Description
From 18-22 September, Red Smart Women Week is taking over the beautiful 10-11 Carlton House Terrace in St James, London, to bring you four days of live talks, interviews, workshops and masterclasses.
We've got everything covered, from Body and Mind, your Career path and development, Child care and Parenting, Entertaining, Beauty and everything else in between. Now we just need you to join us!
Both individual event tickets and free access-only tickets are available to the house.
Whether you've booked into a talk or masterclass, or simply want to come down to relax with friends or even set-up your workspace for the day in the comfort of our lounge, everyone is welcome. As well as free wi-fi and fresh tea and coffee being available to buy all day, you will also find a range of complimentary pop-ups for you to enjoy.
Simply sign up to become a member and come on in.
To view the full schedule visit www.smartwomenweek.co.uk
For any enquiries please email red.events@hearst.co.uk
IS THE YOUR EVENT SOLD OUT? JOIN WAITLIST
---
9.30am - 1:30pm: Start Your Business (Morning)
Got a brilliant idea for a business or brand, but not sure how to get it off the ground? Join us for a morning of talks and workshops with some super smart women who will inspire you to take the next steps. From writing
an effective business plan to how to pitch a product that really works, our speakers will be sharing everything a wannabe entrepreneur needs to know before getting started. Guest speakers will include Kristina Karlsson (founder of kikki.k), founder of friendship app Peanut, Michelle Kennedy and founder of Propercorn, Cassandra Stavrou.
After your session join us for lunch where Red's fashion team will be teamed up with M&CO to give you trend talks on how to update your work wear wardrobe.
---
9.30am - 1:30pm: Love Your Body (Morning)
09:30am - CHECK IN
09:45am - Session 1, Eat more plants panel: Deliciously Ella, The Food Medic and Lucy Watson
Experts agree we need more veg! But how to do it so it's easy and delicious? Three food innovators speak about what makes them excited about vegetarian food. Speakers are Ella Mills who created the Deliciously Ella brand and cafes, Dr Hazel Wallace aka The Food Medic, who's all about finding balance in food and Lucy Watson, whose recipes make vegan food simple and achievable.
10:30am - Session 2, Heartcore Pilates with Sarah White
A powerful, energetic mat-based workout experience built on the principles of the physical and mindful benefits of Yoga. Infused with toning and conditioning moves, designed to elevate your body past your (believed) limitations, expect to detox mind + body through challenging dynamic sequences and focused breath work. This unique class, with its warm juicy flow and upbeat music, has a 10/10 feel good factor that will truly have you glow and smile from the inside out!
11:30am - Session 3, Fall in Love with your Body with Laura Thomas and Bryony Gordon
Panel chat on ways you can start loving our body, starting from now. The speakers are registered Nutritionist and anti-diet campaigner Laura Thomas, plus inspirational runner and mental health warrior Bryony Gordon, who ran this year's London marathon in her pants.
12:15pm - Session 4, Disco yoga with Sarah Hunt & DJ Darlo
What's not to like about tunes + moves? This class is loved by both beginners and experienced yogis alike. Led by yoga teacher Sarah Hunt with sounds by DJ Darlo, Disco Yoga is a super fun session that sets simple yoga moves to big tunes. It's time to glitter up, and get down(ward dog).
---
1.45pm - 6.00pm: Grow Your Business (Afternoon)
If you've started a business, but are not sure how to take it to the next level, then this is the event for you. Come along to an afternoon of inspiring talks for anyone looking to scale their business. From how to use PR to
grow your brand to how to plan and set business goals for the future, our speakers will be sharing their valuable lessons on growing a business. Guest speakers include founder of Flowerbx, Whitney Bromberg Hawkings and co-founders of Rixo London, Henrietta Rix and Orlagh Mccloskey.
After your session join us for networking drinks where Red's fashion team will be teamed up with M&CO to give you trend talks on how to update your work wear wardrobe.
---
2.00pm - 5.30pm: Love Your Mind (Afternoon)
2:00pm - CHECK IN
2:15pm - Session 1, How to Fulfil your Potential with Fiona Murden
Occupational psychologist Fiona Murden works with entrepreneurs, business leaders and CEOs to help them achieve their purpose. In this workshop, she'll tap into your curiosity to show you how to explore you and your world, how to map your narrative to help you better understand your values, passions, strengths, and blockers to success, and help you understand how to make better use of your unique values, passions and strengths.
3:00pm - Session 2, How to have a Happy Head with Natasha Devon, Dr Tilean Gordon and Shahroo Izadi
Research shows there are practical ways you can take care of your mental health. On the panel are three thinkers with innovative and practical ideas of how to do this: Mental health campaigner, writer and researcher Natasha Devon, chartered psychologist and behaviour expert Dr Tilean Gordon, and behaviour change expert Shahroo Izadi, creator of The Kindness Method.
4:00pm - Session 3, How to resolve your anxiety in four weeks or less, with Sam Owen
Learn how to resolve your anxiety in a few minutes or a few weeks. Sam Owen, leading relationship and life coach, BBC contributor and published author of the popular 'Resilient Me: How to worry less and achieve more; 4 weeks to inner strength', shares secrets from her upcoming book 'Anxiety Free: How to trust yourself and feel calm; 4 weeks to inner peace', out Nov 2018. Sam will also share easy, fun, research-based strategies for soothing your anxiety symptoms in the meantime so that you can enjoy your life and thrive whilst you're on your journey to becoming calm and anxiety free.
4:45pm - Session 4, How to have a Good Relationship with your Phone with Katherine Ormerod and Lucy Sheridan
Feel like you're overdoing your own screen time? Feel bad after you've been scrolling for ages? Katherine Ormerod's has spent time researching how to make social media work for you while Lucy Sheridan, aka The Comparison Coach, will share strategies aiming to leave you feeling good about your use of social media.
5:30pm - Networking Drinks

---
2.00pm - 4.45pm: Modern Parenting (Afternoon)
Packed with experts and advice, Smart Women Week's Modern Parenting afternoon explores the key issues faced by all parents today. How can we promote good mental health and self-esteem in our kids? How can we create a calmer, happier household? And in a digital age, how much screen-time is too much? All these questions- and more – will be answered by our top experts to leave you feeling confident, inspired and in control of your parenting techniques.
2:00pm - CHECK IN
2:15pm - Session 1, Mindful Parenting with Dr Genevieve von Lob
Dr Genevieve von Lob is a Clinical psychologist who has worked with families from every type of background during a 10-year career spanning private practice, NHS Child and Adolescent Mental Health Services and work for local authorities. She has been widely quoted in the media, including in the Guardian, Telegraph, Daily Mirror, Financial Times and Grazia, and featured as a consultant therapist in an episode of Channel Four's Dispatches. She lives in southwest London and enjoys playing piano and singing in her spare time. Her new book "Five Deep Breaths: the power of mindful parenting," was recently published by Transworld.
3:00pm - Session 2, Parenting in the Digital Age with Dr Elizabeth Kilbey
Dr Elizabeth Kilbey is a consultant clinical psychologist who has spent the last 12 years working with children both within the NHS and privately. She has a Masters in Child Development and during her career she has helped families to tackle everything from toddler tantrums to teenage meltdowns as well as more complex and challenging mental health difficulties. Her first book, Unplugged Parenting, will be published in September 2017. Elizabeth has three children of her own.
3:45pm - BREAK
4:00pm - Session 3, Your kids and their Mental Health with Holan Liang (author of Inside Out Parenting)
Dr Holan Liang came to the UK from Taiwan aged three. A mother of two, she blogs about her experiences of parenting and is a consultant psychiatrist at the South London and Maudsley NHS Trust and Honorary Consultant at Great Ormond Street. She is the author of Inside Out Parenting: How to Build Strong Children from a Core of Self-Esteem.
4:45pm - Networking Drinks
---
4:45pm - 5:30pm: Ask us anything, with Clemmie and Simon Hooper
Join Clemmie and Simon Hooper – aka @Mother_of_Daughters and @Father_of_Daughters, for a frank and funny discussion about their parenting hacks and fails, how they make their relationship work, and what family means to them. At this intimate Q&A, they will be answering Red reader questions on everything family related, so come along for the chance to ask them anything.
---
5:00pm - 7:00pm: NETWORKING DRINKS
Why not stay and socialise at our bar? Treat yourself to some drinks, hang-out with friends and make some new connections with other like-minded Smart women. Everybody is welcome!
(1 x free drink token for all afternoon event ticket holders)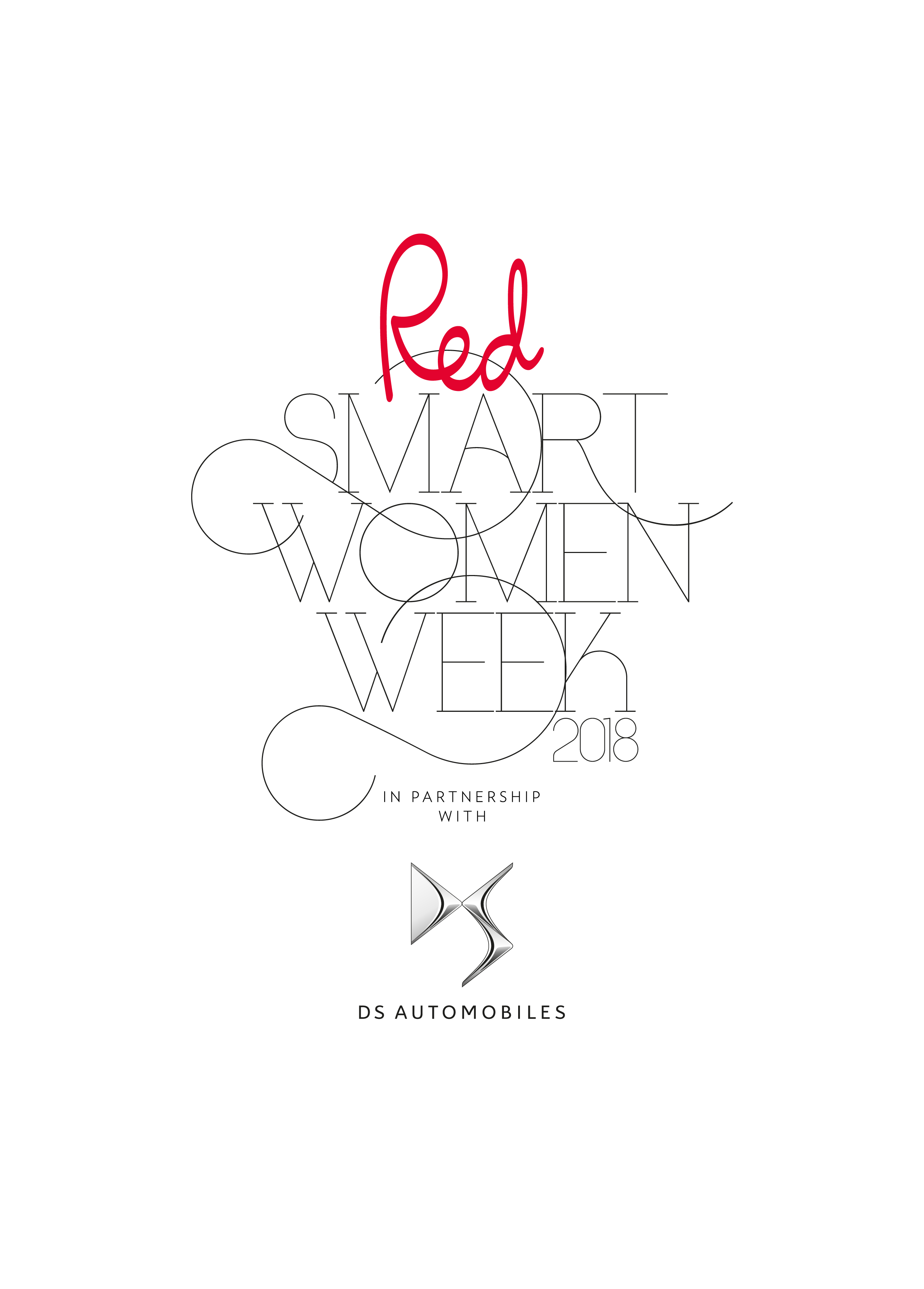 Full details of Hearst Terms & Conditions, Hearst Data Protection & Hearst Privacy Notice.