Description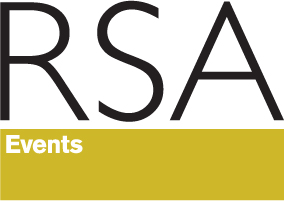 Redefining Economic Value
Thursday 26th April 2018
1.00pm-2.00pm
8 John Adam Street, London, WC2N 6EZ
Who really creates wealth in our world? And how do we determine the value of what they do?
Economics is built on the concept of 'value', but what if we have lost sight of what this really means? In this RSA talk, renowned economist Mariana Mazzucato urges us to reconsider where wealth really comes from, and how we determine value in our economy. At the heart of the crisis in modern capitalism, she says, lies the blurred line between 'taking' and 'making'; those who merely extract value are rewarded more highly than those who create it, generating perverse incentives and stifling a productive, healthy economy and society. In order to replace this broken system with a more sustainable, symbiotic capitalism, we must reconsider fundamental assumptions about what we value.
Speaker: Mariana Mazzucato, Professor in the Economics of Innovation and Public Value, University College London and Director of UCL Institute for Innovation and Public Purpose
Chair: Matthew Taylor, Chief Executive, RSA
Please accept our apologies, but due to building works currently taking place at RSA House we are unable to offer step-free access to this event. Please contact us if you have any further access quieries, and don't forget you can watch the event live online via our YouTube and Facebook Channel.

#RSAvalue