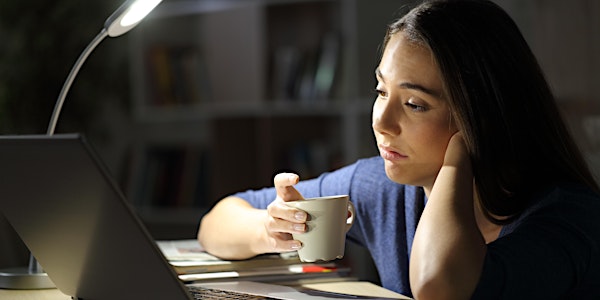 Redeployment and Dismissal for healthcare workers No Jab No Job Policy
Worried about losing your job? Carepreneurs supercharging the Post-COVID care sector
About this event
Are you a carepreneur, facing the possibility of losing your job, due to Covid-19 Vaccine? mandatory vaccination rules for patient - facing staff, including redeployment processes.
While there is a great need for care staff. The Great Resignation is an idea proposed by Professor Anthony Klotz of Texas A&M University that predicts a large number of people leaving their jobs after the COVID pandemic ends and life returns to "normal." Managers are now navigating the ripple effects from the pandemic, as employees re-evaluate their careers and leave their jobs in record numbers.
Resignation rates are highest among mid-career employees. Resignation rates are highest in the technology and healthcare industries. Job certainty is causing panic for all those concerned.
This is your passion, career and livelihood, you worked so hard for. Workforce pressures and demands for you to get vaccinated at least one dose by beginning of February. Then a second dose by April, if this is not adhered to healthcare staff may lose their jobs.
Thinking of a new career may seem dauting right now. You have attended university, college to get you qualification for example. Worked 12 hour days, night and day shifts. Cared for the vulnerable, who needed your care.
There is a way you can still be in your field, has a business owner. Running your own care agency, and this can be done from home. I would like you to join me, at my presentation online. This will be for about 2 hours.
I will discuss with you about alternatives, you can do, by running your own healthcare business.
Carepreneur's are supercharging the Post-COVID care sector. Since the start of Covid, many millions have quit their job to pursue the dream of becoming their own boss. Similarly, the pandemic has revealed just how dependant our societies are on the crucial work of the care sector, which suffers from chronic staff shortages.
The scene is set for a new generation of care sector entrepreneurs. Read about it in this news article, the new generation of carepreneurs taking control.Carepreneurs becoming care providers