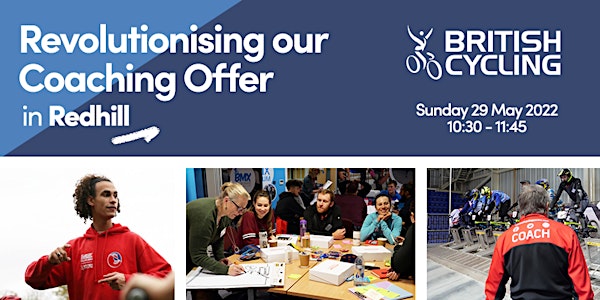 Redhill Consultation: British Cycling - Revolutionising Our Coaching Offer
Location
Bletchingley Golf Club
Church Lane
Bletchingley
RH1 4LP
United Kingdom
Come join us on our roadshow!
About this event
Description
We are embarking on an exciting journey at British Cycling, revolutionising the way we educate, train, and develop our coaches.
We want coaches to be best coach they can be, and to have the knowledge and skills they need to best support the people they coach.
Over the last two years we've been talking and listening to people from across cycling and the wider sporting landscape.
We have developed a new approach to how we structure our coach education and are now at a stage where we are able to share proposals for our new coach education offer
- and we can't do this without you!
Book your place to join us for face-to-face workshop for an opportunity to learn more about the proposed developments and share your thoughts as part of our consultation.
Who Should Participate?
Not a cycling coach? We would love to hear from anyone considering coaching, leading, instructing in cycling!
When
This face-to-face consultation session is part of a series workshops running across Great Britain. These are taking place from 21st April to 8th June, across England Scotland and Wales.
British Cycling Education Team