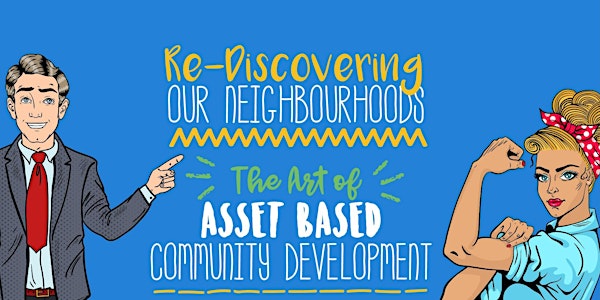 Rediscovering Our Neighbourhoods - The Art of Asset Based Community Develop...
Description
"We can do this. I get what Our Manchester and the asset based approach means now."
The Orange Club UK is facilitating an exciting and inspirational one-day workshop in the Art of Asset Based Community Development.
"Sung the praises of ABCD internally – and I mean praised it to anyone who will listen." Big Lottery Fund
We enable you to understand the value of assets in our neighbourhoods, provide you with a truly experiential day, where you will learn how to move from asset mapping to action mapping, the value of building connected networks, and the power of stories, where we provide you with real examples of people building communities from the inside out.
"I can hardly express what a change this has made to my job, I love it,. Thank you Gary." Big Lottery Fund
Gary Loftus, will be facilitating this inspirational, thought provoking and motivational session and invites people who want to discover more about asset based community development, the underlying principles, and tools such as Learning Conversations, Asset Mapping and the opportunity to explore with others, how abundant our neighbourhoods and communities are.
"More than training" Manchester City Council
"Hi Gary
Just to say thanks for yesterday I learnt a lot and really enjoyed it; more importantly it has given me the lift I needed and I actually feel better about life generally today. Thanks also for the chat we had at lunchtime – you didn't have to do that and I really appreciate it." Janice Drew (GMCVO)
Cancellation and Amendments
All requests for cancellations and/or transfers to a different date must be received in writing via email
The appropriate cancellation charge will apply based on the cost of your booking, as shown below.
Calendar days notice before the start date of the course
Refund applicable
28 calendar days or more
Full refund minus £36.00 administration fee
Between 15 and 28 calendar days (inclusive)
50% refund minus £36.00 administration fee
Between 1 and 14 calendar days (inclusive)
No refund will be given
Non-attendance
Treated as late cancelation
No refund will be given