About this Event
Redline Company are excited to launch RedTalks, an initiative designed to help strengthen the business community on the Costa del Sol by offering valuable marketing advice. Following the principle, knowledge is key, Redline's aim is to help local companies take their business through the roof in the new year.
The first event will be presented in English only and is scheduled to take place on 30th January. Guests are invited to attend the talks delivered by Redline's marketing experts and enjoy a drink and canapes at Redline's office near Benahavís. Businesses are also invited to use the event as a networking opportunity. Space will be limited, so attendees are advised to secure tickets online by visiting www.redlinecompany.com/redtalks or emailing info@redlinecompany.com.
Over the last 15 years Redline has played an essential role in the business community by offering access to professional marketing services for companies that require an external marketing department.
Having cultivated a reputation for excellence, creativity and professionalism Redline is widely known for delivering world-class campaigns for a diverse clientele. RedTalks gives the team a platform to share their knowledge across of wide range of disciplines, and to help businesses tackle issues and move forward.
Redline Company's international team is certified by Google and offers expertise across all areas of traditional marketing, graphic design, social media, web design, lead generation and business development.
CHECK OUT THE TOPICS AND THE SPEAKERS!
Line Lyster, the owner of Redline Company and Gratitude Art, is a true entrepreneur and team leader. Always a go-getter and focused on achieving success in everything she does. She has unlimited source of energy and she doesn't seem to have an off switch!
Topic: 3 unconventional tips on how to take your business to the next level
Louise Kirk is a trained journalist and marketing strategist from Brighton, UK. Having worked with some big healthcare brands in the UK, Louise has plenty of experience building social media campaigns, using content to create a personality for businesses and loves to put together creative strategies to engage the public.
Topic: The importance of storytelling in business
Lucy Stokes is a Digital Marketing SEM & PPC specialist. She loves to combine her passion for creativity with her geeky love of data and analytics and believes that almost every situation in life can be improved with a spreadsheet.
Topic: How to get leads?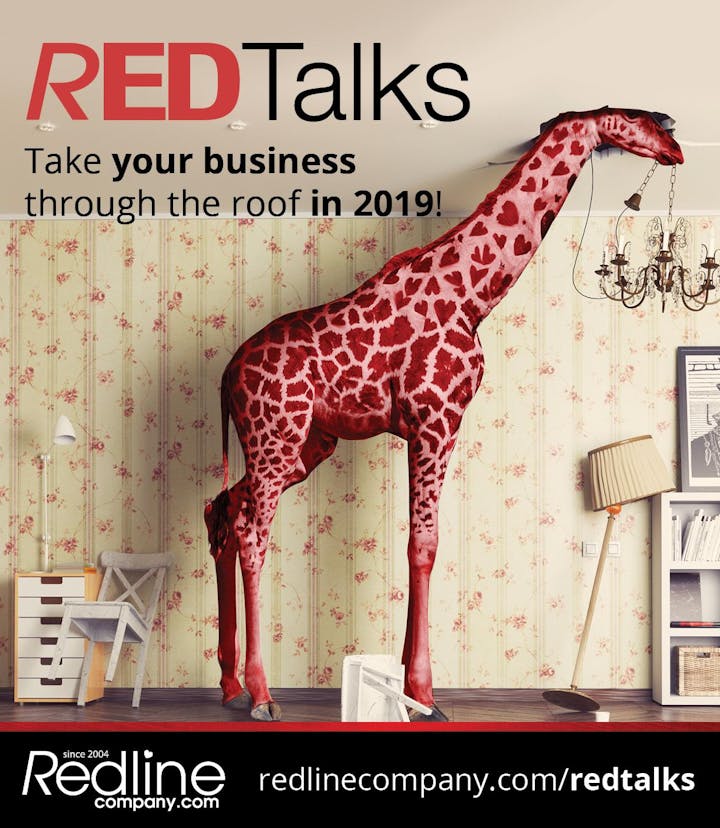 This is your invitation to the first Redline RedTalks event!
Book your FREE ticket before 28th of January.