About this Event
While plastic mulches are effective in managing weeds, the environmental problems associated with their use are becoming increasingly clear. One of the outcomes of a recent meeting organised by the Centre for Agroecology Water and Resilience (CAWR) at Coventry University was the identification of the need to better understand the benefits and practicalities of using a range of alternatives.
Innovative Farmers is launching a new field lab investigating biodegradable film and loose mulches (e.g. woodchip and grass clippings) as alternatives to conventional plastic in terms of weed suppression. This builds on work already carried out by CAWR as part of the Organic-PLUS project, and links to Life Cycle Analysis being carried out by other partners in this EU project. We are seeking both organic and non-organic growers including at field scale as well as smaller plots to take part and join the field lab group.
This meeting is for growers interested in taking part in a one to two-year trial beginning in April 2020. It is an opportunity to understand what is involved, the practicalities of taking part and co-designing the methodology with the research team from CAWR. To find out more about Innovative Farmers, our live and concluded field labs, and the support available click here.
Places are limited and booking is essential. By registering to attend you are expressing an interest in joining the field lab group and participating in the trial.
For more information about the new field lab please contact Tony Little on 07969 541133 or tony@sustainablefarming.co.uk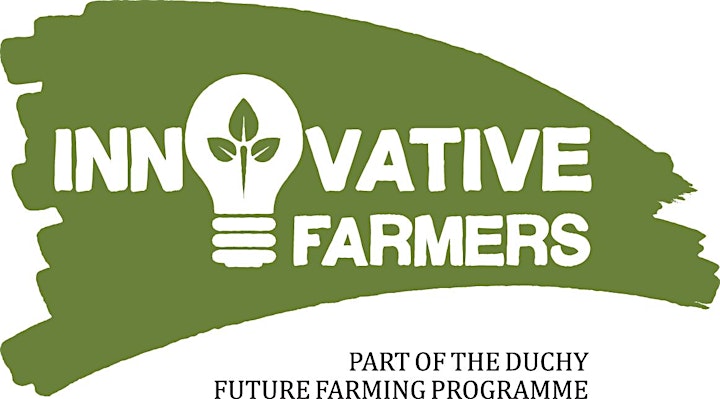 The organiser
Innovative Farmers is a not for profit network giving farmers research support and funding on their own terms. Through trialling, testing and hands-on research, we're helping farmers find lasting solutions to practical problems. The network is part of the Duchy Future Farming Programme, funded by the Prince of Wales's Charitable Fund. Innovative Farmers is backed by a team from LEAF (Linking Environment and Farming), Innovation for Agriculture, the Organic Research Centre and led by the Soil Association, supported by Waitrose.
Data protection
Innovative Farmers takes data protection very seriously and will only collect essential data from participants. Personal data will not be shared with any third party organisations without your expressed permission and will only be used in conjunction with this field lab. Under data protection law, we must give you information about the bases we are relying on to process your personal information. Innovative Farmers privacy policy can be found at https://www.innovativefarmers.org/about/privacy-policy-and-terms-and-conditions/
The Soil Association's full privacy policy is available here: https://www.soilassociation.org/privacy-policy/
By booking onto this event you agree to the terms and conditions stated in our privacy policies. You can opt out at any time by contacting info@innovativefarmers.org