REEL IRAQ FESTIVAL

Thursday, March 21, 2013 at 6:30 PM

-

Sunday, March 24, 2013 at 9:30 PM (GMT)
Event Details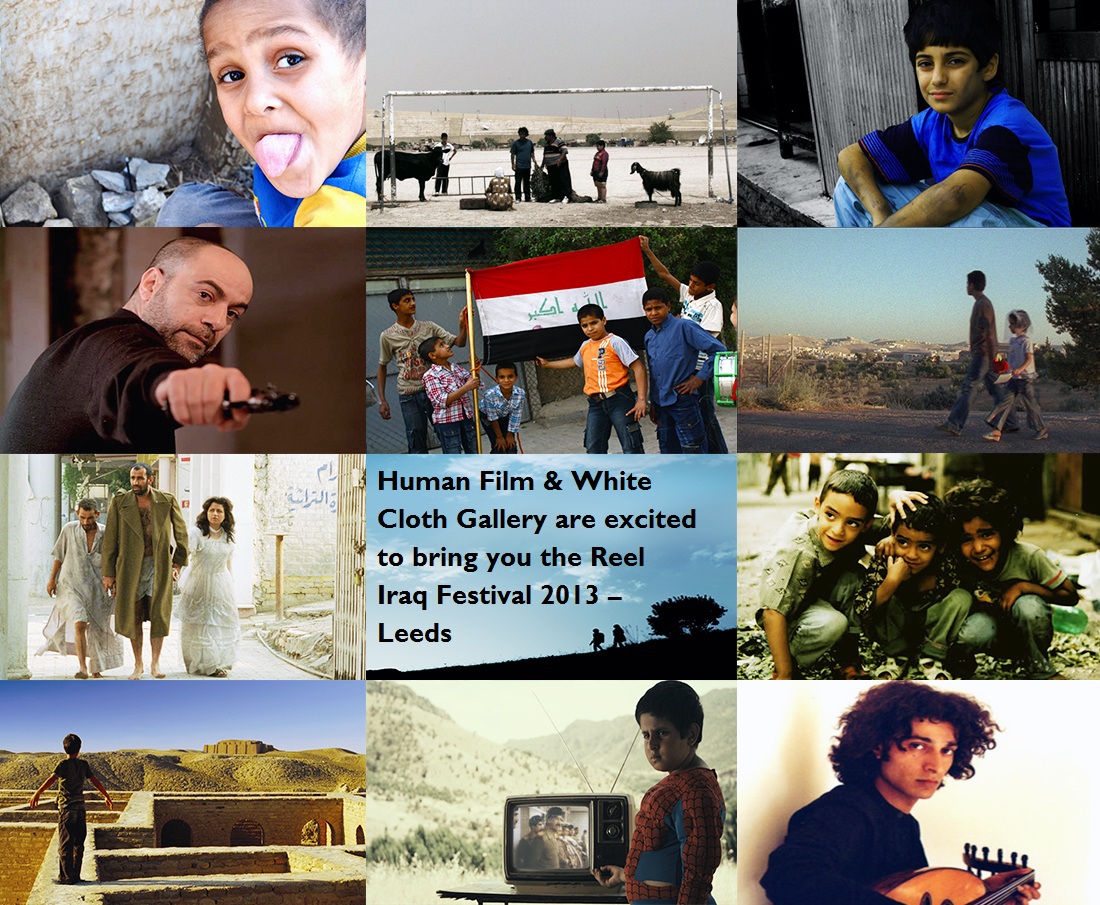 Human Film & White Cloth Gallery are proud to host the Reel Iraq Festival 2013 in Leeds from the 21-24th March 2013. Reel Iraq 2013 will mark the 10 year anniversary of the invasion and occupation of Iraq, celebrating Iraqi film, music and art.
Over four days the festival will host an original art exhibition at Leeds Gallery, live music every day, 6 full length features and over 15 short films spread across Leeds at the White Cloth Gallery, Hyde Park Picture House and Leeds Gallery.
As part of the Reel Iraq festival White Cloth Gallery will be hosting four days of great films, live music and Middle-Eastern food.
Day tickets are just £10 which not only includes all the days' films, music and food but with this ticket you can pay just £1 to see the evening screening at Hyde Park picture house.
Or why not opt for the £30 festival pass which includes the films, music and food over all four days and again the option to pay just £1 per film at the Hyde Park picture house.
OPENING NIGHT | 21ST MARCH
18:30 - 21:30
Join us for the opening night of the REEL IRAQ FESTIVAL Leeds with a night of Iraqi Cinema and Food...
"Twinning Towns"  (2008) | By May Abdhalla (UK) | (3")
"Happy Birthday" (2013) | The Berlin IFF Short film | By Mohanad Hayal
Feature film  "Kick-Off" (2009) | Dir. Shawkat Amin Korki ( Iraq) | subtitles | (81")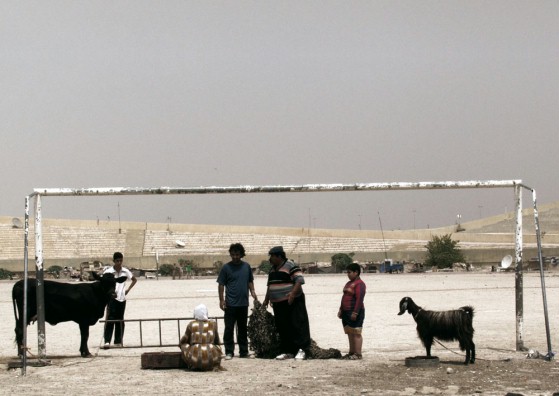 Kirkuk, Iraq, after the Saddam's downfall: 300 Kurdish, Arab and Turkish refugees have taken refuge in an open air football stadium, hoping to return to their destroyed homes as soon as the bombings stop.
Asu lives here with his mother and younger brother, who recently lost a leg to a landmine. Together with his friend Sako, Asu organizes a football tournament for the children living in the stadium, in the hope of cheering up his brother and winning the love of his beautiful neighbour Hilin.
Brought to you by Reel Festivals & Human Film a Leeds/Netherlands based Film Production Company that is committed to furthering understanding on critical human issues through film
DAY 2 | 22nd MARCH
18:30 - 21:30
Join us for day 2 of the REEL IRAQ FESTIVAL Leeds with another night of Iraqi Cinema, Food and Music...
Eat food with a Middle-Eastern theme to the sounds of traditional Iraqi music of Khyam Allami and cinema experience:
"Surviving Iraq" (2008) | By May Abdhalla  (UK) |  (3")
"How do we say Goodbye" (2012) | The Berlin IFF Short film | By Tony O'Reilly | UK/Iraq/Jordan | (8")
Feature film  "IN MY MOTHER'S ARMS" (2012) | Dir. Mohamed Al-Daradji, Iraq, UK, NL  (85")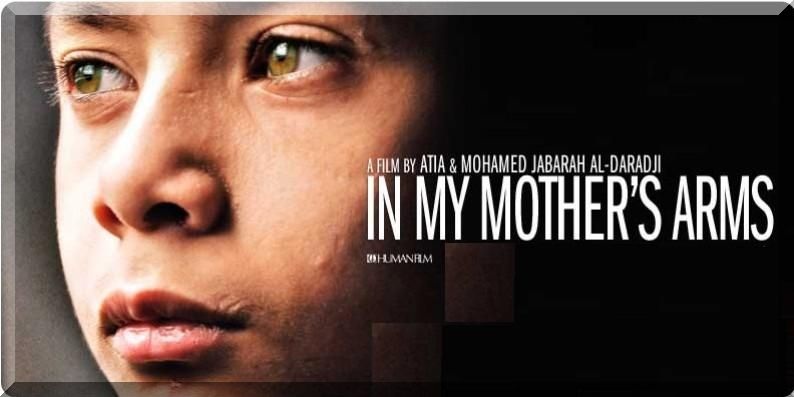 Husham works tirelessly to build the hopes, dreams and prospects of the 32 damaged children of war, under his care at a small orphanage in Baghdad's most dangerous district.
Against this threatening backdrop, with funds running desperately low, the bittersweet dramas of childhood play out: 7-year-old SAIF can only remember his dead mother's name, 'Mejuda', as he faces the taunts of other kids in constant playground battles; teenager MOHAMMED struggles to balance academic life with his search for self-identity ; whilst young Salah fears he may never be able to go to school.
When the landlord gives Husham and the boys just two weeks to vacate, a desperate search ensues.
MUSIC BY:
Khyam Allami - Based in Tunisia
Khyam Allami: his remarkably assured 2011 debut solo album Resonance/Dissonance was widely critically praised; he has performed at WOMAD, the BBC Proms and London 2012 Festival, and was the first artist to be awarded a BBC Radio 3 World Routes scholarship in 2010, as well as performing with Blur at the sold-out Olympics' closing celebrations, working with the National Youth Orchestra of Iraq and founding his own label, Nawa Recordings.
DAY 3 | 23rd MARCH
FREE AFTERNOON MATINEES | 16:00-18:00
Join us for day 3 of  the REEL IRAQ FESTIVAL Leeds with  a free afternoon of matinees: stories from real people in Iraq.
"A candle for the Shabandar Café" | Director: Imad Ali Abbas | (20")
"A Photographers Memories" (2010) | By Tha'ir Khalid | (11'32)
"Charcoal & Ashes" (2010) | Director: Hussein Mohsen  | (7")
"Speak Your Mind" (2010) | Emad Ali / Iraq / 2011  | (14")
"Sing Your Song"  (2010) | Directed by Omar Falah |  (16")
"Naeem The Barber" (2010) | Director: Mohammed Naeem | (12")
EVENING | 18:00 - LATE
Join us for evening 3 of  the REEL IRAQ FESTIVAL with a special screening of Mohamed Al-Daradji's director cut of Iraq: War, Love, God & Madness – where the director will be present for a Q&A with Audiences – screenings will  be followed with live middle eastern music.
"Twinning Towns" (2008)  By May Abdhalla  (UK) | (3") 
"Casette" (2012) | By Malak Abd Ali (8")
"IRAQ: WAR, LOVE, GOD & MADNESS" (2010) | By Mohamed Al-Daradji | IRAQ/UK/NL | (75")
 DIRECTOR'S CUT SPECIAL SCREENING – with Director Q&A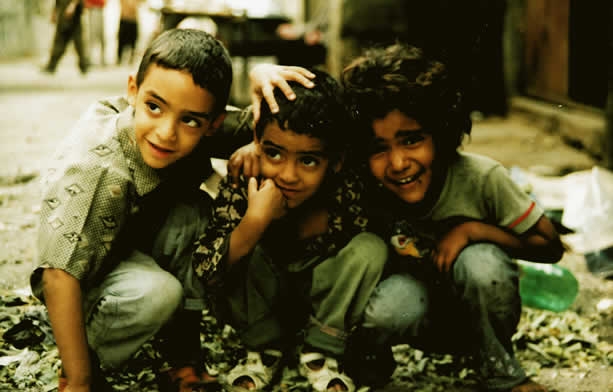 Truth is stranger than fiction as we soon realize when we are voyeuristically lead on a personal journey into Iraq as film director Mohamed Al-Daradji and his crew attempt to shoot a film encircled by war and senseless violence. 
It is 2007 and upon returning to Iraq to premiere his debut feature film, Mohamed summons the courage to look back over the last three turbulent years of his life as he pieces together the jigsaw of his experiences of filming in a war zone.
DAY 4 | 24th MARCH
FUN DAY  & LAST CHANCE SCREENINGS | 11:00 - 19:00
Bring the family along for a day or Iraqi painting at WHITE CLOTH GALLERY – every child will get their painting exhibited in the gallery for 1 week, we also have re-runs of all the feature films in case you missed one! The day will be entwined with middle eastern music.
RE-RUN LAST CHANCE SCREENINGS
KICK OFF
QUARANTINA
AHLAAM
IN MY MOTHER'S ARMS
IRAQ: WAR, LOVE, GOD & MADNESS
Admission: £2.00 PER MOVIE – SEE ALL 5 FOR £6.00
(inc for festival pass holders but not day passes)
CLOSING NIGHT | 19:00 - LATE
Closing night of the REEL IRAQ FESTIVAL Leeds we have a special night planned with music from Lord Erragal and Hassan Bressm from Iraq and another Q&A with Mohamed Al-Daradji for the film screening of "Son of Babylon".
"Twinning Towns" | 2008 | By May Abdhalla (UK) | (3") 
"The Widow" by Hassanin Al-Han | Iraq | 2011 | (15")
"Land of Heros" | by Sahim Omar Kalifa – Berlinale winner! | (18")
"SON OF BABYLON" | by Mohamed Al-Daradji & Director Q&A | (90")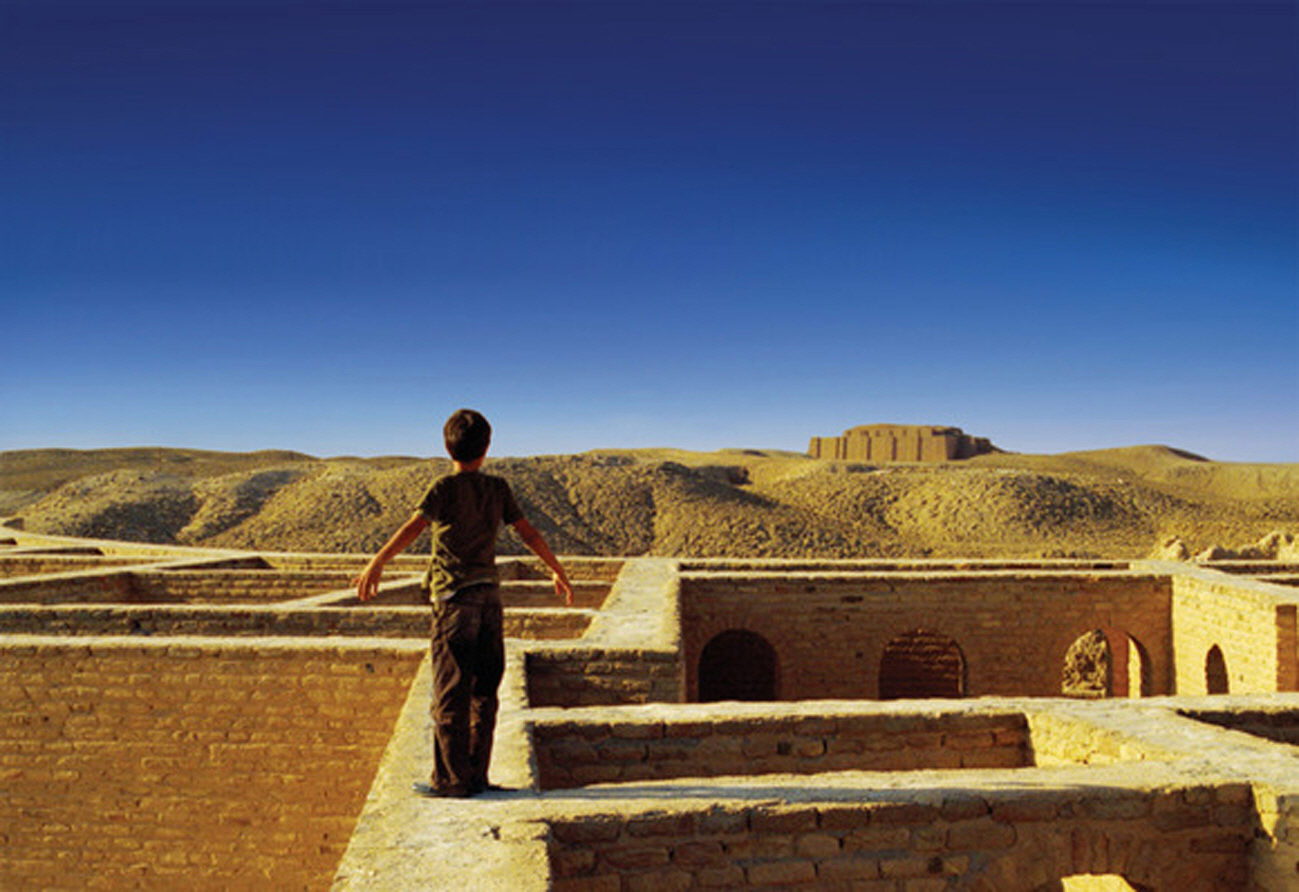 Rural Iraq, 1988. Saddam's victory propaganda monopolizes the TV. While their mother and auntie are polishing artillery, young Dileer and Zienee's must tolerate cousin Malo, a bullying little spitfire. Under sweltering heat, both adults and children display the desensitizing effects of war. A thought-provoking and hard-hitting story from the Eastern home-front.
Northern Iraq, 2003. Two weeks after the fall of Saddam Hussein. Ahmed, a 12-year-old boy begrudgingly follows in the shadow of his grandmother.
On hearing news that prisoners of war have been found alive in the South, she is determined to discover the fate of her missing son, Ahmed's father, who never returned from the Gulf war.
From the mountains of Kurdistan to the sands of Babylon, they hitch rides from strangers and cross paths with fellow pilgrims, on all too similar journeys. Struggling to understand his grandmother's search, Ahmed follows in the forgotten footsteps of a father he never knew.
This journey will lead the boy to come of age.
MUSIC FROM:
Hasan Breesm - classical arabic Iraqi music on his Oud
Lord Erragal is a young contemporary artist who will play a neo classical piece dedicated to Iraq under the project name Kurgal.
When & Where

White Cloth Gallery
Aire St
LS1 4HT Leeds
United Kingdom


Thursday, March 21, 2013 at 6:30 PM

-

Sunday, March 24, 2013 at 9:30 PM (GMT)
Add to my calendar