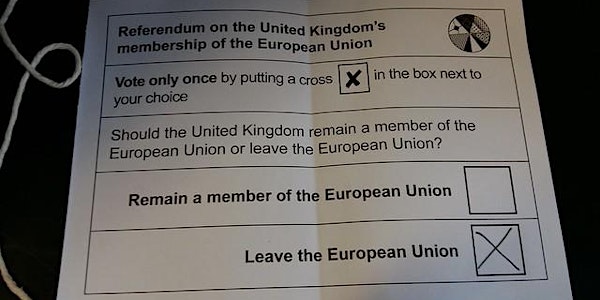 Referendums in Europe: people power or device of the political elite?
Event Information
Location
Arts One Lecture Theatre
Queen Mary University of London
Mile End Road
London
E1 4NS
United Kingdom
Are referendums in Europe a useful tool to empower citizens or a political device used by politicians to preserve their own needs?
About this event
2019/2020 Debating Europe Seminar Series/ NEXTEUK Lecture
Based on the findings of her recent book 'The Politics of Referendum Use in European Democracies', Dr. Hollander will debate the strategic use of referendums in Europe. She will show that the assumed dichotomy between referendums and representative democracy does not do justice to the great diversity of referendum types and of how referendums are used.
At a time when more citizens' participation in European politics is required, she discusses the fact that although in all referendums citizens vote directly on issues rather than letting their political representatives do this for them, some referendums are more direct than others. Rather than reflecting the direct power of the People, most referendums in EU countries are held by, and serve the interests of, the political elites, most notably the executive.
The panel discussion will show that these interests rarely match the justifications given in the public debate with case studies from the UK, France, Denmark, The Netherlands and Sweden. In unraveling the strategic role played by national referendums in decision-making, Saskia Hollander makes an unconventional contribution to the debate on the impact of referendums on democracy.
The panel discussion will debate the following questions:
how are referendums in Europe being used and for what purpose?
when do politicians use referendums? Is it mostly driven by the need to protect the position of their party?
are referendums a good tool to improve citizens' participation in European democracies? Or should their usage be revised?
The discussion will be followed by a Q&A involving the audience.
Panelists



Date and time
Location
Arts One Lecture Theatre
Queen Mary University of London
Mile End Road
London
E1 4NS
United Kingdom