Sales Have Ended
Ticket sales have ended
Your purchase process has timed us. Please try again, or if you have difficulty completing this purchase, please contact us at admin@fineandcountryng.com
Sales Have Ended
Ticket sales have ended
Your purchase process has timed us. Please try again, or if you have difficulty completing this purchase, please contact us at admin@fineandcountryng.com
Description
Nigeria's leading Real Estate Forum is coming to London with a host of expert speakers, leading developers and a property exhibition led by Fine and Country WA in collaboration with Businessday.
- Dispel myths and misconceptions about investing in Nigeria
- Learn about the real, practical economic, regulatory and property landscape that will enable you to navigate successfully in the Nigerian Real Estate Industry.
- Discover the secrets that you and other real estate investors/buyers need to know about investing in Nigerian land and property.
- Uncover the information that can provide you with rich investment yields in the premium and mid-tiers of both the residential and commercial markets.
Keynote/Conference Chair - H.E Peter Obi, Former Governor of Anambra State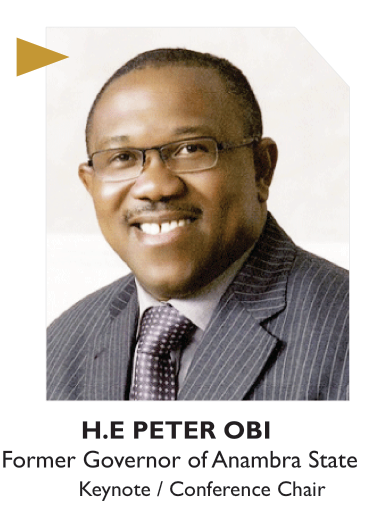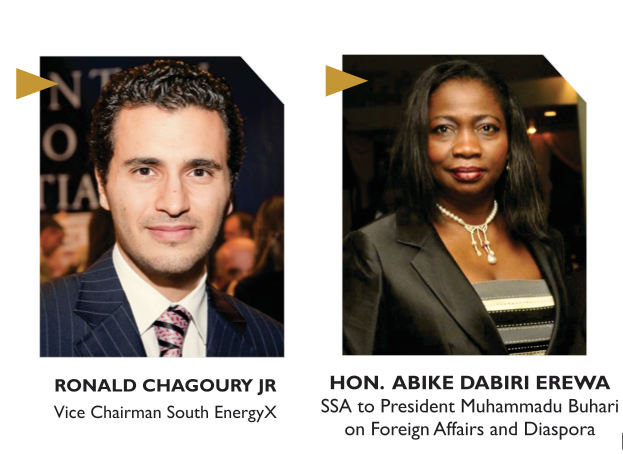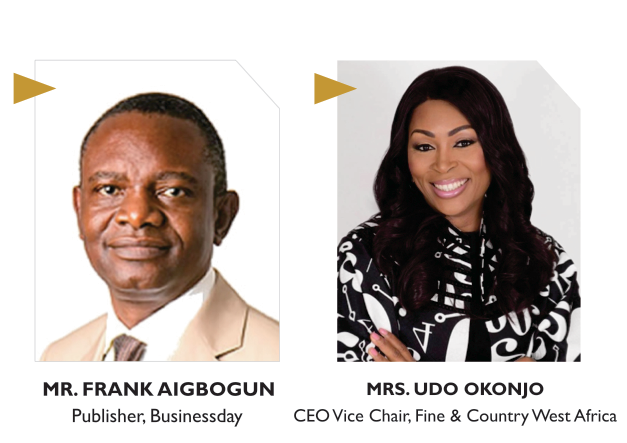 PROGRAMME
Friday 6th October, 6:30 pm: A Five Star Wealth Dinner and networking soiree with an exclusive screening of pre-qualified, exciting current real estate developments across the country. BOOK DINNER TICKETS HERE
Saturday 7th October, 9:30 am: NIGERIAN PROPERTY EXHIBITION
All day Property Exhibition and Information/Insights hall showcasing verified opportunities.
Saturday 7th October, 10:00 am: NIGERIAN REAL ESTATE SEMINARS SERIES
8 Seminars highlighting the Risks, Opportunities, Approach and Returns in the Nigerian Real Estate Space.
---
FAQs
Tell me more about the Real Estate Potential in Nigeria.

Nigeria is rapidly developing with huge growth potential in the real estate sector as the young middle class rises into prominence. A large entrepreneurial population, a budding tech revolution and a globally recognised creative economy are fueling a staggering demand for high-quality properties in urban clusters in Lagos, Abuja, and other centres creating countless real estate investment gems all over the country. There are several complexities and nuances in the industry and the seminars address these issues in great detail.
How do I book for the Dinner?
You can purchase discounted early-bird dinner tickets here, but be quick as these tickets are limited. Once these tickets are sold-out, you can purchase dinner tickets by clicking on 'tickets' above.
PS: Remember that a dinner ticket gives you complimentary access to all the Seminars and the Exhibition hall.
What's the refund policy?
Tickets are non-refundable after the 7th of September regardless of when the ticket was purchased. However, tickets purchased can be refunded as long as a request is submitted via Eventbrite before the 7th of September 2017. The refund, where applicable is 50% of the net ticket price less a £25.00 cancellation fee. (Dinner tickets have a £50.00 cancellation fee)