Sales Have Ended
Ticket sales have ended
Hi There Tickets are now all sold out for this event. Due to the high demand and interest in this workshop, you are invited to add your details to the waiting list. You will be contacted soon as a space becomes available. Thanks
Sales Have Ended
Ticket sales have ended
Hi There Tickets are now all sold out for this event. Due to the high demand and interest in this workshop, you are invited to add your details to the waiting list. You will be contacted soon as a space becomes available. Thanks
Join us for 90 minutes of creativity in a guided writing and craft workshop. Writing exercises help you make a papercraft book keepsake.
About this event
Reflect and reconnect: a guided writing and crafting workshop
Join us on Wednesday 23 June for 90 minutes of creative self-care in a guided writing and craft workshop.
We are bringing you a relaxed activity to help you start a gentle conversation about your wellbeing.
Designed to empower you to explore this creatively, the session will give you a taster of the tools and techniques you can use to reflect on what's important in your life right now.
Starting with our gentle and fun activities, you'll finish with the practical know-how to bring your thoughts to life in a beautiful keepsake pocketbook.
How the session works
We will be your facilitators for the duration of the workshop and we'll guide you through a series of creative activities.
Throughout these activities, there'll be a mix of working together and working on your own, including responding to writing and crafting prompts.
We also encourage people to share with the group if they feel comfortable to, but there is no obligation to.
There'll also be time for questions or feedback at the end of the session.
Who we are
We have joined forces to bring you the best combination of creative wellbeing support.
Through WriteMind, Kate Steel Jardel uses writing activities, based on research and evidence, to give people the tools and opportunity to nurture their emotional health and wellbeing. Her work has a strong focus on resilience, reflection and restoration.
Emma-Jane Richards from Mama Loves Craft uses gentle mindfulness crafting for emotional and mental health wellbeing. Encouraging mindfullness exploration through creative expression.
Who you are
You don't need any previous experience, and you certainly don't need to be a practised "artist" or "writer". There are no expectations of what you will achieve during the workshop; we're simply using creative exercises to help you reflect on things that matter to you.
We want our workshops to be inclusive and accessible, so if you have any specific requirements that will support you to join, please get in touch so that we can talk them through with you.
What you'll need
* A sheet of A4 paper
* Scissors
* Stationary of your choice - pens, pencils, markers, paints
* Decorative Paper - Such as magazines, newspapers, patterned and colour papers, recycled gift wrap, coloured tissue paper, textured or repurposed packaging.
* Glue Stick or double-sided tape
You might find that you feel more inspired if you have a variety of materials to work with - old magazines, postcards, leaflets that have come through your door - but there is no pressure; the workshop is designed so that by the end you will be able to go away and complete your own project in your own time.
This event is celebrating National Writing Day 2021.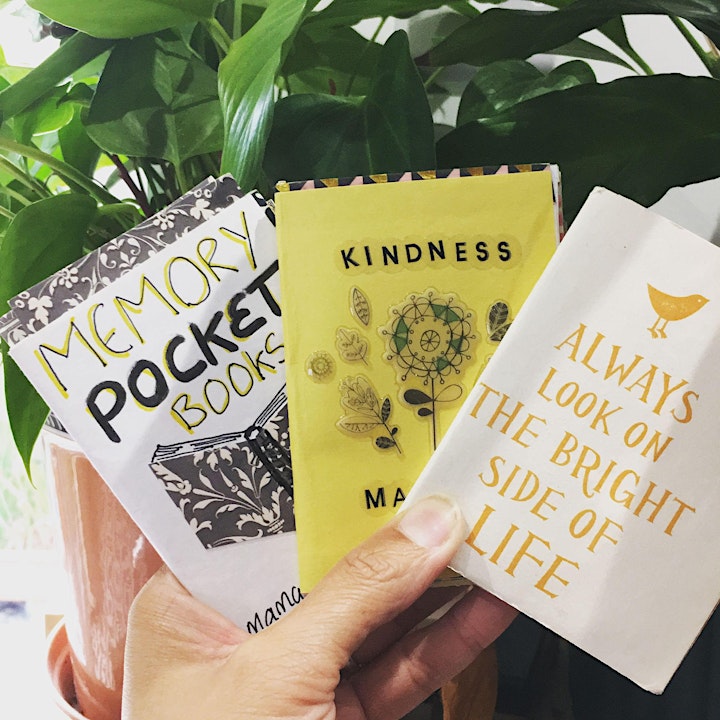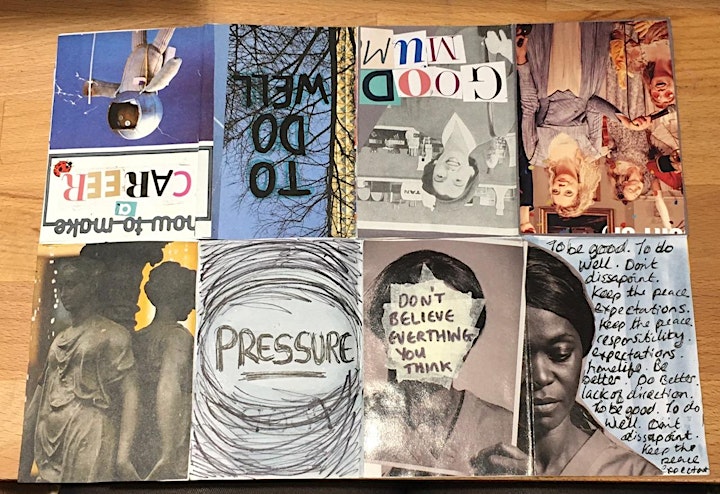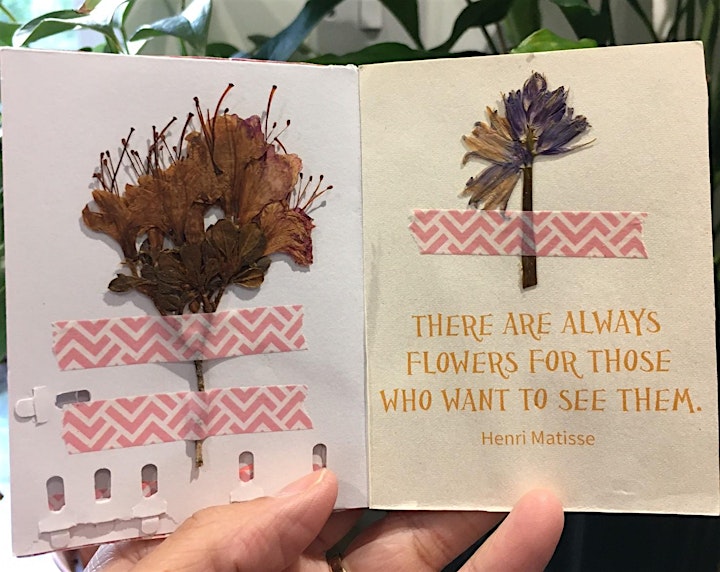 Date and time
Location
Refund policy
Organiser of Reflect and reconnect: a guided writing and crafting workshop