Description
This one day urban retreat is the perfect time to Reflect, Recentre and Recharge yourself for 2017.
How do you want to start the year?
Who do you want to be in 2017?
How will you look after yourself?

On Sunday 8th January, we're delighted to host a jam-packed day full of nourishing, creative and thought-provoking activites to get your mind, body and soul recentred and recharged for the year ahead.
Sponsored by Northern Power Women.
We're combining energising, nourishing activities with personal development workshops, so you can treat yourself at the same time as growing yourself.
WHAT'S INCLUDED?
Energising Pilates Class

Juice & Refreshments

Values and Self-care Workshop with Lucy

Healthy Lunch Provided

Mindfulness Meditation

'Food for Mood' Nutrition Workshop

Stretch and Unwind
We'll kick-start the morning with an energising pilates class from our expert teacher and Sport Stylist ambassador, Ruth Tongue.

Lucy Faulks, life coach and founder of Technotox, will then host a values and self-care workshop. Using coaching tools and techniques to assess where you are at the start of the year - looking at different areas of your life and your energy levels. We'll then look forward to 2017 and create a set of achievable, measurable goals for the year ahead.
We'll take a break for a healthy lunch provided by us. And after lunch, Lucy will lead a guided mindfulness meditation to help clear the mind, reduce stress and promote positive emotions. In the afternoon, Ruth will run a Food for Mood workshop ensuring our energy levels are kept high and stress levels to a bare minimum through the foods we eat in 2017. We'll round off the day with a stretch and unwind to finish feeling completely relaxed and recharged.
Standard tickets £75
Includes drinks, snacks and lunch.
STRICTLY LIMITED AVAILABILITY. BOOK EARLY TO AVOID DISAPPOINTMENT.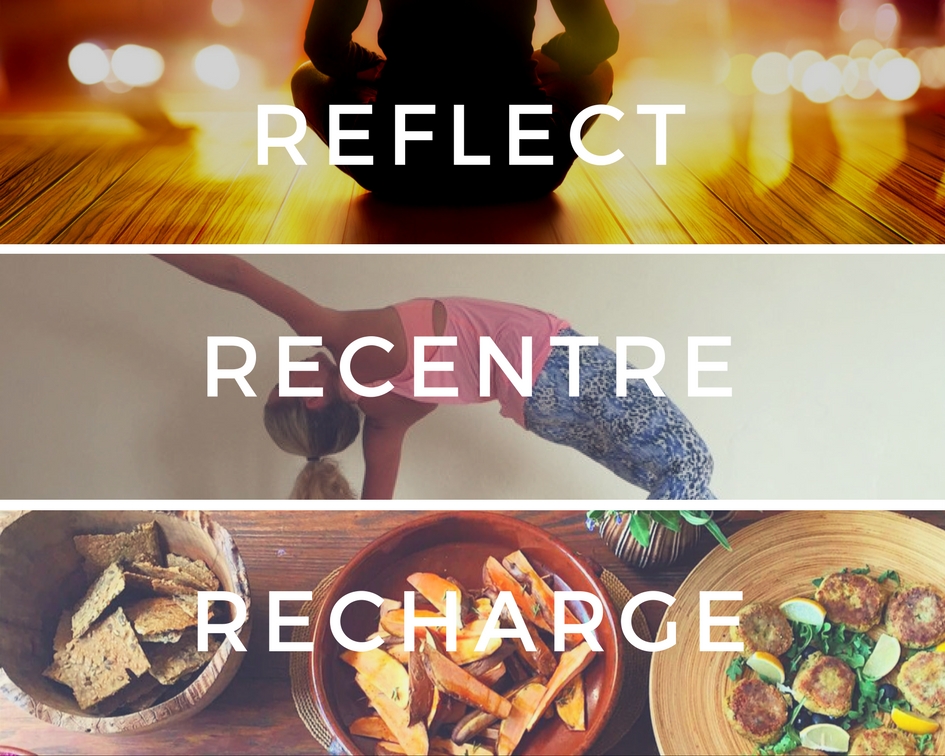 MEET THE ORGANISERS:

LUCY FAULKS
Lucy Faulks is CPCC life coach and member of the ICF, running coaching programmes for both businesses and private clients. She Founded Technotox - A Wellness Centre for the Mind in 2015 and runs workshops, courses and classes on emotional wellbeing and the building blocks of happiness. She is also a mindfulness practitioner and has written articles for Everyday Mindfulness and Mindspace.

RUTH TONGUE
Ruth Tongue is an MSc qualified nutritionist and STOTT Pilates teacher and has been working in health and wellness for over 10 years. She works with athletes, footballers, children and businesses to improve diet and health. As a nutritionist and health expert, Ruth contributes to many national and international publications such as Top Sante magazine, Running Fitness magazine and Women's Fitness, as well as regularly appearing as a nutrition and health expert for the BBC. Ruth teaches Pilates across London as well as running regular retreats and events in Mallorca, the South of France and most recently Mexico!

NORTHERN POWER WOMEN
Northern Power Women is a collaborative campaign to improve gender diversity from the North of England. We will encourage transformation of business culture to increase opportunities for women in business and showcase role models and best practice businesses that are driving and leading economic growth.