Description
Lucy Winkett was ordained in 1995, having worked previously as a professional soprano. One of the first generation of women to be ordained in the Church of England, she served her title in Manor Park, Newham before becoming the first woman priest appointed at St Paul's Cathedral, later becoming Canon Precentor. She has been Rector of St James's, Piccadilly since 2010. With degrees in history and theology, she broadcasts regularly on religion, gender and contemporary culture and is a longstanding contributor to Radio 4's 'Thought for the Day'. She was a founding adviser for the public theology think tank Theos and was co-founder of Leading Women, a national development programme for women clergy. Her book Our Sound is Our Wound was the Archbishop of Canterbury's Lent Book for 2011. In 2014, she was awarded an honorary doctorate by Winchester University.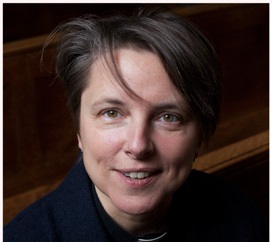 Revd Dr Sam Wells is Vicar of St Martin-in-the-Fields, and a widely known preacher, pastor, writer, broadcaster, and theologian. He has served as a Church of England parish priest for 19 years. He also spent 7 years in North Carolina, where he was Dean of Duke University Chapel. Sam is also Visiting Professor of Christian Ethics at King's College London. He has published 27 books, including academic studies and textbooks in Christian ethics, explorations of social mission, liturgy and Anglican faith, and four collections of sermons. His most recent book is Hanging by a Thread.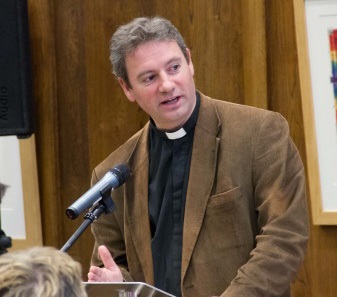 ---
On 31 October 1517 Martin Luther pinned 95 Theses to the door of the Castle Church in Wittenberg, protesting against the practice of indulgences and touching on questions of grace, repentance and forgiveness.

The Reformation was a culmination of events and circumstances that led to a seismic shift in the religious framework of Britain. It established the image of an island nation, separate and supreme, still resonant today. It triggered a religious and political redistribution of power. It led to renewal and reform but also to deep division, persecution and violence. And out of this turmoil were born concepts of state and church as we know them today.

In this 500th anniversary year of the Reformation, many Christians will want to give thanks for its great blessings, including clear proclamation of the gospel of grace, the availability of the Bible to all in their own language, and the recognition of the calling of lay people to serve God in the world and in the church. Yet many will remember also the lasting damage done to the unity of the church. Those turbulent years saw Christians pitted against each other, such that many suffered persecution and even death at the hands of others claiming to know the same Lord. As Christianity spread around the world in the centuries that followed, it would carry with it that legacy of mistrust and competition.

The 500th anniversary of the beginning of the Reformation provides the opportunity to explore and reflect upon issues of church, state, and religious and cultural diversity that are still at the centre of our national life: the conflicts that divide, and the convictions diverse parts of the Christian church hold sacred - the pillars on which their faith stands or falls. How are we called to be reformed by the Gospel? How do we build the unity Christ called for with those whose convictions are very different from our own?
In this autumn lecture series we will be exploring some of these hopes and controversies.