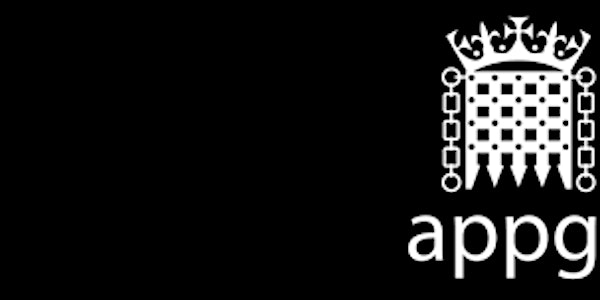 Reframing Discussions on Dog Health & Welfare - What's Needed for Progress?
A unique event exploring current global dog health & welfare issues, methods of improvement & more!
About this event
Reframing Discussions on Dog Health and Welfare - What's Needed for Progress?
Dr Lisa Cameron MP & APDAWG are thrilled to invite you to a unique event with special guest speaker Dr Brenda Bonnett to explore current global dog health & welfare issues, plus importantly what methods of improvement, including changes in legislation, can help make progress. As well as thanking Dr Bonnett, Dr Cameron and APDAWG would like to take this opportunity to also thank the UK Centre for Animal Law (A-Law) & Our Dogs newspaper for all their support.
When: Tues 1 Dec 2020 - 7-9pm (UK Time)
About: Dr Brenda Bonnett qualified as a vet from University of Guelph, in Canada. After many years as a tenured Associate Professor at the Department of Population Medicine, Ontario Vet College, Dr Bonnett's now Consulting Epidemiologist & CEO of non-profit International Partnership for Dogs (IPFD).
Dr Bonnett's long list of academic achievements include over 87 peer-reviewed publications & 4 book chapters in fields of population-based & clinical epidemiology, theriogenology, human-animal interactions, vet education & communication, as well as population-based research using secondary data sources on dogs, cats & horses. Dr Bonnett also supervised 12 doctoral & 10 masters students, as well as serving on numerous other graduate student committees in several countries & has also been awarded an honorary doctorate by the Swedish University of Agricultural Sciences.
Dr Bonnett has consulted on numerous welfare initiatives including pet overpopulation in USA, work with cat/dog shelters, welfare & regulatory organisations, as well as facilitating a workshop on accessible vet care. A frequent speaker at local, national/international venues to breeders, show judges, vets & researchers amongst others, Dr Bonnett is also Lead Scientist at Morris Animal Foundation & assisted in development of the Golden Retriever Lifetime Study as well.
Dr Bonnett initiated the IPFD as a multi-stakeholder, collaborative organisation to enhance the health, well-being/welfare of dogs & support human-dog interactions. Other developments include International Dog Health Workshops gathering international decision leaders to address key issues in the dog world & Harmonisation of Genetic Testing in Dogs on IPFD's platform DogWellNet.com. IPFD is facilitating international dialogue/actions to address ongoing & emerging issues relative to extreme conformation in dogs, among other challenges.
Dr Bonnett's presentation will be followed by an interactive chat open to online attendees who have an interest in current challenges in the dog world.
Please sign up for the event & we will send the link on the day of the event. If you have any issues with your link or any queries regarding the event please contact: Tiffany.mitchell@alaw.org.uk
Prior reading:
Reframing Current Challenges Around Pedigree Dogs
Our Dogs Newspaper: IPFD and our Call for Collective Actions for Dog Health and Welfare