Location
Blackbaud Europe
Shackleton House, 5th Floor
Battle Bridge Lane
London
SE1 2HP
United Kingdom
Description
Microsoft Excel is a very useful tool for analysing your campaign data, results and key performance indicators. And there are some very useful hints and tips and easy formulas that could make your job a lot easier and give greater insight into your data.
If you feel like your Excel skills aren't up to date or would welcome some refresher training to get you back up to speed this is the course for you.
This special half-day course is provided by Actually Data Ltd and is delivered by Anthony Fawkes. Anthony has specialised in data for the sector for over 10 years, from integration and data migration to CRM reviews and training of users on NFP CRM systems. This course is aimed at anyone who wants to learn or refresh their skills in Excel – You will not require any prior knowledge of Excel formulas and functions just being able to open Excel would be great.
The course will cover:
Walk through of the ribbon – giving you an overview of the most useful items

Introduction to useful formula (countif / sumif / if / Vlookup)

Basic Data manipulation tools including:

text to columns
remove duplicates
conditional formatting
Basic Pivot Reports – an extremely valuable tool to analyse your data
By the end of the course, you should be able to:
Manipulate data ready for your reporting requirements

Manipulate data for importing into your CRM system

Create Pivot Reports and Charts to display data to your peers or Line managers
The half-day training costs just:
Charities £100 + VAT
Others £150 + VAT (by arrangement only)
Please ensure that you bring a laptop (preferably windows) and power charger with a version of Microsoft Excel on it (ideally Excel 2007 or later).
Trainer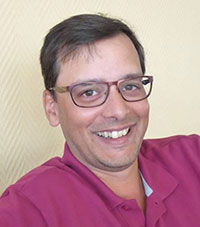 Anthony Fawkes is founder and Managing Director of Actually Data Ltd. He brings professional database and data-management skills and experience, developed over 10 years of working with charities, commercial enterprises and suppliers, and as an independent consultant.
Anthony was previously Database Marketing Manager for a charity specialising in international development where he was responsible for the development of their Raiser's Edge database as an effective fundraising and marketing tool; responsible for the improvement of business processes, the training of users and the analysis of their supporter and financial data.