About this Event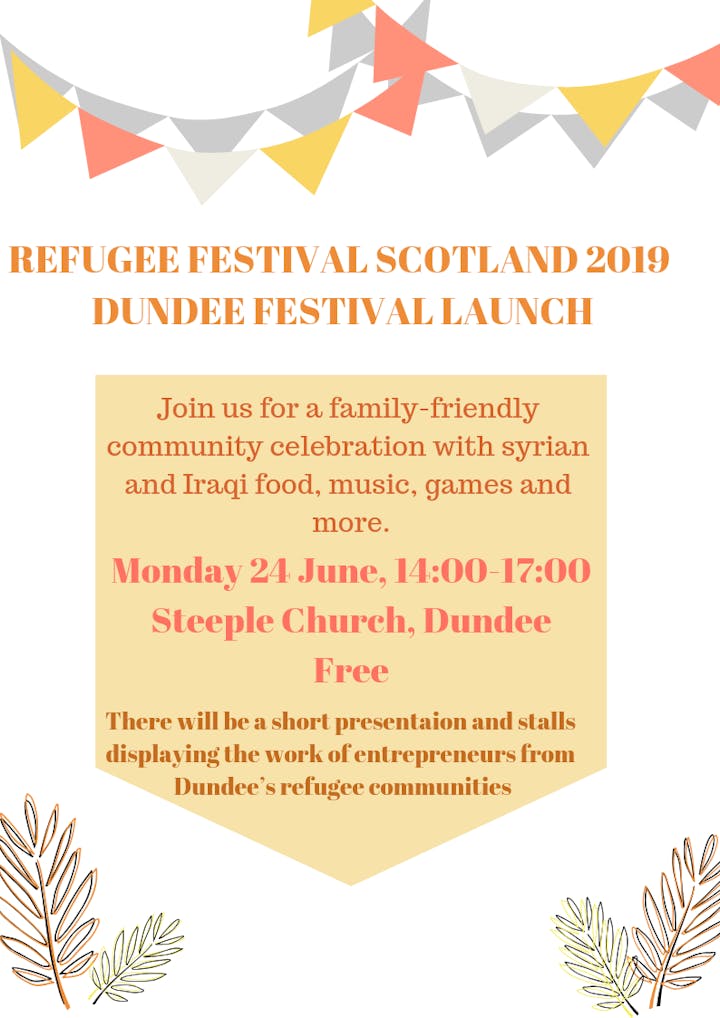 Refugee Festival Scotland runs from 20 - 30 June in venues across Scotland.
The theme of this year's festival, MAKING ART, MAKING HOME, showcases the creativity and strength required to rebuild a sense of home in an insecure and often hostile environment. From public art pieces to ceilidhs, sport events to community meals, Refugee Festival Scotland is a chance to celebrate and bring people together.
Everybody is invited to our special launch event at Steeple Church to celebrate the work of Humanitarian Protection Partnership and the contribution of refugees to Dundee. Join us for a party with food and drinks, music and performance, stalls from refugee entrepreneurs and other community groups.
The event is open but seats are limited. Get a free ticket through this event page and secure a seat for you, your friends and family!
For an overview of the whole Refugee Festival Scotland programme, and for more information on art exhibitions and events in Dundee and other locations in Scotland, follow this link:
https://www.refugeefestivalscotland.co.uk/programme-2019/