Description
Regeneration often focuses on large scale redevelopment projects, demolishing old estates and rebuilding as high quality communities. But while reconstruction will often be the preferred solution for a particular estate, regenerating the UK's cities will mean transforming areas where it is impractical or unviable to demolish and rebuild. UK-GBC's Regeneration and Retrofit Task Group has been investigating the regenerative impacts of whole home retrofit and how it can be integrated into wider improvements to regenerate the local area.
The task group has also been developing innovations which can help to deliver high quality retrofit-led regeneration projects. These include proposals for social enterprises that engage and represent residents throughout the project and maximise employment opportunities for local people, and for local authority revolving funds which provide compelling financial offers to all private households in an area.
Hosted in partnership with Greater Manchester Combined Authority, this event will present the task group findings and discuss opportunities for taking forward the report proposals. The intention, later in 2017, is to work with local authorities and industry partners who could trial such approaches on upcoming projects.
This event will be followed by a drinks and networking reception
With thanks to the Regeneration and Retrofit Task Group sponsor Dulux Trade.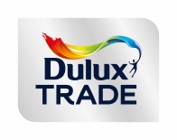 Hosted in partnership with Greater Manchester Combined Authority.

Also supported by pro-manchester.