Description
Revive and Thrive have teamed up with Lancaster BID and Lancaster City Council to organise what looks to be an essential networking and strategic knowledge sharing regional event for the Northwest.
This prestigious event is for anyone wanting to make a contribution to the future success of Lancaster city centre and for those wanting to network and collaborate with other Northwest professionals.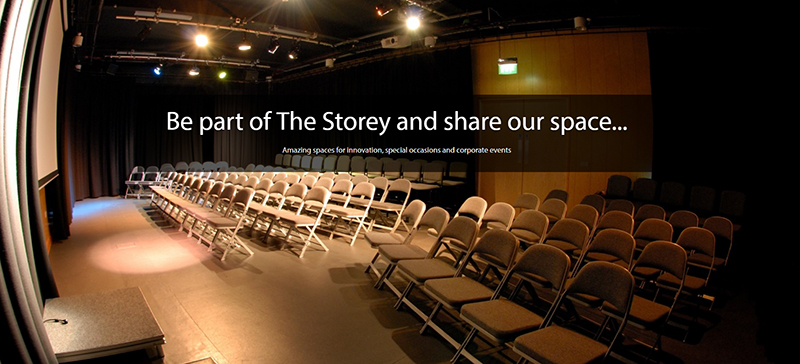 We have a fantastic lineup of speakers who are going to present examples of supporting creative and resilient high streets and share best practice on how to face these challenges.
Please see the working agenda below (subject to change) for an outline of the speakers but more details will be added shortly.
Agenda

9.30am Registration and refreshments
10.00am Welcome to Lancaster - Susan Rutherford, Chair of Lancaster BID
10.15am Jason Syers, Director of Regeneration - Lancaster City Council
10.45am Jackie Mulligan, CEO - ShopAppy
11.05am BREAK
11.15am Helen Goodwin – Made you look 'A creative and colourful high street to attract visitors'…simple ideas that make sense…'
11.35am Greville Kelly, Director of Business - Groundwork
12.00pm Lunch with walking tours and Networking
1.30pm Mark Davies, Director of Communities & Environment - Lancaster City Council 'The Importance of being Ernest'
2.00pm Jeremy Rucker – City Dressing
2.20pm Nigel Jobson #WDYT
2.40pm Russell Downing, Business development director Revive & Thrive
3.15pm Susan Rutherford, Chair of Lancaster BID
3.30pm Summary & Close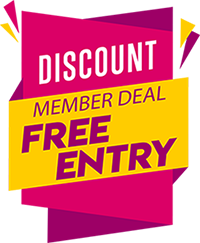 HUGE New Revive & Thrive member deal
Join any of our Premium Memberships and get FREE entry to the next THREE of our events including this one (excluding the Annual Conference evening dinner). Simpy go here to apply for membership and we will be in touch shortly about your free tickets.
Travel Information
By Train
It is a 2 minute walk down from the Train Station, operated by Virgin Rail which is located on the West Coast Mainline. There is also a car park at the train station, with limited space available.
By Car
Lancaster city centre has a one way system, so it would be advisable, if travelling by car, to park on the side of the city that you enter from.
Nearby car parks (easiest to access entering from the South, Jct 33):
· Parksafe, Mitre House, China St, Lancaster, LA1 1EQ- 5 min walk, 0.2 miles
· Dallas Road Car Park, Dallas Rd, Lancaster, LA1 1TW- 3 min walk, 0.1 miles CITY COUNCIL
· Marketgate Car Park, 6 Marketgate, Lancaster, LA1 1UP- 4 min walk, 0.2 miles
If entering from the North (Junction 34) the nearest available car parks are:
· Moor Mills 1, 2 and 3, Bulk Street, LA1 1PU- 8 mins, 0.4miles CITY COUNCIL
· St.Nics Car Park, Lancaster, LA1 1NE- 7 mins, 0.4 miles CITY COUNCIL
· Auction Mart Car Park, Thurnham Street, Lancaster LA1 1XU- 8 mins, 0.4 miles CITY COUNCIL
All CITY COUNCIL operated car parks are pay and display only. They all operate the RingGo system to pay by phone/APP/Online.
Staying over?
Nearby Hotels include:
· The Royal Kings Arms Hotel, 75 Market Street, LA1 1JG- 0.1 miles from venue, cost approx. from £71
· The Sun Hotel & Bar, 63-65 Church Street, LA1 1ET- 0.2 miles from venue, cost approx. from£65
· Crows Hotel, 10 King St, LA1 1JN -0.1 miles from venue, cost approx. from £50
· Travelodge, Spring Garden Street, LA1 1RE- 0.2 miles from venue, cost approx. from £32