Registration for all lectures in the series on Health and Life-Sciences Ent...
Description
Are you interested in innovation? Are you already an established entrepreneur thinking about translating your research idea into a successful business? Or do you simply want to gain insights into the commercial potential of your work? Innovation Forum Oxford, in collaboration with MRC Weatherall Institute of Molecular Medicine is providing a course of free workshops for scientists, entrepreneurs, clinicians and other NHS workers delivered by expert speakers. These will equip you to take any idea from development through to a successful company. Each workshop will be accompanied by networking opportunities.
Where: Lecture Theatre 1, John Radcliffe Hospital, Oxford
When: 18:00/18:30

Lecture 1

(12th Oct 2016, Wed, 18:30)


Innovation in Oxfordshire and trends shaping the industry


Professor Sir John Bell GBE, FRS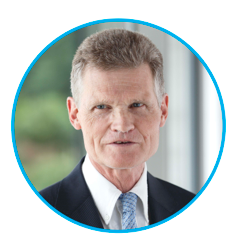 Lecture 2

(24th Oct 2016, Mon, 18:00)


How to develop commercial ideas from research
Torsten Reil, CEO – NaturalMotion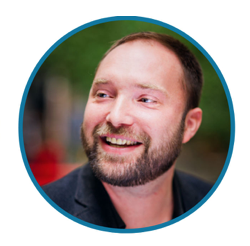 Professor Andrew Carr, NIHR Senior Investigator and a Fellow of the Academy of Medical Sciences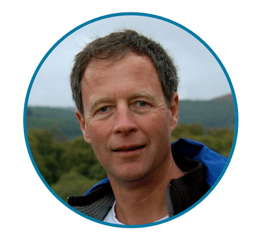 Professor Tom Brown, Professor of Nucleic Acid Chemistry - University of Oxford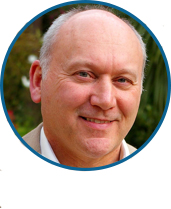 Lecture 3

(9th Nov 2016, Wed, 18:00)



How to explore business tools to develop and evaluate your idea - Lean Canvas
Maria Nikolou, Senior Programme Manager - the Entrepreneurship Centre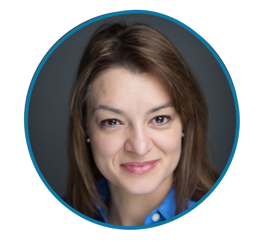 Dr Les Russell, Chief Executive Officer - OrganOx Limited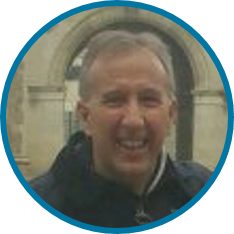 Lecture 4

(30th Nov 2016, Wed, 18:00)


How to define your target market
Neil Butler, CEO - Spectromics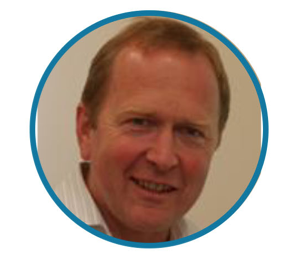 Lecture 5

(10th January 2017, Tue, 18:30)


How to protect your idea and when to ask for advice

Nicola McConville, Partner - Penningtons Manches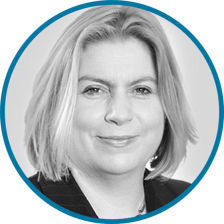 Sue Staunton, Business services partner - James Cowper Kreston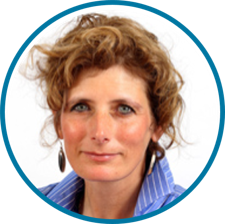 Dr Philip Webber, European Patent Attorney - Dehns Patent & Trade Mark Attorneys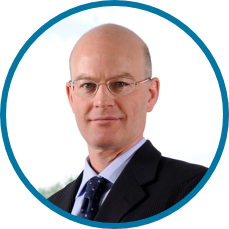 Lecture 6 (1st Feb 2017, Wed, 18:30)
How to write a business plan
Professor Peter Dobson OBE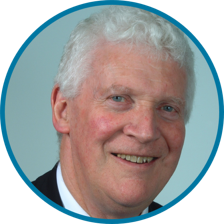 Lecture 7 (22nd Feb 2017, Wed, 18:00)

How to sell your idea to investors
Tom Hulme, General Partner - GV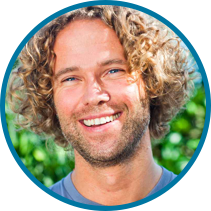 Lecture 8 (1st Mar 2017, Wed, 18:00)

Negotiations for Entrepreneurs
Ellen J., DPhil Candidate in Entrepreneur Negotiations - University of Oxford
Lecture 9 (8th Mar 2017, Wed, 18:00)
Finance for Scientists
Sue Staunton, Business services partner - James Cowper Kreston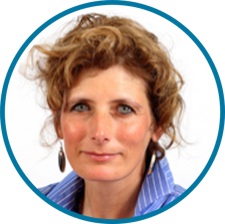 Pitfalls and inevitable failures in entrepreneurship
Steve Zimmer, Founder and CEO - MitoDys Therapeutics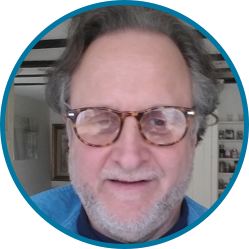 Lecture 10 (15th Mar 2017, Wed, 18:00)
How to raise capital: From who and from where?

Andrew McClean, Lead Life Sciences Investor - Oxford Sciences Innovation



Maina Bhaman, Director of Healthcase Investment - Touchstone Innovations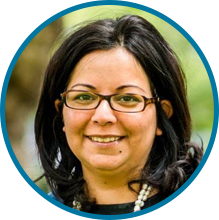 Dr Mike Stein, CEO - OxStem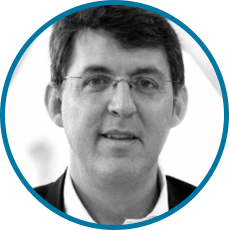 Tom Britton, Co-founder and CTO - SyndicateRoom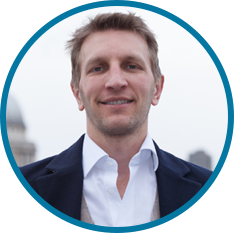 Lecture 11
(26th Apr 2017, Wed, 18:00)
How to commercialise your research
Fred Kemp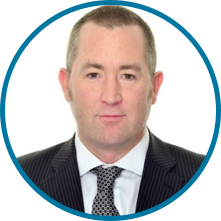 Carolyn Porter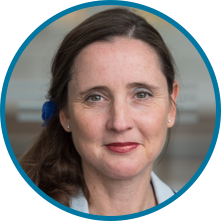 Prof Zhong You


Lecture 12 (10th May 2017, Wed, 18:00)
Support for innovators
Dr Adam Stoten, Head of Technology Transfer - Oxford University Innovation Ltd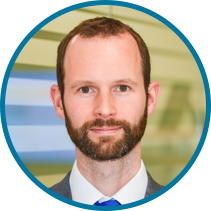 Dr Victor Bolanos-Garcia, Knowledge Exchange and Impact Faculty Lead - Oxford Brookes University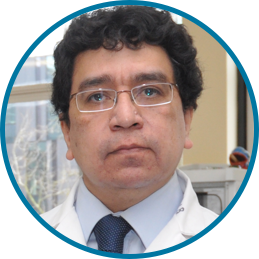 Dr Thomas Hellmann, Professor of Entrepreneurship and Innovation - University of Oxford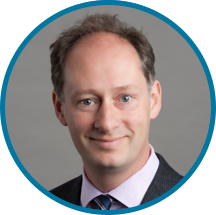 Dr Nick Scott-Ram MBE, Director of Commercial Development - Oxford Acdemic Health Science Network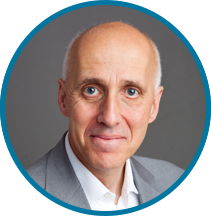 Dr Danuta Mariola Jeziorska, Postdoctoral Research Scientist - University of Oxford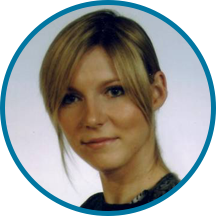 Register for individual talks or the whole series to receive a Certificate of attendance*.
* Participants who attend 11 out of 12 lectures will receive a Certificate of attendance.
---


SPEAKERS BIOGRAPHY:

Professor Sir John Bell GBE

, FRS


Professor Sir John Bell GBE, FRS is Regius Professor of Medicine at Oxford University, and Chairman of the Office for the Strategic Coordination of Health Research. He served as President of the Academy of Medical Sciences from 2006 to 2011. As a Rhodes Scholar (1975-78), Sir John undertook his medical training in the UK and then went on to Stanford University, returning to the UK in 1987. His research interests are in the area of autoimmune disease and immunology where he has contributed to the understanding of immune activation in a range of autoimmune diseases. In 1993, he founded the Wellcome Trust Centre for Human Genetics, one of the world's leading centres for complex trait common disease genetics. In 2001, he was appointed non-executive director of Roche Holding AG and in 2008 he joined the Gates Foundation Global Health Advisory Board which he has chaired since 2012. Sir John was responsible for the working party that produced the highly influential Academy of Medical Sciences "Strengthening Clinical Research" report that highlighted the need for the UK to focus some of its attention on developing expertise in translational research. In December 2011, Sir John was appointed one of two UK Life Sciences Champions by the Prime Minister. He sits on the board of Genome England Limited and chairs its Science Advisory Committee. He was appointed Knight Grand Cross of the Order of the British Empire (GBE) in the 2015 New Year Honours for services to medicine, medical research and the life science industry.
Torsten Reil, CEO – NaturalMotion
Torsten Reil, CEO – NaturalMotion holds a BA in Biology from Oxford University and an MSc in Evolutionary and Adaptive Systems from Sussex University. Prior to founding NaturalMotion, Torsten was researching for a PhD in Complex Systems at Oxford University's Zoology department, from which he spun off NaturalMotion. Torsten has been named amongst MIT's TR100 global top innovators, and has spoken and TED, TED Global, Google Zeitgeist and the Apple iPhone 5 keynote.
Professor Andrew Carr, NIHR Senior Investigator and a Fellow of the Academy of Medical Sciences
Professor Andrew Carr is an NIHR Senior Investigator and a Fellow of the Academy of Medical Sciences. He is the Nuffield Professor of Orthopaedic Surgery, Head of the Nuffield Department of Orthopaedics, Rheumatology and Musculoskeletal Sciences (from 2001) and an honorary consultant trauma and orthopaedic surgeon at the Oxford University Hospitals NHS Foundation Trust (from 1993).
He is director of the NIHR Oxford Musculoskeletal BRU (2008-) and was a non-executive director of the Nuffield Orthopaedic Centre (NOC) NHS Trust (2001-2011). He was divisional director of clinical services from 2011-2013 and led the NOC during its merger to form Oxford University Hospital NHS foundation Trust. He co-founded the Royal College of Surgeons Trial Unit in Oxford in 2012.
Professor Carr has made important contributions to improving the quality and outcome of surgery. He has published over 300 peer reviewed articles in journals including the Lancet, the BMJ and Science Translational Medicine. He is one of the most highly cited orthopaedic academics globally. He founded the Botnar Research Centre in 2002 and led the relocation of the Kennedy Institute for Rheumatology to Oxford in 2011 (a total capital investment of over £75M). The multidisciplinary department has grown under his leadership from 20 staff in 2001 to over 450 staff and 95 postgraduate students in 2016.
He has pioneered the use of large scale surgical randomised controlled trials, this includes defining the indications for, and ethics of placebo, or sham surgery, controls in surgical trials. He has also led the involvement of patients in assessing the outcome of orthopaedic surgery with the development of the Oxford Scores. Used to predict and detect early failure of poorly performing surgical interventions they have been adopted by health providers and regulators worldwide, leading to policy and treatment guideline changes and significant improvements in the quality of life of patients.
Professor Carr's research into mechanisms of soft tissue inflammation, repair and fibrosis has led to the invention of novel electrospun nanofibre tissue engineering implants which aim to enhance endogenous tissue repair using biophysical cues. These implants are now entering first in man clinical trials funded by the Wellcome Trust Health Innovation Challenge Fund (HICF) and the NIHR i4i programme.
Professor Tom Brown, Professor of Nucleic Acid Chemistry - University of Oxford
Tom Brown was formerly Professor of Chemistry at Edinburgh University and Southampton University and is currently Professor of Nucleic Acid Chemistry at Oxford University. He is a member of the Departments of Chemistry and Oncology. His research interests centre on DNA sequence recognition and applications of oligonucleotide chemistry in biology and medicine. He is the co-founder of three Biotech companies (Oswel, ATDBio and Primer Design) and has published over 350 research papers and patents. He has received several awards including the Royal Society of Chemistry (RSC) Josef Loschmidt prize, the RSC award for Nucleic Acid Chemistry and the RSC prize for Interdisciplinary Research. He was Chemistry World entrepreneur of the year for 2014 and BBSRC Commercial Innovator of the Year and overall Innovator of the Year for 2016. Recently he was presented with a lifetime award for external engagement and promoting impact by Oxford University. Tom is a Fellow of the Royal Society of Edinburgh and a Fellow of the Royal Society of Chemistry. He is President of the Chemistry Biology Interface Division of the RSC and Editor-in-Chief of the RSC Book series on Chemical Biology. He is currently Associate Head of the Chemistry Department at Oxford with responsibility for Research.
Maria Nikolou, Senior Programme Manager - the Entrepreneurship Centre
Maria Nikolou is the Senior Programme Manager at the Entrepreneurship Centre where she develops and delivers new programmes related to Entrepreneurship. In 2012, she established a seed fund investment scheme, Oxford Seed Fund, for the Entrepreneurship Centre which she currently directs and chairs the Advisory Board. The Seed Fund programme is aimed at early stage ventures from Oxford University students, staff and alumni. She's also involved with curriculum courses related to entrepreneurship designed for business and engineering students. Finally, she is a board member at VentureFest that runs an annual event focused on SMEs.
A scientist by training with a cross over to business, Maria is interested in supporting global innovative solutions for both commercial and social challenges. Maria holds an MBA (London, UK) and a PhD in Physics (US). She has worked as a Post-Doctoral Associate in Materials, Science and Engineering at Cornell University, NY and has international experience working in both academia and industry.
Dr Les Russell, Chief Executive Officer - OrganOx Limited
Les has been CEO of OrganOx since its formation in 2008. He holds first class honours and PhD degrees in Chemistry from the University of London and has extensive experience in the medical devices industry. Early in his career he worked in R&D with Ciba Corning developing sensor technologies for blood analysis before moving into business development, marketing and general management roles with early stage and multi-national corporations including Byk Gulden and Baxter. He also has experience of leading smaller companies through institutional fund-raisings, an IPO on AIM, an acquisition and securing additional funds from institutional investors.
Les has led OrganOx through 5 funding rounds and development of the OrganOx metra normothermic liver perfusion device from laboratory bench to pivotal clinical studies and full commercialisation and helped secure 3 grants for additional clinical studies and further development.
Neil Butler, CEO - Spectromics
The majority of my career has involved managing technology businesses, with the past 17 years focused on medical diagnostics within young entrepreneurial companies. My executive career in diagnostics focused on taking conceptual technologies through to companies ready for commercial sales and investor exit. For the past 5 years I have devoted most of my time to non-executive board positions of young diagnostic companies.
I have worked on a full spectrum of analytical technologies including immunochemistry, electrochemistry, nucleic acid, cell counting, single cell analysis and sequencing. A majority of the diagnostic businesses that I have led have been involved with near-patient testing or portable systems suited to use in decentralised settings, rather than for high throughput laboratory testing. This has involved building an understanding of the regulatory approach as well as the clinical pathways and healthcare economics. Relationships have been established with many of the large IVD companies.
I have personally been involved with raising $100m over about 10 financing rounds from European / US investors. Also I have had experience from the VC side of transactions with recent investment due diligence assignments for Novartis Ventures and other VC's.
My earlier career was spent in large corporates involving polymers and semi-finished products used in medical devices / electronics involving management positions including production, product management, sales and marketing.

Nicola McConville, Partner - Penningtons Manches
Nicola is a partner at law firm Penningtons Manches and advises technology companies on all aspects of corporate law including the delivery of funding rounds and strategies for growth and realisation of value. She has acted for numerous companies from early stage through to major institutional funding rounds, strategic acquisitions and exit via sale or IPO. Her clients include organisations in the life sciences, digital and clean tech sectors, many of which have an international dynamic to their business. She has advised over 40 spin out and start-ups companies from Oxford University as well as several more from other institutions.
Nicola is recognised by both Chambers UK and The Legal 500, winning praise for coming up with 'simple but effective solutions to complex legal issues' and for being 'absolutely charming and very competent'. She has also been described by clients in the directories as being 'absolutely passionate about her job' and as having 'a palpable determination to drive change that is a pleasure to witness'.
Sue Staunton, Business services partner -
James Cowper Kreston
Sue Staunton is a business services partner for accountants and business advisers, James Cowper Kreston, based in their Oxford office. Sue heads the firm's technology team which advises clients of all sizes from spin out to IPO and beyond.
Sue works with clients on the development and implementation of their corporate strategies. She also has a great deal of experience in working with businesses in financial crisis to establish strategies to assist them to move forward successfully.
Sue has been involved in running a number of businesses so understands what it can be like at the sharp end!
James Cowper Kreston is one of the leading firms of accountants and business advisers in the Thames Valley and South of England, with over 200 Partners and staff operating from six offices. The firm has a strong international capability through its membership of Kreston International, the 13th largest accounting association in the World.
Dr. Philip Webber, European Patent Attorney - Dehns Patent & Trade Mark Attorneys
Philip is a European patent attorney with nearly 25 years' experience of working with patents in the biotech and pharma fields.
His first degree was in genetics from Cambridge University (UK); he then carried out research in molecular biology and received his PhD from Warwick University (UK). He qualified as a UK and European Patent Attorney with Dehns (formerly Frank B. Dehn & Co.) and is now a partner in their Oxford Life Sciences Group.
Philip writes and deals with patent applications in all areas of molecular biology and biochemistry including genomics, proteomics, recombinant DNA and protein products, transgenic plants and animals, diagnostics assays, virology and vaccines. He has particular expertise in patenting antibodies, stem cells and CRISPR-based inventions.
Philip works mainly with SMEs and universities by obtaining patent protection for their inventions and advising them on their IP strategies.
He is an active member of the Life Sciences Committee of the UK Chartered Institute of Patent Attorneys (CIPA). He has spoken at over 100 conferences, and on BBC Radio 4 on the patenting of inventions, as well as publishing a number of papers in this area.
Professor Peter Dobson OBE
Professor Peter J Dobson OBE, BSc, MA (Oxon), PhD, C Phys, F Inst P, Member of the ACS, FRCS. (The Queen's College, Oxford)
Peter has had a broad career covering a wide range of disciplines from physics and chemistry to materials science and engineering. He has also worked in industry (Philips) as well as academia (Imperial College and Oxford) and was responsible for creating and building The Begbroke Science Park for Oxford University. He has published over 180 papers and 30 patents. He has founded 3 companies and advised on the formation of 8 more. He was (2009-2013) the Strategic Advisor on Nanotechnology to the Research Councils in the UK and sits on several EPSRC panels and committees. Peter sits on the EPSRC Strategic Advisory Board on Quantum Technology. He was awarded the OBE in 2013 in recognition of his contributions to science and engineering. He is currently a Principal Fellow at Warwick Manufacturing Group, Visiting Professor at King's College London and also has part-time positions at UCL and Bristol University. Peter delivers courses at Graduate level in the areas of biosensors, nanotechnology, innovation, entrepreneurship and related topics and advises on innovation.
Tom Hulme, General Partner - GV
Tom is a general partner at GV. Prior to GV, Tom was a design director at IDEO Europe. He founded OpenIDEO, an open innovation platform where 100,000 users from more than 170 countries solve challenges for social good. Tom also launched OIEngine, a SaaS platform with clients including Harvard Business School and the Knight Foundation.
Prior to IDEO, Tom was managing director of Marcos, a British sports car manufacturer and founded Magnom, a magnetic filter startup. Tom's filter designs have been widely used in Formula One, superbikes, agricultural equipment, and central heating systems.
Tom has also angel-invested in more than 20 companies, including as the founding investor in Mile IQ (sold to Microsoft).
Tom has been recognized as a Young Global Leader by the World Economic Forum, and has been featured in WIRED UK's Top 100 Digital Power Brokers list every year since the list was established. He has also been included in the Evening Standard list of London's 1000 Most Influential People.
Tom earned a first class bachelor's degree in physics from the University of Bristol, and an MBA from Harvard Business School, where he received the Baker Scholar Award of high distinction. He also received an honorary doctorate from University of the Arts London.
Ellen J., DPhil Candidate in Entrepreneur Negotiations - University of Oxford
Ellen J. is a Harvard and Oxford Alumna and DPhil Candidate at Oxford focused on Entrepreneur Negotiations. Her teaching case studies on Entrepreneur Negotiations have been published by Harvard Business School Publishing and cited on the CBS Evening News and in the New York Times. She has taught negotiations to over 460 entrepreneurs, students, fellows, and executives. And she served as a Chair and panellist at the first ever 2016 Academy of Management All Academy Them Symposium entitled: "Entrepreneur Negotiations, Building Meaningful Organizations" in Anaheim, California. Her workshops on Entrepreneur Negotiations have been featured at Venturefest Oxford, Oxford Launchpad, Oxford University Innovation, the International Law Institute, and the University of Oxford Green Templeton College.
Steven Zimmer, Founder and CEO - MitoDys Theraputics
Steven Zimmer is the Founder and CEO of MitoDys Therapeutics, an Oxford-based start up company focused on uncovering novel drugs for the treatment of selected neurodegenerative diseases. I also act as an advisor to several Academic scientists aiming to translate basic discoveries into live commercial realities. I am a trained scientist (Biochemistry and Molecular Biology) and have had a long career in equity research, investment banking, portfolio management and venture capital both in the US and in the UK/Europe (Robert Fleming, DLJ & CSFB). I am also currently a visiting researcher in the Structural Genomics consortium at Oxford University helping out with translational project in epigenetics and rare diseases. As a result of this activity, I have founded EpiCombi Therapeutics which will develop a drug discovery platform to rationally uncover, Epigenetics-driven drug combinations for oncology therapeutics. I am also co-founder of Elpis Therapeutics, a company developing a novel therapy for remyelination in Multiple Sclerosis. In the recent past, I have consulted for UK, US and European Biotech companies (e-Therapeutics plc, Selventa Inc. and Hemarina SA) as a strategic advisor both on business development and financing strategy. I have co-founded several companies including Steribottle limited, Protein Sciences Inc, Tissuomics and Orthomatrix Inc.
Andrew McClean, Lead Life Sciences Investor - Oxford Sciences Innovation
Andrew McLean is the lead life sciences investor for Oxford Sciences Innovation. OSI is a £350 million company investing in the most exciting start-ups built on world-leading Oxford science. Prior to joining OSI Andrew consulted in the pharmaceutical & biotech practice at McKinsey. Andrew is a physician by training, studied philosophy, politics & economics at Christ Church in Oxford and his work background includes stints in wine shops, hospitals & Goldman Sachs.
Maina Bhaman, Director of Healthcase Investment - Touchstone Innovations
Maina Bhaman is Director of Healthcare Investment at Touchstone Innovations. Maina has led a number of investments in Innovations' healthcare portfolio including recent investments into Psioxus Therapeutics and Cellmedica . Maina currently serves on the board of Autifony Therapeutics, Cell Medica, Ixico ,Psioxus Therapeutics and Topivert Pharma. Maina was also served on the board of Acrobot and Molecular Vision Ltd. Maina joined Innovations in 2006 and prior to that worked in the research and development team at Celltech (previously Oxford Glyco Sciences). Maina's experience includes Chimeric Therapies, a cell therapy start-up based in Philadelphia and GeneMedicine, a gene therapy company based in Houston, Tx. Maina has a BSc from the University of Texas at Austin and an MBA from the Imperial Business School.
Dr Mike Stein, CEO - OxStem
Dr. Michael Stein is a serial entrepreneur, medical scientist, business executive and strategic advisor with senior experience in healthcare, drug discovery, therapeutics, media and software industries. Dr. Stein is passionate about healthcare and the environment and trained in financial risk management. A dynamic team builder with natural instincts for leadership and communication, he is highly skilled in business development at the highest levels of government and corporate enterprise. Has inspired and built several successful internet and healthcare businesses, and able to support development, growth and strategic advice for early stage companies or spinouts from Universities or larger corporations.
Dr. Michael Stein is the current Chairman and CEO of both OxStem Ltd. and Province Tx (Oy). Oxstem is a drug discovery company targeting stem and progenitor cells which was recently spun out of the University of Oxford. Michael will continue as CEO at OxStem having raised a £16.9m series A (a UK record for a university spin-out), until he has found his successor (in process). ProVince Tx, a spin-out company from the University of Helsinki, is a developer of novel vaccination-based cancer therapies. Its unique approach to immunotherapy in cancer combines an oncolytic virus with tumour specific peptides, for a rapidly adaptable and long lasting cancer vaccination. In 2001, he co-founded the Map of Medicine Ltd (the Map) with University College London. The Map was nationally licensed across NHS England in 2005 and is primarily used by commissioners for planning healthcare services across the continuum of care. The Map was acquired by Hearst Business Media (HBM) in 2008, and Michael transitioned as executive vice-president (healthcare innovation) to HBM until 2011. Since 2011, Michael has assisted a number of start-up businesses, notably serving as the founding CEO and executive chairman for Doctor Care Anywhere, acquired by Synergix in 2015. Michael graduated as a medical doctor (Honours) and biochemist (First Class Honours) from the University of Cape Town (1988) and from the University of Oxford (Rhodes Scholar) with a doctorate in physiological sciences (Immunology). He subsequently was appointed as a Junior Research Fellow in Medicine at Trinity College, Oxford (1992-95).
Tom Britton, Co-founder and CTO - SyndicateRoom
Born in Los Angeles, Tom moved to the UK to play football and after three fairly successful years realised it was time to focus on his non-sporting career. Before joining SyndicateRoom as a co-founder Tom worked in product development on a number of software-based projects including managing the development of the mobile applications for TheTrainline.

Tom completed his MBA at Cambridge where he focused on developing start-ups and has taken a keen interest in ventures focused on helping other start-ups. Tom leads SyndicateRoom's website development team though his skills and experience ensure that he does a lot more than just that. In his spare time Tom volunteers for Camp Footprints, rock climbs, and still plays the odd five aside game.
Fred Kemp, Deputy Head, Licensing and Ventures - Oxford University Innovation
Fred is one of the Deputy Heads of Licensing and Ventures for Oxford University Innovation, leading the five-strong team focused on Digital Health and Bioinformatics.
Originally a biochemist, specialising in molecular kinetics and proteomics, Fred has worked as a research fellow in academia; provided commercial services and consulting to the pharma industry; co-founded a nanotech biosensor start-up; and worked as an applications specialist for GE Healthcare; before joining Oxford University Innovation four years ago. Since then he and his team have supported the commercialisation of an ever-growing portfolio of digital health and medtech innovations from the University and OUH NHS Trust, through a broad range of routes: from traditional technology licensing, partnering, and spinouts; through SaaS, open source and mixed-model licencing; to crowd-funding and social enterprise creation. Recognising the complexity in bringing digital health innovations to market, one of Fred's strategic aims is to create a more connected digital health ecosystem in Oxford and the wider region. In this he works closely with the Oxford AHSN to establish a more efficient pathway for the adoption of digital health innovations. He is a strong advocate of the growing grassroots entrepreneurship encouraged and supported by organisations such as The Hill, Oxford Biodesign, and the Innovation Forum.
Carolyn Porter, Deputy Head, Licensing and Ventures - Oxford University Innovation
Carolyn is one of the Deputy Heads of Licensing and Ventures for Oxford University Innovation, with her team focusing on exploitation of technologies destined for the Pharma and Biotech industry.
Carolyn was originally an academic at Oxford University working in the field of immunology and has also worked as an analyst and in Corporate Finance at Ernst & Young and has held senior business development roles in big biotech (Chiron) and big pharma (Novartis). Since joining Oxford University innovation 8 years ago Carolyn has worked on commercialisation of a range of technologies and she has supported the foundation of 16 spin-out companies raising over £52M in seed financing. She is a member of the steering committee of LAB282 a £13M investment fund seeking to facilitate commercialisation of early stage drug discovery projects. Carolyn also sits on the boards of 5 Oxford spin-out companies and is a member of an Oxfordshire Women in Technology forum Techtonic that is seeking to promote entrepreneurship in collaboration with the Innovation Forum both inside the University and in the wider Oxford ecosystem.
Professor Zhong You, Professor of Engineering Science - University of Oxford
Technology Director. Professor of Engineering Science and an expert in origami structures & minimally invasive medical devices. Gained funding from the Wellcome Trust Centre of Excellence to develop prototype medical devices.
Dr Adam Stoten, Head of Technology Transfer - Oxford University Innovation Ltd
Since 2013 Adam has been responsible for leading all life sciences commercialisation activities at Oxford University Innovation Ltd (OUI), the technology transfer company of the University of Oxford. In this role he has overseen the formation of more than 20 new spin out companies and recently led the creation of LAB282, a £13M partnership with Oxford Sciences Innovation plc and Evotec AG to accelerate Oxford drug discovery. He has worked for 15 years in the pharma/biotech sector in commercial roles encompassing business development and licensing, new venture formation, product development, lobbying/advocacy and general management. Between 2010 and 2013 Adam worked as Deputy General Manager for the Oxford-Emergent Tuberculosis Consortium Ltd, a joint venture between the University of Oxford and Emergent BioSolutions Inc, which raised more than $30M to conduct the first ever efficacy study of a next generation TB vaccine in infants. Prior to this Adam worked in healthcare consulting with Technomark Ltd and then in increasingly senior commercialisation roles at OUI.
Dr Victor Bolanos-Garcia, Knowledge Exchange and Impact Faculty Lead - Oxford Brookes University
Dr Victor Bolanos-Garcia is Senior Lecturer in Clinical Biochemistry, Knowledge Exchange and Impact Faculty Lead and member of the management team of the BioInnovation hub at Oxford Brookes University. He represents Oxford Brookes at the Oxford Academic Health Science Centre (OxAHSC), a new partnership with Oxford Health NHS Foundation Trust, Oxford University Hospitals NHS Trust, and the University of Oxford that combines the institutions' individual strengths in basic science, translational research and clinical expertise to address 21st century healthcare challenges thus contributing to drive economic growth. He is also a member of the iCASE committee of the Doctoral Training Programme (DTP) funded by the BBSRC and run in partnership with The University of Oxford, The Pirbright Institute, Diamond Light Source (DLS), STFC Central Laser Facility and the ISIS Neutron Source.
Dr Bolanos-Garcia is a structural biologist who trained with Francisco Bolívar-Zapata (the creator of the plasmid pBR322, one of the first widely used E. coli cloning vectors) at the National Autonomous University of Mexico (UNAM), Ermanno Gherardi at the Laboratory of Molecular Biology of the Medical Research Council (LMB-MRC) and Prof. Sir Tom Blundell at the University of Cambridge. As a Wellcome Trust International Research Fellow, Bolanos-Garcia studied the mechanisms of cell proliferation and motility by the MET kinase receptor and initiated work on the spindle assembly checkpoint (SAC), the mechanism that ensures the accurate separation of the genetic material to an offspring every time a cell divides. Study of the SAC in the Bolanos-Garcia lab follows a multidisciplinary approach that combines X-ray protein crystallography, protein biochemistry and protein biophysics with chemioinformatics, molecular and cellular biology methods. As well as conducting basic research, Dr Bolanos-Garcia leads a programme of science directed towards improvements in human health through the development of innovative diagnosis and therapeutic approaches to tackle cancer, birth and development disorders resulting from chromosome separation defects.
Dr Thomas Hellmann, Professor of Entrepreneurship and Innovation - University of Oxford
Dr. Thomas Hellmann is a Professor of Entrepreneurship and Innovation at the Saïd School of Business, University of Oxford, and the Academic Director of its Entrepreneurship Centre. He holds a BA from the London School of Economics and a PhD from Stanford University. He previously was faculty at the Graduate School of Business (Stanford), and at the Sauder School of Business (University of British Columbia). He also held visiting positions at Harvard Business School, Wharton, the Hoover Institution, INSEAD, and the University of New South Wales. He has taught numerous MBA, executive, and undergraduate courses in the areas of entrepreneurship, finance, and strategic management. His research focuses on entrepreneurial finance, entrepreneurship, innovation and public policy. His academic writings have been published in many leading economics, finance and management journals, including the American Economic Review, the Journal of Finance, and Management Science. He has been a consultant to a variety of clients, including the World Economic Forum and the Government of British Columbia. He wrote numerous case studies on entrepreneurial companies and venture financing. He is also the founder of the NBER Entrepreneurship Research Boot Camp.
Dr Nick Scott-Ram MBE, Director of Commercial Development - Oxford Acdemic Health Science Network
Nick is Director of Commercial Development at the Oxford Academic Health Science Network. He has over 25 years' experience in commercial and business development in the life sciences sector both in executive positions in companies, such as PowderJect Pharmaceuticals plc, and as a consultant specialising in strategy, business development, finance and government affairs. He studied at Cambridge University and was awarded the MBE for services to biotechnology in 2001.
Dr Danuta Mariola Jeziorska, Postdoctoral Research Scientist - University of Oxford
Dr Danuta Mariola Jeziorska is a Postdoctoral Research Scientist at the MRC Weatherall Institute of Molecular Medicine (WIMM) at the University of Oxford. Her research focuses on understanding how genes are turned on and off during red blood cell formation, with a particular interest on two aspects of this process: the dynamics of transcription at the single cell level and the role of DNA methylation. Before moving to Oxford, Danuta completed her PhD in Systems Biology from the University of Warwick and obtained a BSc degree in Biotechnology from the University of Silesia in Poland.
Danuta is passionate about combining her academic background with her strong interest in innovation and entrepreneurship. She is current leading the Oxford branch of the Innovation Forum, a non-profit global network that aims to accelerate innovation by inspiring and educating the next generation of entrepreneurs and strengthening connections between academics, industry and healthcare professionals. Danuta is also very passionate about supporting women in the academic and entrepreneurial ecosystems. She is a member of the directors board of TechTonic that aims to address the lack of support for women in the technology sector in Oxfordshire.
---
IN COLLABORATION WITH: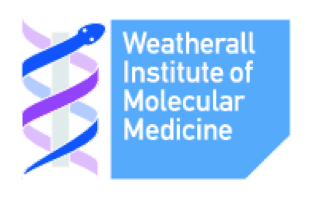 SUPPORTED BY: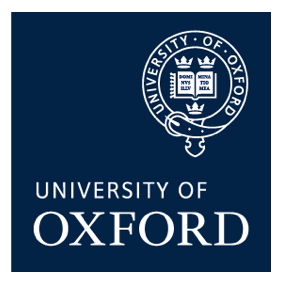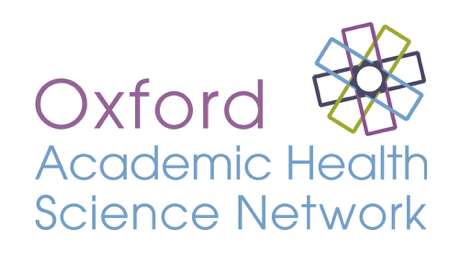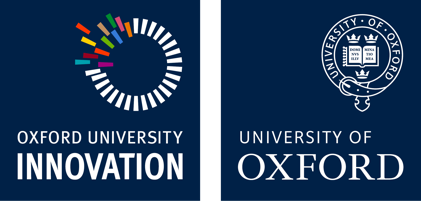 INNOVATION FORUM PARTNERS: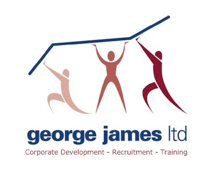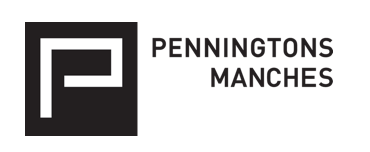 INNOVATION FORUM OXFORD LOCAL PARTNERS: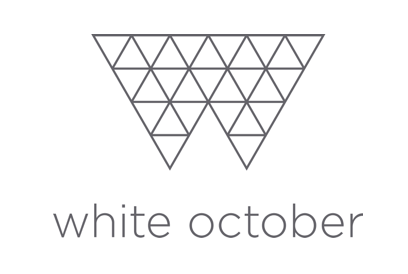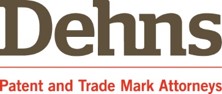 About the Innovation Forum
The Innovation Forum seeks to promote innovation by building bridges between academia, industry and government and linking innovative minds across disciplines. They are a global network of researchers and entrepreneurs active at the Universities of Cambridge, Oxford, London, Edinburgh, Copenhagen, Lausanne, Barcelona, Hong Kong and Tokyo. For more information, please visit: www.inno-forum.org