Registration for all lectures in the series on Health and Life-Sciences Ent...
Description
Are you interested in innovation? Are you already an established entrepreneur thinking about translating your research idea into a successful business? Or do you simply want to gain insights into the commercial potential of your work? Innovation Forum Oxford, in collaboration with MRC Weatherall Institute of Molecular Medicine is providing a course of free workshops for scientists, entrepreneurs, clinicians and other NHS workers delivered by expert speakers.  These will equip you to take any idea from development through to a successful company.  Each workshop will be accompanied by networking opportunities.
Where: Lecture Theatre 1, John Radcliffe Hospital, Oxford
When: 18:00/18:30

Lecture 1

(12th Oct 2016, Wed, 18:30)


The trends shaping the Industry
Professor Sir John Bell GBE, FRS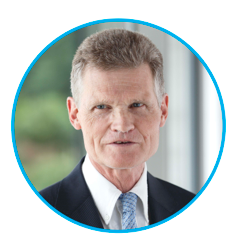 Lecture 2

(24th Oct 2016, Mon, 18:00)


How to develop commercial ideas from research 
Torsten Reil, CEO – NaturalMotion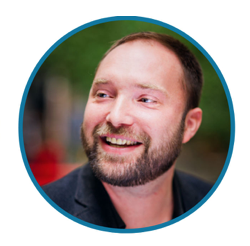 Professor Andrew Carr, NIHR Senior Investigator and a Fellow of the Academy of Medical Sciences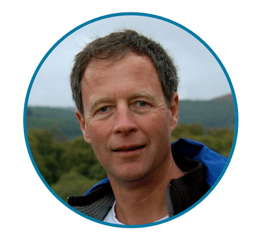 Lecture 3

(9th Nov 2016, Wed)



How to explore business tools to develop and evaluate your idea - Lean Canvas
Maria Nikolou, Senior Programme Manager at the Entrepreneurship Centre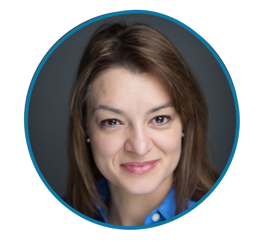 Lecture 4

(30th Nov 2016, Wed)


How to define your target market
Neil Butler, CEO - Spectromics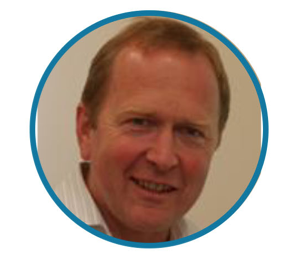 Lecture 5

(7th Dec 2016, Wed)


How to protect your idea and when to ask for advice

Lecture 6 (TBC)
Finance for Scientists 
Lecture 7 (TBC)
How to write a business plan
Lecture 8 (TBC)

How to give an effective pitch
Lecture 9 (TBC)

How to negotiate
Lecture 10 (TBC)
How to raise capital: From who and from where? 

Lecture 11 (TBC)

How to effectively market your idea
Lecture 12 (TBC)
Spinning out your research

Lecture 13 (TBC)

Support for innovators
Register for individual talks or the whole series to receive a Certificate of attendance*.
* Participants who attend 11 out of 13 lectures will receive a Certificate of attendance.
---


SPEAKERS BIOGRAPHY:

Professor Sir John Bell GBE

, FRS


Professor Sir John Bell GBE, FRS is Regius Professor of Medicine at Oxford University, and Chairman of the Office for the Strategic Coordination of Health Research. He served as President of the Academy of Medical Sciences from 2006 to 2011. As a Rhodes Scholar (1975-78), Sir John undertook his medical training in the UK and then went on to Stanford University, returning to the UK in 1987. His research interests are in the area of autoimmune disease and immunology where he has contributed to the understanding of immune activation in a range of autoimmune diseases. In 1993, he founded the Wellcome Trust Centre for Human Genetics, one of the world's leading centres for complex trait common disease genetics. In 2001, he was appointed non-executive director of Roche Holding AG and in 2008 he joined the Gates Foundation Global Health Advisory Board which he has chaired since 2012. Sir John was responsible for the working party that produced the highly influential Academy of Medical Sciences "Strengthening Clinical Research" report that highlighted the need for the UK to focus some of its attention on developing expertise in translational research. In December 2011, Sir John was appointed one of two UK Life Sciences Champions by the Prime Minister. He sits on the board of Genome England Limited and chairs its Science Advisory Committee. He was appointed Knight Grand Cross of the Order of the British Empire (GBE) in the 2015 New Year Honours for services to medicine, medical research and the life science industry.
Torsten Reil, CEO – NaturalMotion
Torsten Reil, CEO – NaturalMotion holds a BA in Biology from Oxford University and an MSc in Evolutionary and Adaptive Systems from Sussex University. Prior to founding NaturalMotion, Torsten was researching for a PhD in Complex Systems at Oxford University's Zoology department, from which he spun off NaturalMotion. Torsten has been named amongst MIT's TR100 global top innovators, and has spoken and TED, TED Global, Google Zeitgeist and the Apple iPhone 5 keynote.
Professor Andrew Carr, NIHR Senior Investigator and a Fellow of the Academy of Medical Sciences
Professor Andrew Carr is an NIHR Senior Investigator and a Fellow of the Academy of Medical Sciences. He is the Nuffield Professor of Orthopaedic Surgery, Head of the Nuffield Department of Orthopaedics, Rheumatology and Musculoskeletal Sciences (from 2001) and an honorary consultant trauma and orthopaedic surgeon at the Oxford University Hospitals NHS Foundation Trust (from 1993).
He is director of the NIHR Oxford Musculoskeletal BRU (2008-) and was a non-executive director of the Nuffield Orthopaedic Centre (NOC) NHS Trust (2001-2011). He was divisional director of clinical services from 2011-2013 and led the NOC during its merger to form Oxford University Hospital NHS foundation Trust. He co-founded the Royal College of Surgeons Trial Unit in Oxford in 2012.
Professor Carr has made important contributions to improving the quality and outcome of surgery. He has published over 300 peer reviewed articles in journals including the Lancet, the BMJ and Science Translational Medicine. He is one of the most highly cited orthopaedic academics globally. He founded the Botnar Research Centre in 2002 and led the relocation of the Kennedy Institute for Rheumatology to Oxford in 2011 (a total capital investment of over £75M). The multidisciplinary department has grown under his leadership from 20 staff in 2001 to over 450 staff and 95 postgraduate students in 2016.
He has pioneered the use of large scale surgical randomised controlled trials, this includes defining the indications for, and ethics of placebo, or sham surgery, controls in surgical trials. He has also led the involvement of patients in assessing the outcome of orthopaedic surgery with the development of the Oxford Scores. Used to predict and detect early failure of poorly performing surgical interventions they have been adopted by health providers and regulators worldwide, leading to policy and treatment guideline changes and significant improvements in the quality of life of patients.
Professor Carr's research into mechanisms of soft tissue inflammation, repair and fibrosis has led to the invention of novel electrospun nanofibre tissue engineering implants which aim to enhance endogenous tissue repair using biophysical cues. These implants are now entering first in man clinical trials funded by the Wellcome Trust Health Innovation Challenge Fund (HICF) and the NIHR i4i programme.
Maria Nikolou, Senior Programme Manager at the Entrepreneurship Centre
Maria Nikolou is the Senior Programme Manager at the Entrepreneurship Centre where she develops and delivers new programmes related to Entrepreneurship. In 2012, she established a seed fund investment scheme, Oxford Seed Fund, for the Entrepreneurship Centre which she currently directs and chairs the Advisory Board. The Seed Fund programme is aimed at early stage ventures from Oxford University students, staff and alumni. She's also involved with curriculum courses related to entrepreneurship designed for business and engineering students. Finally, she is a board member at VentureFest that runs an annual event focused on SMEs.
A scientist by training with a cross over to business, Maria is interested in supporting global innovative solutions for both commercial and social challenges. Maria holds an MBA (London, UK) and a PhD in Physics (US). She has worked as a Post-Doctoral Associate in Materials, Science and Engineering at Cornell University, NY and has international experience working in both academia and industry.
Neil Butler, CEO - Spectromics
The majority of my career has involved managing technology businesses, with the past 17 years focused on medical diagnostics within young entrepreneurial companies. My executive career in diagnostics focused on taking conceptual technologies through to companies ready for commercial sales and investor exit. For the past 5 years I have devoted most of my time to non-executive board positions of young diagnostic companies.
I have worked on a full spectrum of analytical technologies including immunochemistry, electrochemistry, nucleic acid, cell counting, single cell analysis and sequencing. A majority of the diagnostic businesses that I have led have been involved with near-patient testing or portable systems suited to use in decentralised settings, rather than for high throughput laboratory testing. This has involved building an understanding of the regulatory approach as well as the clinical pathways and healthcare economics. Relationships have been established with many of the large IVD companies.
I have personally been involved with raising $100m over about 10 financing rounds from European / US investors. Also I have had experience from the VC side of transactions with recent investment due diligence assignments for Novartis Ventures and other VC's.
My earlier career was spent in large corporates involving polymers and semi-finished products used in medical devices / electronics involving management positions including production, product management, sales and marketing.


---
IN COLLABORATION WITH: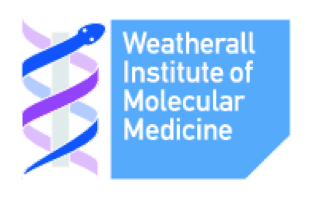 SUPPORTED BY: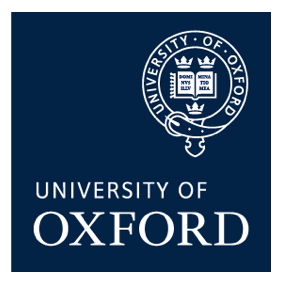 INNOVATION FORUM PARTNERS: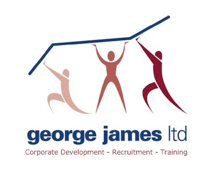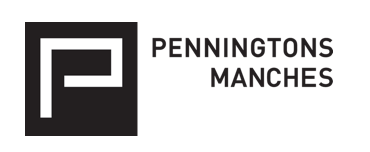 About the Innovation Forum
The Innovation Forum seeks to promote innovation by building bridges between academia, industry and government and linking innovative minds across disciplines.  They are a global network of researchers and entrepreneurs active at the Universities of Cambridge, Oxford, London, Edinburgh, Copenhagen, Lausanne, Barcelona, Hong Kong and Tokyo.  For more information, please visit: www.inno-forum.org