Description
Breakfast and New Business Chat to kick start your day...
Forget about those short-term fixes that give you short-term results - this is about building a long-term foundation for growth. And it starts with Rehab!
Join us and a group of likeminded agency owners for an informal discussion around the challenges you're having with new business. We've helped loads of agencies of all shapes and sizes achieve their growth objectives by giving them the practical advice they require. Whether it's your brand positioning, lack of awareness, website, event planning, prospecting, case studies etc. - you're welcome to bring anything to the table. And you won't just hear from us, but from other agency owners, who are, or have been, in exactly the same boat as you.
Who should attend?
Business owners / Founders / Managing Directors of Agencies
Independent agencies sized up to 100 people
People who are brave, honest, straightalking, empathetic, authentic and willing to be vulnerable.
Agenda;
8:30 - Coffee and Networking
8:45 - Intros and chat
9:30 - Break for breakfast
10:00 - Discussion
We have the space booked until 11:30 but if you have to dip out a bit before that is fine.
What previous attendees like about this event...
"Honesty and candour around the table, our problems are not unique.
Very refreshing.
Great breakfast and open, lively discussion.
I liked the relaxed approach / format and the intimacy.
The fact that everyone was in a very similar position even if we have very different businesses. It was great to feel understood.
Nice to take time out and reflect on bigger picture stuff that we don't always get the chance to consider
ALL PROCEEDS WILL GO TO WORK FOR GOOD SUPPORTING YOUTH AND EDUCATION CAUSES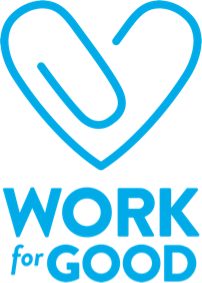 As you can see, we love these events and so do the agency owners that attend. So we hope to see you at our next one. In the meantime, please join our Slack Community
"this event is not affiliated or in partnership with Rehabstudio Ltd (& group companies) trading as 'rehab'"