About this Event
Usui reiki level 1 is the first step to take on your reiki journey. During your Usui reiki level 1 (1st degree) workshop day you will learn everything you need to enable you to use reiki healing for yourself, your friends, family and pets. There are no pre-requisites for this workshop, other than an interest in learning about how to use reiki.
Highlights:
Reiki Level 1 Qualification
2 Breakfasts, 1 Lunch, 2 Evening meals
3 Yoga Classes
2 Nights stay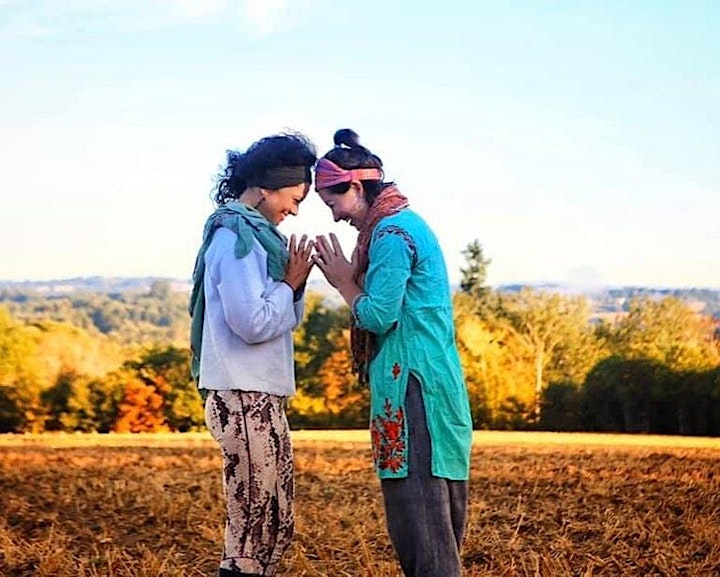 Santé Yoga began as a vision from the founder Danielle and from that the story evolved with the support and love of an inspired and loyal family. This was a vision of union ´Yoga´, creativity and liberation. Since opening to the public in 2018, Santé Yoga has held a safe space for people to ´just be´ with acceptance and appreciation.
In 2018 Danielle and Jeanette, a mother daughter team set off on an adventure to bring a vision to life. To start a new experience in France. Bernie, Danielles´ Dad remained in the UK to continue to work, he will aim to rejoin the family in France by 2020. This was a selfless sacrifice with faith in the project to one day live a life in nature. So you can see this has been a journey of faith, love and dedication!
Over the past 5 years the family has been using all of their savings and holidays to renovate the space and open it up to the rest of the world. There has been many tears of laughter and frustrations which has created the foundations for this project.
Our team believes in living a healthy life in harmony with nature and one's own natural self. The moment guests arrive , they will see this reflected all around them in the inviting depths of a valley surrounded by clear rivers, dense forest and expanding life.
Yoga is a lifestyle which expands much further than the poses. It is the union with all. The space gives you a chance to stop, observe and absorb.
We don't pretend to be superhuman, but we do live our life as aware as our mind and body will allow that day. We open our hearts to everyone, everything and we open our home to people who are inspired by this movement to free themselves from the suffering.

Jeanette, our wonderful chef and co-founder of Santé Yoga France, is Danielle's mother. She lives in our home and creates delicious and nutritious meals based around the ancient life science 'Ayurveda'. This way of life will tune you back into nature internally and externally. All our meals are prepared with love and/or sources locally or from the land.
The two main guiding principles of Ayurveda:
The mind and the body are inextricably connected
Nothing has more power to heal and transform the body than the mind
Freedom from illness depends upon expanding our own awareness, bringing it into balance, and then extending that balance to the body. This process isn't as complicated as it may sound.
All our food is locally sourced by honest and passionate farmers within a 20km radius. We create nutritious vegetarian meals and are happy to cater to Vegan options too.
Our daily meals include:
Breakfast: Fruit, overnight oats, fresh bread homemade, jams, and local honey
Lunch: Largest meal of the day as your fire is at its peak! Seasonal meal with dessert
Dinner: Lighter meal to allow for a peaceful night's sleep
Inhouse Café
Our in-house café offers a selection of complementary loose teas and fresh coffee available to our guests all day. We also offer healthy snacks and treats for an additional charge.
Please let us know of any special dietary needs in advance