It is time to pause and receive, it is time for Reiki. Join me for a calming and gentle Healing Journey through the Chakras
About this event
A Reiki healing journey focus to bring harmony and balance to body, mind and soul.
A guided meditation through The Chakra System that will leave you energised and grounded, in a peaceful state of mind.
A evening open to everyone, no need of experience or practice on Reiki or meditation.
A gathering for those who are seeking clarity harmony, for those who are open to receive The Gift of Reiki Healing and want to be in community with other likeminded souls.
What is Reiki?
The energy of Reiki is as old as time, it was brought into being by Japanese Dr. Usui in late 19th Century.
Reiki is a Universal Life Force Healing technique that support our own healing systems to work to their full potentials.
Reiki Healing will vitalise and balance you on all levels (emotions, mind, body & soul). A lack of harmony on any of these levels can be caused by a variety of everyday life experiences that eventually result on physical or mental symptoms.
Reiki Treatments can be strongly effective at:
Relieve Fatigue and physical pain on joints and muscles
Help to reduce insomnia & stress
Aim to empowering self through self-love/worth
Recovering after a difficult heartbreak or life challenges
Looking to gain clarity & inner straight while being in a cross-ways at life
Distant Reiki healing is highly relaxing, allows you to feel at ease and more open to release tension or emotion accumulated in the body.
To begin our Healing Journey, I will guide you through a calming breathing exercise. Then you just need to relax and let the Reiki Energy flow, while being cosy and warmth in the comfort of your home.
To end up our Healing Journey, I will guide you through a Charka Balancing guided meditation.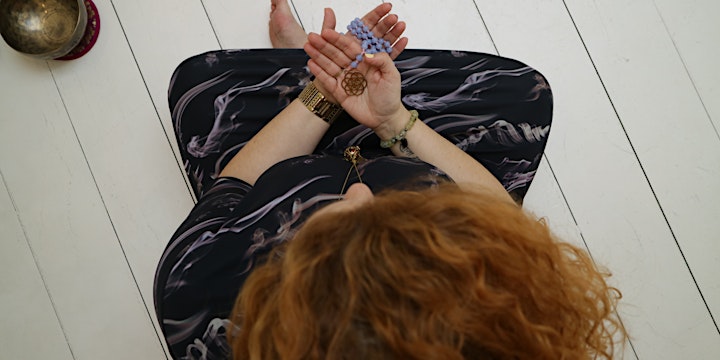 About Me...
Hello, my name is Maria Alfaro.
I am Usui Reiki Master/Teacher & Holy Fire Reiki II practitioner. I am also a Crystal & Sound Healer and Yin Yoga & Mindfulness teacher.
My living purpose is to dedicate my time and being to teach The Gift of Reiki-Ho, and guide those seeking clarity and harmony in their journey of self-healing through my holistic offerings.
𑁍 My three core values are to welcome you with kindness, accountability and warmth.
𑁍 My purpose as Master is to illuminate your path and guide you to become the Master of your own Self.
𑁍 My role as a Healer is simply to lead you home to your heart in a soft, nourishing and empathetic manner.
𑁍 My mission as a Yoga teacher is to guide you through movement back to your authentic self.
Feel welcome to contact me via email, maria.alfaro@saraswatisuniverse.com, via facebook or instagram. I would love to get to know you.
If you are curious to know more about my holistic healing offerings, you are welcome to check out my website.
Love & Reiki, Maria Alfaro.