Description
On April 16th at 2.57am the new moon will be in the corageus and fast paced Aries.
Mercury that has been retrograde for 6 weeks will go direct again and finally many communication issues can hopefully be resolved.

Being the first star sign of the zodiac Aries symbolizes initiation, new beginnings, new projects and directions in lives.
Ruled by Mars, Aries is also called the 'warrior energy'. It is well known to be the one able to live in the space of not knowing in life, having the attitude of suspending its own beliefs, opinions and judgement to experience how things could be from a different perspective.
At the same time of these two events a more significant shift will take place, Chiron, also called the wounded healer will enter Aries and stay in this sign for the next 8 years.
It means a deeper exploration and willingness to let go what has been held within ourselves for many years.
With a little introduction let me share what this workshop is about.
On the 28th when our gathering takes place, it's actually Scorpio full moon, as you can see it is a reach planetary situation to work with, whether these planets are in your chart or not there will be a positive influence on your path as well.
The Reiki group session will connect us all energetically creating a deep sense of healig, individually and as a collective.
An invitation is to give yourselves the opportunity to seat quietly on the 16th closest to the time of new moon and set an intention so that this new seed can evolve and grow in the next 28 days.
What to expect:
Gentle movement to warm up the body
Meditation to release old memories
Gong meditation
Group reiki
Goodbye
Read more about Chiron
Lessons & Blessings from Chiron, the Wounded Healer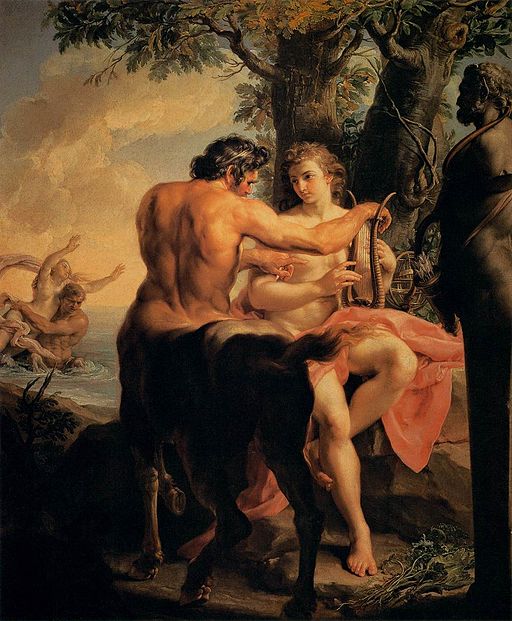 Chiron, known as the wounded healer in astrology or metaphysics, can show us why things happen to us in life.
In mythology, Chiron was the god of healing. Ironically, Chiron was the best of the centaurs (and immortal) but was wounded by Hercules with a poison arrow Chiron himself had taught Hercules to make.
Chiron, though he was the god of healing, could not heal himself. He was forced to live with incredible pain until he chose to give up his immortality (for Prometheus who eventually stole fire from the Gods and brought fire to mankind). The psychology of that story is delicious.
Ultimately, Chiron represents something we all carry in our subconscious mind. He is that which will kill us if we don't heal it—our deepest wounds, our fatal flaws.
In the solar system, Chiron is an asteroid/meteor that orbits between Saturn and Uranus. Again, it represents our deepest wounds that, when overcome, become our biggest strengths.
~Elephant Journal~