REIKI infused - Floating Sound Meditation - in hammocks
Shamanic Sound Journey using high frequency SOUND HEALING instruments floating weightlessly in your own individual hammock cocoon.
About this event
We would like to invite you to our Floating Shamanic Sound Therapy Support Group - in Northfleet/Gravesend, Kent.
On Sunday 1st August 4:00pm-6:00pm
PLEASE WRAP WARM AND BRING BLANKETS AND PILLOW.
We understand that times are hard and uncertain right now, and we are very grateful and pleased to be able to offer our sound journeys as support for those struggling with mental health issues, including - but not exclusive to - stress, worry, anxiety, panic, depression, overthinking, insomnia etc.
It is important for us to provide support for anyone struggling in these times and our sound therapy is available for anyone who feels any internal disharmony.
We are very grateful to have been given the go ahead to be here to offer you the time and space to relax your mind and body, let go, and switch off from the world ❤
Our hammocks are all fixed at over 2 metres apart and in line with government guidelines and social distancing rules.
We are also accepting a limited number of attendees to abide with government guidance on support groups, as stated on government website under the section below:
"𝐰𝐡𝐞𝐫𝐞 𝐚𝐧𝐝 𝐰𝐡𝐞n 𝐩𝐞𝐨𝐩𝐥𝐞 𝐜𝐚𝐧 𝐦𝐞𝐞𝐭 𝐢𝐧 𝐥𝐚𝐫𝐠𝐞𝐫 𝐠𝐫𝐨𝐮𝐩𝐬" it states that,
"𝐬𝐮𝐩𝐩𝐨𝐫𝐭 𝐠𝐫𝐨𝐮𝐩𝐬 𝐭𝐡𝐚𝐭 𝐡𝐚𝐯𝐞 𝐭𝐨 𝐛𝐞 𝐝𝐞𝐥𝐢𝐯𝐞𝐫𝐞𝐝 𝐢𝐧 𝐩𝐞𝐫𝐬𝐨𝐧 𝐜𝐚𝐧 𝐜𝐨𝐧𝐭𝐢𝐧𝐮𝐞 𝐰𝐢𝐭𝐡 𝐮𝐩 𝐭𝐨 𝟏𝟓 𝐩𝐚𝐫𝐭𝐢𝐜𝐢𝐩𝐚𝐧𝐭𝐬 𝐰𝐡𝐞𝐫𝐞 𝐟𝐨𝐫𝐦𝐚𝐥𝐥𝐲 𝐨𝐫𝐠𝐚𝐧𝐢𝐬𝐞𝐝 𝐭𝐨 𝐩𝐫𝐨𝐯𝐢𝐝𝐞 𝐦𝐮𝐭𝐮𝐚𝐥 𝐚𝐢𝐝, 𝐭𝐡𝐞𝐫𝐚𝐩𝐲 𝐨𝐫 𝐚𝐧𝐲 𝐨𝐭𝐡𝐞𝐫 𝐟𝐨𝐫𝐦 𝐨𝐟 𝐬𝐮𝐩𝐩𝐨𝐫𝐭."
All participants are spritzed with aqua De florida on arrival, which is not only powerful for clearing energy but also acts as an antibacterial.
**In purchasing tickets we trust that you are abiding by any restrictions in travelling to our venue**
You will be held in the comfort of your own anti-gravity hammock cocoon, and navigated into a Reiki infused deep Meditation, using crystal singing bowls, Shamanic drums, astrology attuned Gongs and other high frequency instruments, such as the Rav drum, Native American Flute and Didgeridoo.
**If for any reason you may not be comfortable in one of our floating hammocks, please contact us for other arrangements**
No 2 of our Sound journeys are ever the same, we like to keep them varied and unique with our selection of different instruments and work with the energies around each Full moon and current happenings in the physical and energetic world.
Since ancient times sound has been used as a form of deep healing, mind balance and spiritual elevation.
In fact, it has since been exposed that the pyramids of Giza are actually harmonic resonance antennas, likely used to put the Pharaoh's into a deep meditative trance so that they could propel their consciousness out into the cosmos.
Sound, in its very essence, is pure and unapologetic. It's vibrational resonance enables those who bathe in its element to fall into alignment with it. Using specific high frequency tones, cells are recalibrated on both a mental, physical and an energetic level.
What's more is that you have the option to float in an anti-gravity hammock as you weightlessly allow the sound to envelop you completely.
Please bring with you a pillow and some blankets to keep yourself warm and cosy.
**PLEASE NOTE** that our studio can become quite cold moving into the winter months - so we advise to wrap up extra warm and bring extra blankets if possible**
And please come with an open heart and possibly a Full moon intention (something you intentionally would like to release or manifest)
We also like to incorporate certain smells (such as incense and oils) to enhance your Sound journey experience.. So please be aware of this before booking if you are sensitive to smells, or please let us know on arrival so we can keep this in mind ♥
After any Sound Healing, our aftercare is recommended as your cells will have been 'reset' and re-harmonised with the high frequency sounds that you will have experienced.
We advise that you drink plenty of water, nourish yourself with healthy/plain food and please try to avoid the following:
· Negativity or negative people and/or negative conversations
· Low frequency TV shows and or violent/aggressive films
· Engaging in gossip or drama
· Alcohol or substance abuse
· Unhealthy/Junk food
Basically anything that you know is bad for your or causes you to FEEL bad in any way.
Look after yourself and do the things that make you smile and happy!
We really look forward to welcoming you!
All our LOVE,
The Spirit Shift Soul
♥
REFUNDS - **Please note, that due to such high demand we no longer arrange refunds or exchanges, but where possible we encourage reselling or gifting to friends and family, or please feel free to share on our Facebook page to see if anyone from the spiritshift family might be interested**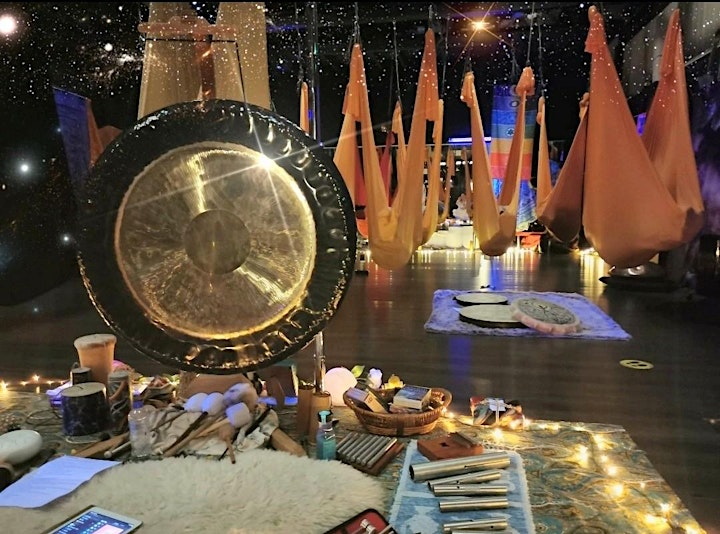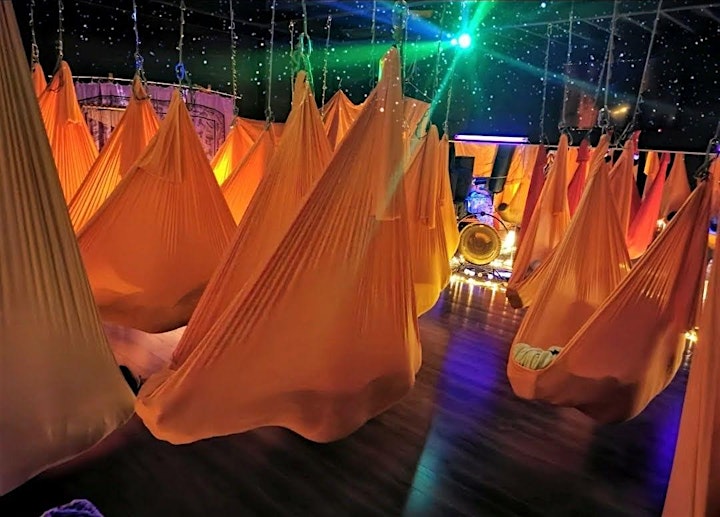 Organiser of REIKI infused - Floating Sound Meditation - in hammocks
Spirit Shift is dedicated to spreading Love and Healing on planet Earth.
Tai is Spirit Shifts Medicine mama who is a Kundalini Yoga instructor, Reiki master teacher, Sound healer, Energy Alchemist, Clinical Hypnotherapist, NLP Practitioner, Spiritual Councillor/Life Coach and Meditation Guide with a calling into urban Shamanism with over 10years experience.
Better known for her blog "WonderFull Wombman" (@wonderfullwombman) where she shares articles to encourage conscious reflection and inner awareness for personal growth and spiritual elevation
She is passionate about assisting and guiding others along their journey of inner healing, holding peaceful heart filled spaces to inspire deep healing experiences, and encourage others to Align with the Divine.
She is also passionate about creating resourceful, ethical healing tools which she offers on Etsy (SpiritShift).
Items include handmade smudge sticks, crystal pendants and shamanic Chakapa rattles.
Attendees can expect a love filled, sacred healing experience at any workshop, class or event facilitated by SpiritShift - and we look forward to connecting with you and welcoming you as part of the Spirit Shift Soul Tribe.
xXx