Reiki Infused Gong Bath with Eva & Boshka 25.09
About this event
Monday 25th October
19:00 - 20:30
@ ookushana Workshop, Chapel Allerton
Join Boshka and Eva on an energetic and vibrational journey to deep relaxation.
We'll be using sound meditation, vibration and energy healing to nourish your body and soul for 90 minutes of heavenly self care.
You will be invited to practice breathwork and fully let go in order to journey and reconnect to whatever lies beneath your habitual patterns. You will experience the healing vibrations of the gong accompanied by various instruments throughout the session, which will hopefully feel you feeling relaxed and restored.
This workshop is for anyone who wants to give their body deep rest and nourishment. It's ideal for anyone who wants to recalibrate and for those looking to get a taste of Reiki without booking in for a full treatment.
Following an explanation of what to expect and an opportunity to ask any questions, Boshka will guide you through a sound journey while Eva channels Reiki energy to support your body's natural ability to rest, repair and regenerate.
Reiki is a Japanese healing practice which uses both hands on and hands off techniques to channel life force energy which helps to balance any instability within the body's energy field. By nature, Reiki can do no harm and is beneficial for a whole host of health complaints including stress and anxiety, insomnia, high blood pressure, pain relief, pregnancy and promoting positive mental state.
Energy Exchange
£30
Booking
Here via Eventbrite
(OR email to pay directly and avoid fees)
Please Note:
There is limited space for this in-person offering at ookushana workshop
If you have any queries at all, please email hello@ookushana.com
With all our love,
The Tribe @ ookushana Healing School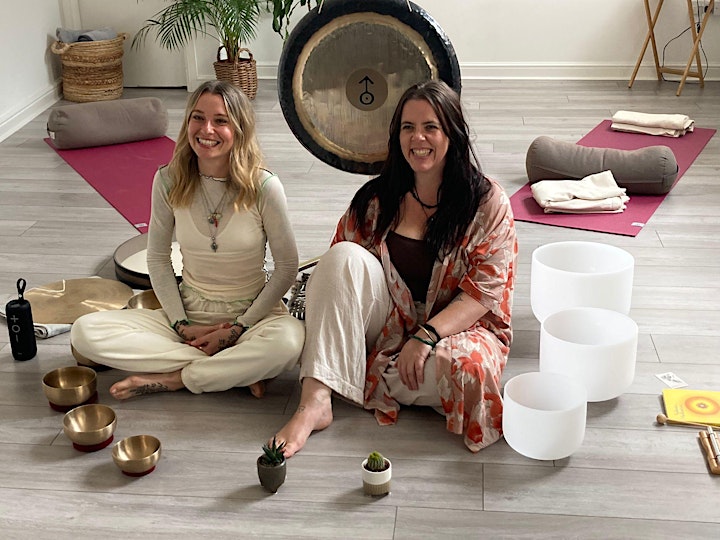 To keep up to date with new events follow:
Boshka's Instagram page @soundofpines
& Eva's magic can be found at @moon_hive_healing
Organiser of Reiki Infused Gong Bath with Eva & Boshka
Our raw and quirky workshop is situated in the heart of Chapel Allerton, and is home to a variety of holistic treatments, events, workshops, and classes - including Reiki, Soul Medicine, Breathwork, Yoga, Naturopathic Nutrition, and Ceremonial Circles.
ookushana School of Reiki offers training from Level 1 to Master Teacher level, both in groups and one-to-one. Our training offers a personalised approach to aid spiritual growth.