About this event
Sound Of Storm and The School Of Mindful Healing come together for a relaxing event, consisting of Reiki and Sound Therapy using Himalayan Singing Bowls. This event will allow you to retune your frequency and connect with your higher self, allowing you to cultivate your inner calm.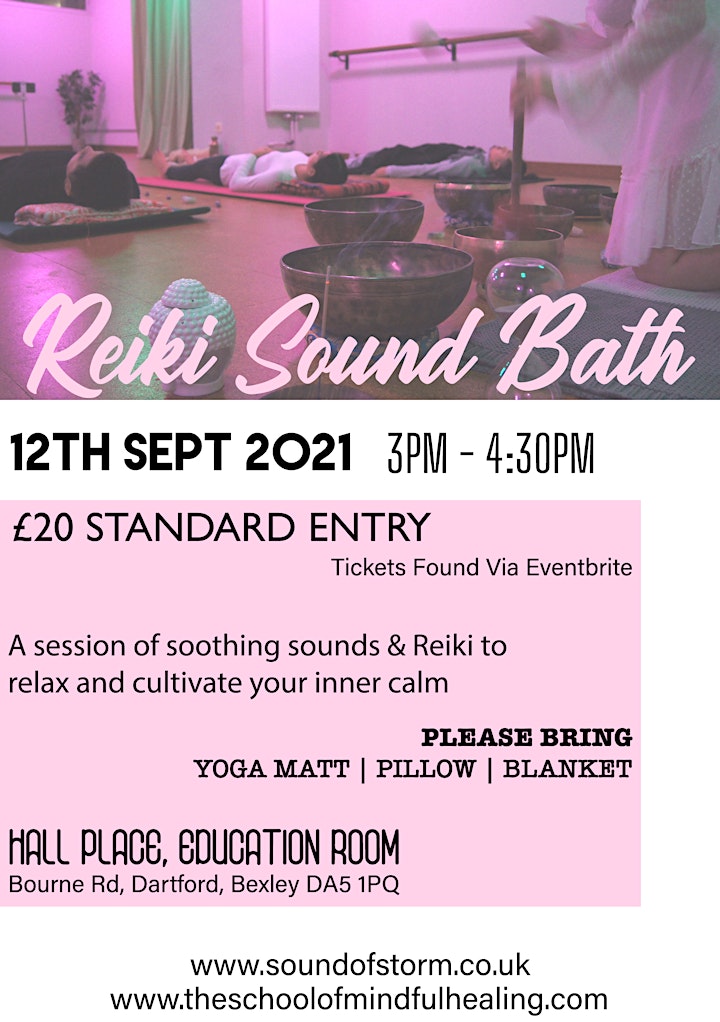 Organiser of Reiki Sound Bath
Hi there, I'm Storm, a qualified Sound Therapist in Levels 1 and 2.
Being a musical soul since a little girl, I decided to look at ways how sound can help the mind & body. I then qualified as a sound therapist by the Sound Energy Medicine Practitioners Association. I fell in love with the Himalayan Singing Bowls. They have transformed my well-being, as well as healed my own Polycystic Ovary Syndrome.
I have made it my mission, to help others relax and cultivate their inner calm. Allowing you to tap into your own self-healing abilities.
Your journey begins from within. Are you ready to join me?