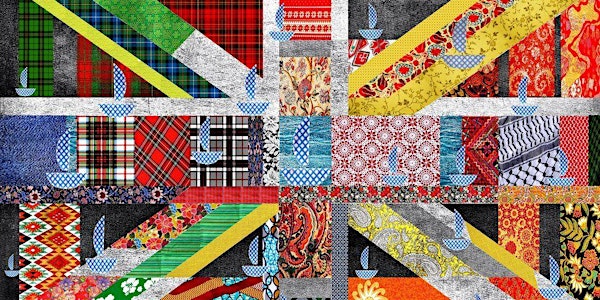 Reimagining Britain: Curating, Performing, Publishing, Reading
Event Information
Location
Graduate Centre
Queen Mary University of London
Mile End Road
London
E1 4NS
United Kingdom
Description
This one-day symposium will host a series of discussions about the current climate for artistic and cultural production in Britain. The four thematic strands are on English literature (in particular school and university curricula design), publishing, curating and performing. The event brings together experts and practitioners who will share their experience of how these areas of the arts may or may not be changing, especially given ongoing agendas around inclusivity, diversity and 'decolonising'.
Speakers include: Aditi Anand, Charlie Brinkhurst-Cuff, Sanjit Chudha, Elizabeth Cooper, Corinne Fowler, Rachael Gilmour, Nadia Yahya Hafedh, Keith Jarrett, Anthony Joseph, Danuta Kean, Madhu Krishnan, Malachi McIntosh, Rachael Minott and Jeremy Poynting.
The event is part of Wasafiri magazine's celebration of its 100th issue and 35th anniversary. Funded by the Arts Council, Wasafiri is a leading magazine of International Contemporary Writing. It emerged out of ATCAL, the Association for the Teaching of Caribbean, African, Asian and Associated Literatures, a pressure group set up in the 1980s with a mission to open up the school and university curriculum. Through the range and breadth of writers published, themed special issues, and a dedicated focus on contemporary and international writing, the magazine continues its mission to bring this work to wider public attention.
On 9 November, Wasafiri will continue its birthday celebrations at the British Library with a festival of literature and writing, 'An Island Full of Voices'. Further details can be found here.
Date and time
Location
Graduate Centre
Queen Mary University of London
Mile End Road
London
E1 4NS
United Kingdom