Join other local creative freelancers for discussion, connection and inspiration
About this event
What's the future of freelancing? After a challenging year for the creative industries, HWFI Creative Enterprise Zone, Echo and Women of the Wick are excited to invite you to reimagine the future of creative freelance work together.
Join a panel discussion with local creatives on how to build a sustainable freelance career, and stick around for a drink, chat and networking afterwards. (It's okay if you are feeling rusty—so are we!)
The panel will be hosted by Sara Kärpänen, the founder of Women of the Wick community and consultancy championing marginalised voices and tackling inequality in the creative industry.
Our panel guests will bring diverse viewpoints from their experiences working as freelancers and creating new ways to work, collaborate and thrive.
-----
Our panelists:
Natalya Moosa - Artist, DJ, Activist and Founder of The Organic Afro helping Black people embrace their natural hair and natural selves
Emily Hana - Visual Artist and Printmaker with a residency at Hackney Wick Underground
Simone Lezzi - Photographer, Director at Camera Work and Cre8 Studio in Hackney Wick
Adelaide Lumor - DJ, Cultural Curator, Director at BORN N BREAD and Community Manager at the Good Growth Hub
-----
The event is hosted by Echo, a community of people and businesses who help each other by sharing time and skills.
We'll also be introducing Echo's new Wick Freelancers programme - a 3 month journey to help you strengthen your freelance career through the power of collaboration and peer support. The programme is funded by the Mayor of London as part of the HWFI Creative Enterprise Zone.
-----
All the practical details...
Where: Grow, Hackney
When: Thursday 12th August 2021
What time: The panel discussion will take place 5 - 6pm, and feel free to stay afterwards for a drink, chat and Grow's legendary Thursday evening jazz.
Every Thursday, Grow's house jazz band Stratos, led by the Mercury Prize nominated Rio Kai, play on the terrace.
Grow's jazz night costs £5, so you can pay directly after the panel discussion if you'd like to stick around and enjoy the music, and get a free drink from Echo to accompany it!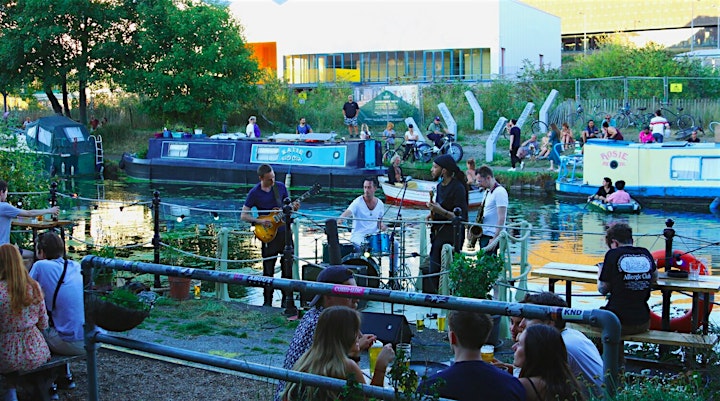 Tickets to this event are free, but space is limited so please make sure you book your place in advance. We'll be working hard to make sure the event is Covid-safe and there's space for everyone to participate safely.
If you'd prefer not to attend in person, we will be broadcasting the panel discussion on Instagram Live.

Co-organised and hosted by Echo, Women of the Wick and Grow, and supported by HWFI Creative Enterprise Zone.
Organiser of Reimagining Creative Work: Thriving as a Freelancer Post-Pandemic