Description
A one-day workshop to establish clear purpose for the manager's role in an Agile transformation, to learn practical ways to support and nurture the effort, and thus to increase the likelihood of organisational-wide success.
Why This Class?
Directors and mid-level managers are increasingly being asked to support, and even guide Agile transformations. At the same time, Scrum—the major Agile framework being adopted by transforming organisations—specifies no manager role, and offers no guide for what a manager will do in this new paradigm.
It is true that traditional management is at odds with the Agile concept of self-managed teams, yet there is most certainly a place for effective guidance, mentoring and motivation to help individuals and teams rise to the Agile challenge. This new style of management shifts the focus from managing people to managing environments, and from managing workload to managing outcome.
Many managers have already embarked on this change and are seeking guidance to improve, others are just starting out. Reimagining Management will meet you where you are on your journey, and help you move on to the next stage, as determined by your context.
Who this class is for
Managers and directors who have direct responsibility for the performance and output of engineers, testers, designers, and other groups involved in envisioning, creating and delivering products.
Prerequisites
Familiarity with the Agile Manifesto or the Scrum Guide

A willingness to explore new ideas
Workshop focus
This workshop does not offer out-of-the-box solutions, but rather thinking tools and practices for effective leadership, adapted to the specific needs of the participants. The key focus will be on these four areas:
Listening (over telling)

Release (over control)

Service (over command)

Outcome (over output)
Learning outcomes
By participating in this workshop, you will learn to:
Foster a healthy environment to motivate individuals and improve performance

Nurture cross-functional teams to greatness

Remove impediments to performance

Build collaboration

Trust to the collective wisdom of teams

Know when to step in and when to hold back

Spend more time in creative thinking, and less time being busy
What you will receive
Electronic copy of all course materials.

Tasty lunch, teas, coffees and water throughout the day.

8 Category B Scrum Alliance Education Units (SEUs) towards Certified Scrum Professional (CSP). Learn more about the CSP certification, please see here.

Membership to the Adventures with Agile community and access to the best agile and lean meetups in London to help you on your agile journey for continuous improvement.
About the trainer
Tobias Mayer has spent the past twelve years guiding large and small organisations towards more effective ways of working using the Scrum framework and the Agile principles. He was among the first twenty-five people worldwide trained to teach and certify ScrumMasters, and has worked with and learnt from some of the best minds in the Agile world. Tobias is the author of The People's Scrum, and blogs regularly on Business Craftsmanship.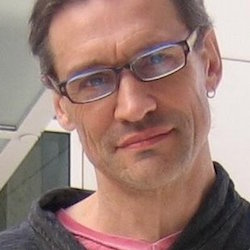 Scrum Alliance Endorsed Group
You will be eligible for 8 SEU points from the Scrum Alliance by taking this course.

Refund Policy
Please read our full terms and conditions.