Refund policy
Contact the organiser to request a refund.
Eventbrite's fee is nonrefundable.
Artist Sutapa Biswas will explore the wider contexts and the decolonial politics in her acclaimed film Lumen
About this event
Sutapa Biswas' art is underpinned by an interest in colonial histories and how this relates to gender, race and class. She aims to reinstate South Asian hidden histories, exposing the systems that have silenced the female voice and highlighting the truths and consequences of colonialism.
At this online event, Biswas will discuss her acclaimed new film, Lumen, with feminist art historian Griselda Pollock – addressing themes of motherhood, migration, loss, time, and place in relation to personal narratives. The conversation will explore the feminist art context and the decolonial politics that Biswas began shaping during her time in Leeds in the 1980s, and provide insight into how Biswas' art practice connects revelations around colonial histories and their continued personal impact on the everyday life of individuals.
This event will be hosted by Janna Graham. There will be a question-and-answer session at the end of the conversation for public questions.
The event will end with a question and answer session with attendees. Have a question you'd like us to cover? Email learning@autograph-abp.co.uk in advance with 'Reinserting Herstories' in the subject line by 25 May, and we'll do our best to answer as many as we can on the day.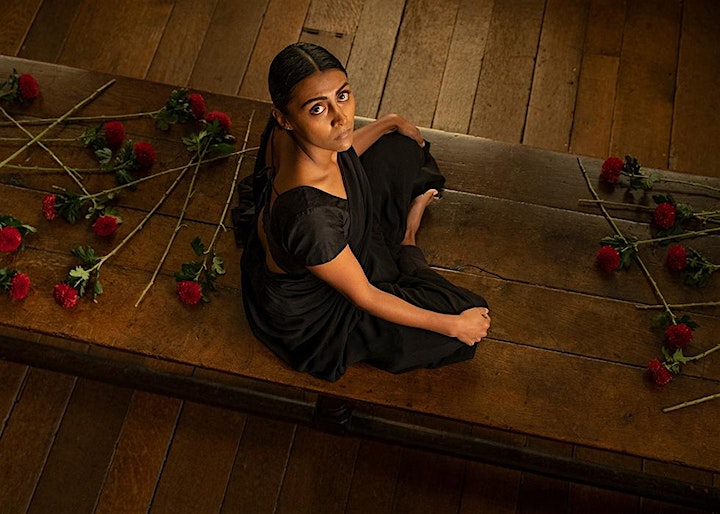 Sutapa Biswas: Lumen
Free exhibition at Autograph, London until 4 June 2022
Where history has often marginalised the female voice, Sutapa Biswas's newly-commissioned film Lumen reinstates it, not just as mainstay of family and home but as avatar of social conscience.
Sutapa Biswas
is a conceptual artist who works across a range of disciplines including painting, drawing, film, video, and photography. Born in India and educated in the UK since the age of four, Biswas graduated with a BA in Fine Art with Art History from LeedsUniversity in 1985.
She completed a postgraduate degree at the Slade School of Art in 1990 and was a research student at the Royal College of Art (1996-98). Her art visually striking art works draw from a range of sources including art history, literature, and film. With a 'poet's gift for contemplative echoes and metaphors' as the art critic Laura Cummings writes, her works through its layered juxtapositions tell unsettling truths, addressing the complex, interconnected legacies of colonial histories and the continued impact on everyday life.
Biswas's works have been exhibited in galleries and museums widely, including at Tate Modern, Tate Britain, Tate Liverpool, Neuberger Museum (New York), Art Gallery of Ontario (Toronto), Iniva (UK), the ICA and Whitechapel Gallery (London). In 2021-2022 Biswas held two major companion solo exhibitions at BALTIC Centre for Contemporary Art, Gateshead and at Kettle's Yard, Cambridge University, UK. Her works are held in numerous public and private collections including TATE Collections, the Government Art Collection (UK), Arts Council England, Sheffield Museums and Galleries, and Arts Council England. Biswas was a nominee of the European Photography Award (1992).
She is a recipient of the Yale Center for British Art Visiting Scholars Award 2019-20 (Yale University), and the Art Fund Award 2019 in support of her ambitious new film Lumen co-commissioned by FVU (London), Bristol Museum & Art Gallery, Kettle's Yard, BALTIC and additionally supported by Autograph and Arts Council England.
Griselda Pollock
Griselda Pollock is a social and feminist historian of art who has been credited with helping to establish feminist art history as an academic field in the 1970s. For more than 40 years she has challenged art history's white patriarchal structure through feminist, social, queer, and postcolonial interventions in the histories of art, cultural studies, while also writing on film, contemporary art and trauma studies in the visual arts.
She has taught in several universities and is currently Professor emerita of Social and Critical Histories of Art at the University of Leeds. She founded the Centre for Cultural Analysis, Theory and History—a transdisciplinary project that examines art and cultural histories through the lens of class, gender, sexuality, postcolonial critique, and queer theory. In 2020, she was awarded the Holberg Prize for 50 years of contribution to feminism and art's histories.
Janna Graham
works at the intersection of radical research, institutional analysis, and spatial politics. A key figure in what has been termed 'the educational turn' in curating, she has developed exhibitions, residencies, research, and writing addressing struggles around migration, gentrification, education, anti-racism and indigeneity. She worked at Serpentine Galleries from 2018-13, where she was initiator and curator - with Amal Khalaf and Sally Tallant - of the Centre For Possible Studies, an offsite curatorial and urban study programme including artistic residencies and community-led research projects in London's Edgware Road neighbourhood. Graham's publications include On the Edgware Road, (ed, 2011) and Art + Care: A Future (ed, 2013), Studies on a Road, (2016) and more recently - with Gargi Battacharrya, Kirsten Forkert, and Federico Olivera - How Conflict and Media Make Migrants (MUP, 2021).
She has held positions at institutions such as Whitechapel, Serpentine Galleries (London), the Art Gallery of Ontario (Toronto), Nottingham Contemporary (Nottingham) and developed g projects for Plymouth Arts Centre, Project Arts Centre (Dublin) Vanabbemusum (Netherlands), the New Museum (New York) and documenta (Kassel). Graham is a member of international sound and political organising collective Ultra-red, a founding member of the Deptford People's Heritage Museum, and currently runs the BA in Curating at Goldsmiths, University of London.
Accessibility at this event
Closed captioning will be enabled at this zoom event. During the event, click the closed caption icon to start captions and view the live transcript.
Lumen (2021), by Sutapa Biswas is co-commissioned by Film and Video Umbrella, Bristol Museum & Art Gallery, Kettle's Yard, University of Cambridge and BALTIC Centre for Contemporary Art with Art Fund support through the Moving Image Fund for Museums. The commission has been additionally supported by Autograph. The exhibition is also supported by Arts Council England and the Garfield Weston Foundation