Description
Motion Proposed
Reinstating matriarchy is key to social progress and repairing the African family?
Argument
Though we all hail from "Mama Africa," with regards to respecting our women, black society seems to have lost its way. Popular black culture consistently denigrates women and black men consistently leave them lonely: struggling to raise families alone- it needs to be asked: what happened to the black family? It's commonly stated that black societies were matriarchal headed by strong powerful women who ran empires and families with might and grace, if this is true patriarchy hasn't done them any justice. Now black women are in the lowest echelons of society, suffering from sexism and racism, and branded as only good for the "the struggle" in a sort of perverse quasi-patriarchal structure.
This debate will delve into what will be of the African family in the 21st century and beyond. Our esteemed panel will investigate how to reverse the alarming statistic that 48% of Caribbean and 36% of African families are one parent households. Join us to discuss solutions for repairing the dysfunctional black family. Why? because family is the bedrock of society, whose dysfunction leads to social breakdown. Change of some kind is needed, or one can easily prophecy the continued destruction of the black community in Britain.
Speaking for the Motion
Brother Hru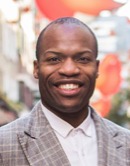 Hru is a hugely successful entrepreneur and author committed to the intellectual, cultural and financial progress of the African family. Emerging from a financial background, Hru has utilised his business acumen to inspire black people to revive the culture of their ancestors to solve modern problems. His website Afromindset applies an educative approach to creating a sustainable system of black growth in a holistic sense. Hru has created a number of courses to eliminate prolific problems in black society, and his literary contributions to the global diaspora cannot be downplayed. Hru is stanch defender of the African family, and reverence for the Black Woman. He is unevquicical in declaring the Black Woman as God, and will combine some incredible research panning decades to tell us why he believes this to be true. Hru is fluent in seven languages.
afromindset.com
Toyin Agbetu
Toyin is an African social rights activist in the truest sense of the word. In 2000 he founded Ligali, a Pan-African human rights organisation that challenges the misrepresentation of African people, culture and history in the British media. Since the 1980s progressive media has been a vital tool for Agbetu, who has successfully created two record labels, produced several chart hits and had immense success as a guerrilla filmmaker. His 2014 documentary "Beauty is" draws upon his philosophical, political and spiritual background to examine the plural paradigms of beauty in the black community. Agbetu has authored a number of reports, including Addressing Maafa denial and slavery apologists that investigate key Pan-African issues. He continues to educate the community in his weekly contributions to the New Nation newspaper and has authored three books. Agbetu continuously demonstrates his unwavering support for African woman and activism. The most notorious of his campaigns was his 2007 one man protest at Westminster Abbey against the state for their inability to atone for the Maafa.
ligali.org
T: @ligaliorg
Speaking against the Motion
Nefertiti Ife
Neferatiti is a Therapeutic Counsellor who combines her academic knowledge with psychic ability. Ife holds both a Bachelors of Social Science degree in Social work and a Sociology Degree. Over the last 9 years she has proven her psychic gifts are as distinguished as her intellect. In her novel approach to therapy her psychic channelling abilities enables Ife to connect with beings from the ethereal world through meditation. These communications led to the publication of her first book, 'Conversations with the Blackman's God' and a range of channelled meditation CD's. She has created a unique deck of Transformation 44 Cards which she utilises alongside her spiritual guidance and connections to offer a deep approach to holistic healing. Ife holds healing workshops to cure physical and psychological ailments and help individuals release their inner potential. Her latest workshop "Love-A-Lution" aims to raise the community vibration on to core issue of love. The self love and racial love we're all desperately seeking.
Maeve Crawford
Maeve Crawford is a Relationship Healer and attraction coach. Described as a "guardian angel" by her clients, Crawford utilises her gifts to help clients understand the power of love. Her ethos is built around self-appreciation, acceptance and values to ensure individuals connect to themselves and the divine before connecting with their soulmate. Crawford's client-centred community outreach provides essential grassroots counselling to individuals struggling in their love lives. She offers both one to one love healing and workshops. In her role as a relationship healer Crawford has tailor-made a number of programmes, such as "Become Your Own Soul Mate." Her latest programme "Dating by Divine Design" offers five modules that assist individuals in attracting their beloved. She has co-authored three books: Is That What love Is? – True Stories from Women Around the World; Tears to Triumph – Stories to Transform Your Life Today, Pebbles in the Pond – Transforming the World One Person at a Time. Maeve is unwavered in her postion that "paternitry" – the all encompassing power of the masculine and feminine energy in all of us working in harmony.
maevecrawford.com
Chair
Claire Clottey
Queen of conversation Claire Clottey is a conscious commentator in the world of media and events. Working from her vision to inform, educate and inspire, Clottey authentically blends her interests in socio-political development and broadcasting. Her refreshingly opinionated broadcasting style has granted her immense success in radio, online and television presentation. Clottey presents current affairs talk show The Conversation on Bang Radio 103.6FM. She also lends her exceptional communication skills to producing regular online content for Jump Off TV UK debates, Ghanaian State of Mind and hosts So He Says produced by multi-award winning web series producers 'Brothers With No Game. Claire has hosted national and international events including the opening of the Black Film Makers International Film Festival, Natural Hair Week UK and the GUBA Awards. Clottey is an experienced youth and community work in which she actively advocates for the needs of young people, women and Afro-Caribbean communities in London.
T: @ClaireClottey
This is a debate hosted by The Centre of Pan African Thought held at the iconic Swedenborg Hall. Join us for an evening of intellectual debate and networking.