Description
Leading organizations have embraced a new operating model that creates more value than it captures.

Join a group of business leaders, entrepreneurs, and innovators as we look at reinventing the future of work.


Get engrossed in the debate as we explore new ways of organizing, equitable value distribution, automation, post-work, social innovation and much more. Innovators from Native Shoes, Hollyhock, Axiom Zen, and Colony will share their opinions alongside leading thinkers.
Join Social Fabric for our 11th edition of the Future of Work as we gather together to help shape the future.


FORMAT
Each speaker will provide a brief synopsis of the work they do and a single provocation. In small groups, we'll connect with each other around the topics and themes of interest. Our speakers will draw out stories and build a cohesive point of view which will be presented to all. We'll then open it up for a general Q&A. Refreshments will be served on the night to keep our brains and spirits fuelled.
SPEAKERS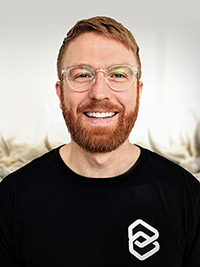 As Founder and CEO of Briteweb, a social impact consultancy, Steve's focus is on building the world's most flexible, engaged and efficient company. He works at the intersection of social impact, culture, and technology and is an expert in exponential organizations, remote and distributed teams and workforce wellness and performance. Steve consults with impact leaders to reimagine their organizational strategies, systems, and company cultures in order to build healthy teams that effectively scale at in today's information economy.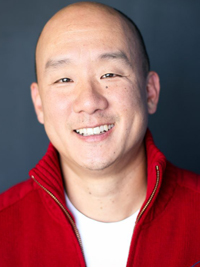 Rocky is an evangelist on the future of work and a relentless promoter of the BC technology ecosystem. He believes that technology, a sharing economy, and the connected generation are dramatically changing the way companies attract and engage their people. With a decade of corporate enterprise experience and years of working with startups, Rocky helps organizations thrive in the workplace. Rocky is the VP of Community at the BC Tech Association, co-founder of Starfish.com and Now Innovations, and a leading people and culture consultant.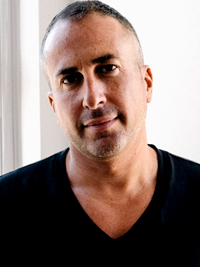 Everywhere he looks, Jonas Altman sees a change in the way we work. He believes that work is becoming much more fluid and fulfilling. Jonas is an innovation designer, a partner at award-winning innovation firm Social Fabric, and contributor to The Guardian, Quartz, and Inc.com. He's an adjunct professor innovation and entrepreneurship at UBC Sauder School of Business, international speaker and is penning his second book all about meaningful work.
SPACE

REFRESHMENTS WILL BE PROVIDED
LIMITED SPACES FOR THIS EVENT - book early
(WeWork members get in touch directly)
SPONSOR

Briteweb is a social impact consultancy that delivers strategy, design, and digital to amplify the impact of non-profits, foundations, and social enterprises.