Event Information
Refund policy
Refunds up to 1 day before event
Eventbrite's fee is nonrefundable.
Relational Depth in Counselling and Psychotherapy: Connection and Re-Connection at a Time of Social Distancing Workshop with Mick Cooper
About this event
What does it mean to connect to others in an in-depth way in therapy, and what is its impact?
Research shows that relational depth with clients is associated with improved therapeutic outcomes. At a time of social disconnection, fragmentation, and fear, those connections may be more important than ever.
This workshop will give participants an opportunity to explore their experiences of relational depth and how it feels to meet others at this level of intensity and intimacy: in both their therapeutic practice and everyday life. The workshop will look at the impact of, and psychological processes behind, relational disconnection, and the mechanisms by which relational depth can have a positive effect.
The second part of the workshop will focus on means by which we can deepen our relating with clients; and we will focus on both face-to-face work and online/telephone counselling. Recent research shows that relational depth can be reached in online therapy, and we will explore the factors that can facilitate, and inhibit, the experience of relational depth in this particular modality.
Participation in the workshop is on a self-selected fee basis, and a self-completion CPD certificate will be available for participants. Our one 'ask' is that participants commit to attending for the full day (10.00-16.00, see schedule below) so that we have a consistent community of participants throughout the day.
Participation in the workshop will be via the online platform Zoom. Please ensure that you have tested use of this platform prior to the event, so that technological problems are minimised on the day.
Once you complete your registration you will receive an email with the link to a Zoom online meeting room.
The workshop will consist of theoretical input, self-reflection exercises, and whole group discussions. All formats will be hosted via Zoom, and procedures for participating in the different formats will be explained on the day (they're very straightforward). We ask all participants to commit to maintaining strict confidentiality: not disclosing something that has been shared by another participant outside of the workshop.
Participants in this workshop should be counsellors, psychotherapists, counselling/clinical psychologists, or other mental health professionals – either qualified or on an established training course. Practitioners from outside of the UK are very welcome to attend, but you should be fluent in English to get the most from the day.
This workshop will be recorded and you can use the ticket function to pre-purchase the recording before the event. This will be useful for colleagues who are not able to attend the event live and also for those who attend the event live and want to watch it again.
To support practitioners in this time of extraordinary circumstances we are offering access to this group for a self-select fee.
LEARNING OUTCOMES
By the end of this workshop, participants will be able to:
Understand the nature of relational depth
Articulate their own experiences of in-depth relating
Understand the latest research findings on the nature, impact, and prevalence of relational depth in therapy
Recognise means of deepening levels of relating with clients, both face-to-face and online
Recognise their own 'chronic strategies of disconnection' and other barriers to relational depth
SCHEDULE
10.00-11.30: Experiencing relational depth -- in and out of therapy
11.30-12.00: BREAK
12.00-13.00: Disconnection and distress
13.00-14.00: LUNCH (not provided!)
14.00-14.50: Facilitating relational depth: recognising our 'chronic strategies of disconnection'
14.50-15.05: BREAK
15.05-16.00: Facilitating relational depth: learning from our clients
16.00-17.00: Process Group
The process group at the end of the day will be a place to find support for anything personal that has arisen throughout the day and that still needs attention.
If for any reason you are not able to attend please cancel your free ticket on eventbrite so that we are able to offer that place to any individuals on a waiting list.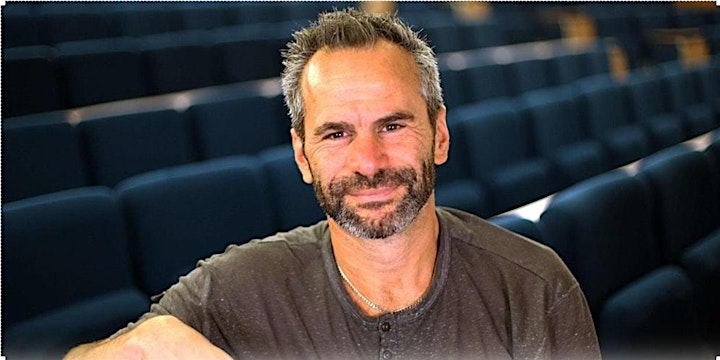 Mick Cooper
Mick Cooper is an internationally recognised author, trainer, and consultant in the field of humanistic, existential, and pluralistic therapies. He is a Chartered Psychologist, and Professor of Counselling Psychology at the University of Roehampton.
Mick has facilitated workshops and lectures around the world, including New Zealand, Lithuania, and Florida.
Mick's books include Existential Therapies (Sage, 2017), Working at Relational Depth in Counselling and Psychotherapy (Sage, 2018), and The Handbook of Person-Centred Psychotherapy and Counselling (Palgrave, 2013).
His latest work is Integrating Counselling and Psychotherapy: Directionality, Synergy, and Social Change (Sage, 2019).
Mick's principal areas of research have been in shared decision-making/personalising therapy, and counselling for young people in schools.
In 2014, Mick received the Carmi Harari Mid-Career Award from Division 32 of the American Psychological Association. He is a Fellow of the British Association for Counselling and Psychotherapy and the Academy of Social Sciences.
Mick interviewed in 2011 on relational depth by John Wilson
Date and time
Location
Refund policy
Refunds up to 1 day before event
Eventbrite's fee is nonrefundable.
Organiser of Relational Depth in Counselling and Psychotherapy - Mick Cooper
Sandra and John are a sibling team who are proud to be serving the helping professions for more than 10 years with online interactive learning. The workshop programme is being offered alongside the Onlinevents CPD Library which we believe is the world's largest online library of video and audio learning, with instant certification for the helping professions including counsellors, coaches, teachers, supervisors and nurses.
100% Learning Guarantee
Our number one priority at onlinevents is your learning. Which means we stand by our learning experiences 100%, no matter what, no holds barred, no ifs, no buts.