About this Event
Are you sick and tired of arguing?
Do you often feel misunderstood?
Do you want to experience more love, intimacy, peace and understanding in your relationships?
Join us for for what promises to be an entertaining evening over delicious food and drink. Come and learn how to experience a "stress-free" relationship filled with more joy, more love, intimacy and understanding with your mate. Learn how to stay in love whilst repairing and restoring your relationship with your mate.
Your host for the evening is Mr Carl Lewis who will be interviewing Life Mastery Strategist, Miss Sandra G. M. Jarvis, aka The PepTALKs Coach who will give relationships tips and strategies on how to better understand and build more rapport in your relationships and how to keep them fresh, exciting and harmonious.
At this funbased, interactive social event, attendees will participate in
- Relationships 101 Masterclass
- Release The Tension Activities
- Q & A session where you too have a chance to have your own questions answered
- Networking
- Poetry
- Entertainment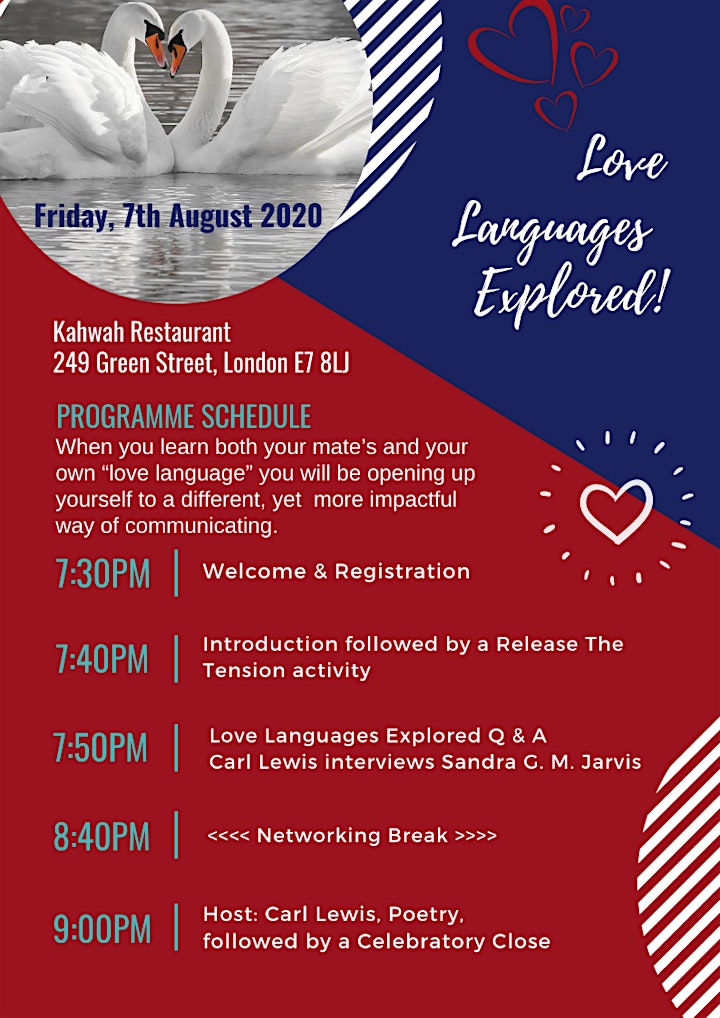 Special Instructions . . .
This is a live event!
We only have 15 allocated spaces and will have the venue arranged in accordance with Covid19 Restaurant guidelines.
We therefore need to know confirmed numbers in advance. Please book your tickets ASAP as tickets will be supplied on a "first-come-first-served" basis.