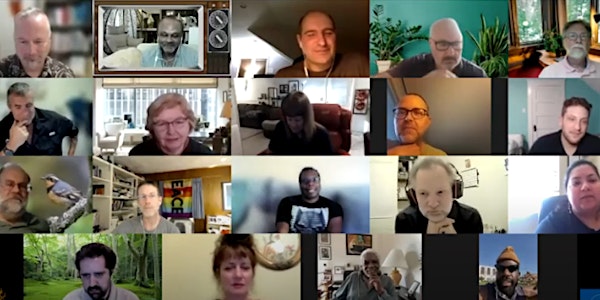 Relationships: Work, Family & Friends for Highly Sensitive People. Join Us!
Sales Have Ended
Ticket sales have ended
Unfortunately, sales have ended for this event - please go to https://www.eventbrite.co.uk/o/highly-sensitive-thrivers-38613756373 and subscribe, so that you can be notified of other upcoming events! See you at the next one :-)
Building & Developing Work, Family & Friend Relationships for Highly Sensitive People. Strategies, Boundaries, Values, Integrity & Empathy.
About this event
Highly sensitive people - relationships are key to your happiness, well-being and work/life balance!
Elaine Aron coined the term "Highly Sensitive People" in her original best-selling book "The Highly Sensitive Person". It's estimated that around 20% of the world's population has this neuro-divergent trait. For HSP's especially, relationships are key to a healthy, balanced, work / life structure.
Are you a highly sensitive person looking to improve your personal and professional relationships with others?
Do you have a work colleague, friend or family member who is highly sensitive?
This workshop is for you!
We explore (with your help - this is part workshop / part discussion) common challenges, pitfalls and techniques for dealing with others, while maintaining our own personal boundaries and values, in relation to others.
Topics will include:
For personal relationships: families, friends, partners, children, our own self-regulation and boundaries.
For professional, self-employed or those who run their own businesses: work colleagues, staff, clients and potential customers (pre-qualifying).
This session will be run by Tony Dimmock, a highly sensitive man, a father to 3, a business owner, entrepreneur and the creator of the Highly Sensitive Thrivers community.
We will cover all the above, plus happy brain chemicals, useful resources for HSP parents and entrepreneurs and a few exercises to include in your daily working life.
Note: Event open for men and women
Stay updated on future HST Zoom events by following us here: https://www.facebook.com/highlysensitivethrivers/events and https://www.eventbrite.co.uk/o/highly-sensitive-thrivers-38613756373
Want to experience our https://www.highlysensitivethrivers.com community, meet other HSP's, educate yourselves, host your own events, write posts about your experiences and take part in online meetings? Membership offers 3x tiered levels of benefits - in a nutshell, offering something for everyone 🙂