About this Event
Dominique Antiglio and Sophie McGrath from BeSophro are delighted to invite you to our first RELAX and CONNECT event which will be focused on how to achieve that elusive work/life balance. 
Our aim is to gather like minded people from the French and International community in London for an inspiring evening around health and wellness. It is about enjoying a moment of meaningful, relaxing and empowering conversation and connecting with people who have similar goals and interests. Whether you are a health professional, doctor, therapist or someone passionate about mind body balance, please join us! 
The event is free but ticketed.
The evening includes:
How to maintain your mental health in the workplace
Dominique Antiglio, Master in Caycedian Sophrology and Dr Shamila Moodley Consultant Psychiatrist MBBS BSc (Hons) MRCPsych in conversation about work/life balance
A short and relaxing group Sophrology session with Dominique Antiglio 
A time to mingle and enjoy Daylesford Organic drinks and canapés
Bamford gift bag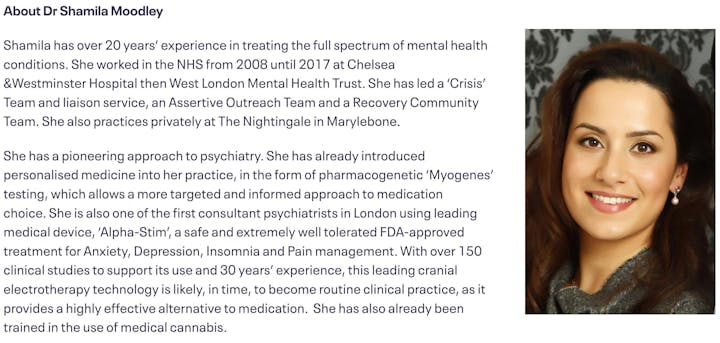 About BeSophro
BeSophro is the leading Sophrology clinic and online platform in the UK created by London based expert Sophrologist and best-selling author Dominique Antiglio. BeSophro provides a unique offering, combining Sophrology with Dominique's in-depth therapeutic experience and broad understanding of health. It offers a unique approach to self-development through body and mind, making the art of transformation accessible to all through a gradual and safe process.
Visit our website www.be-sophro.com