Description
RETREAT YOURSELF TO INDIA - request more information from victoria.adams@me.com
PLEASE CONTACT DIRECTLY BEFORE BOOKING
Your chance to experience India and the magic it has to offer. Daily Yoga for all levels. This is your gateway to discovering the extraordinary culture of India, old and new.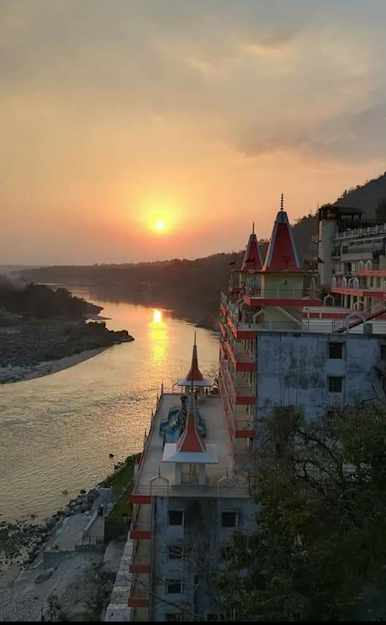 RELAX INDIA RETREAT (4*), RISHIKESH
23rd Feb - 5th March 2019
Discover India with the support and familiarity of western-style accommodation and yoga you love in the comfort of The Dewa Boutique Hotel. "Dewa" or Deva is the Sanskrit word for divine being. Dewa Retreat is a 4 Star Boutique Retreat & Spa ensconced amidst the foothills of the great Himalayas near Laxman Jhula (7 mins walk), Rishikesh - "The Yoga Capital of the World" - a serene & peaceful locale away from the highways, any roads for that matter. Dewa Retreat is well known for Spirituality, River Adventure and Yoga + Rejuvenation Therapies. You can choose to book activities or simply absorb the yoga and peacefully relax at the swimming pool or Ayurveda spa overlooking the foothills of the Himalayas.
Bed, breakfast + 1 other meal, twice daily yoga, swimming pool, air conditioning, a short walk to the Ganges river, and just 35 minutes drive from Dehradun airport.
£1750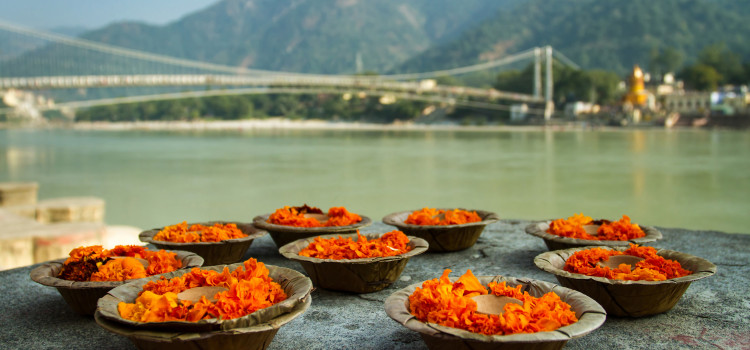 THESE ARE THE TRIPS FOR YOU IF YOU
Have wished to visit the traditional home of yoga but have felt unsure of traveling through India alone but would feel restricted by a closeted bus tour.
Would like to deepen your yoga practice, possibly expanding your consciousness. Given traditional influences, discover Yoga beyond the Yoga as might be experienced in the west.
PRICE INCLUDES
Twice daily yoga, delicious indian cuisine + nutritional coaching for those who request it

2 meals a day (in plentiful portions) with nutritional guidance + coaching for those who require it or wish to refrain from overindulging!
Yoga + Meditation that is suitable for all levels
Satsang
Rishikesh shopping tour
Maa Ganga Aarti (ceremony)
Traditional Indian cooking class
RELAX RETREAT ACCOMMODATION (23rd Feb - 5th March 2019)
Accommodation in 4* Boutique Hotel in Laxman Jhula
Swimming pool
Organic cafe
All bedrooms have en-suites, wifi, air con and Satellite TV
WHAT'S NOT INCLUDED
Flights are not included, but we arrange your taxi transfer to/from Dehradun Airport on arrival and departure days.
OPTIONAL EXTRAS
Optional Tour activities: Wild Trekking, Temple Trekking, Animal + Bird watching Jeep Safari, Water Rafting on River Ganga, Ayurvedic massage, Ayurvedic healing with specialist doctors.
Corbett National Park - The First Tiger Reserve in India (5th - 8th March 2019). This is a beautiful experience, should you use to add it on to the beginning or end of your retreat. As the location is closer to Delhi, this must be booked in advance so that prior arrangements can be made. You will enjoy 3 days of natural bliss, a morning safari, afternoon safari, and night safari.
LOCATION
Rishikesh & the foothills of the Himalayas, Uttarakhand, Northern India (New Delhi Airport + Dehradun airport)
How to get there: evening flight on Friday (9pm departure from London will get you into New Delhi around 11am Saturday morning) followed by a domestic flight to Dehradun (50 minutes, several choices available for around £40 each way). This will get you to our hotel with time to settle in before a welcoming and restorative evening yoga, and supper. We will arrange your transfer to and from Dehradun airport.
Click this link to apply for your Indian visa. The initial application only takes a few minutes. We recommend you do this well in advance and pay attention to crossing your t's and dotting your i's.
CORBETT NATIONAL PARK WILDLIFE + FOREST SAFARIS
5th - 8th March 2019 £555 (first come first served)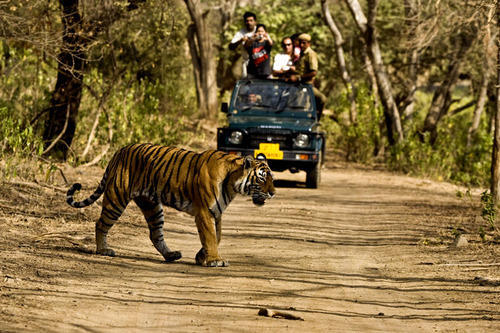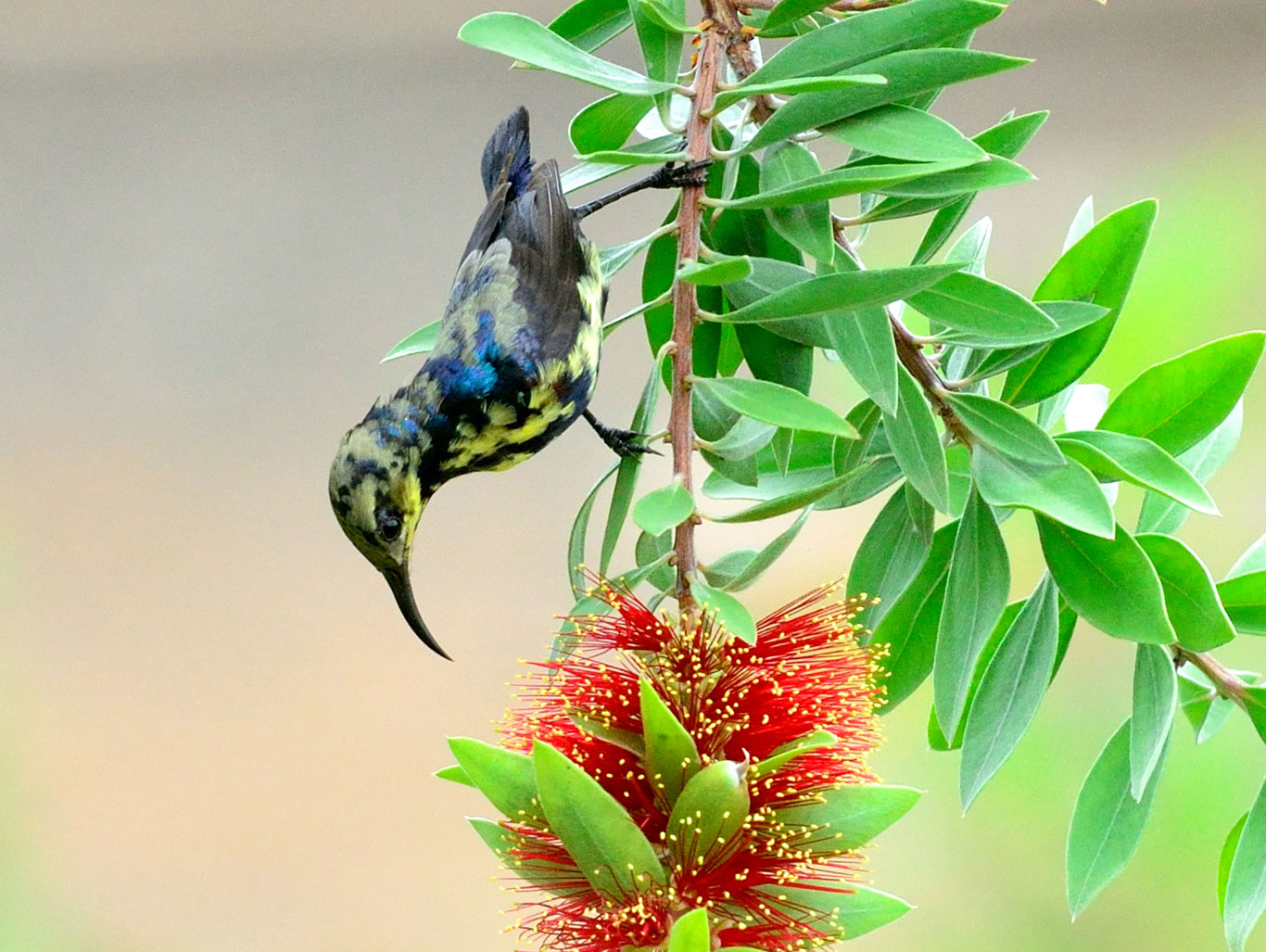 Experience 3 nights and 5 safaris at The Corbett National Park
Corbett is India's First and Oldest National Park and Tiger Reserve. Established in 1936, it was the country's first tiger conservation project and a protected area for the endangered Bengal tiger of India. 4½ - 6 hours drive from Rishikesh or New Delhi Airport - the experience is well worth the journey. It is said that Corbett's complete natural magnificence stands miles apart from wildlife sanctuaries and other reserve forests in India. The park is spread over wise-ranging landscape comprising rivers, forests, grassland, and mountains. Over 450 species of plants and fauna, a huge array of birds, natural water holes, dense jungle, the Ramganga River and its adequate prey-base make it the perfect habitat for tigers. This trip is for the person who loves wildlife, offering the opportunity to spot not only a Royal Bengal Tiger, but also leopards, elephants, sambars, spotted deer, nilgai, hog deer, sloth bears, wild boar, barking deer, langur, ghural, rhesus monkeys, Himalayan black bears, sloth bears, yellow throated martem, dhole jackal, indian grey mongoose, Himalayan palm civet, porcupine, otter, migratory birds (including peacocks) and jungle cats. Other special of reptiles, amphibians, fish and dragonflies can also be spotted.
One of the most remarkable things about the stay at Forest Rest House is that this stunning place provides you with an easy access to explore the 'Big Five' – Tiger, Leopard, Asian Elephant, Mugger Crocodile and Gharial on your safaris through the untamed tiger reserve. As well as your Jeep Safaris you might choose to experience an Elephant Ride, Garjia Temple visit, Jim Corbett's museum or visit the waterfall at Kaladunghi.
Itinerary
Tuesday 5th March - drive from New Delhi Airport (6 hours) or Rishikesh (4 ½ hours) to Corbett Machaan Resort. 1 overnight stay, campfire and nature walk.
Wednesday 6th March - Early morning enter into the forest. Jeep safari. Overnight rest at Forest Rest House.
Thursday 7th March - Jeep safari. Overnight at Forest Rest House.
Friday 8th March - Morning jeep safari, check out and departure for Rishikesh or New Delhi Airport.
All buffet meals included.
Don't expect a spa resort, do expect to be located at the heart of the forest, at the centre of the main game reserve / watering hole !
These prices are based on two people sharing