Description





Release Your Brilliance



"You cannot blend in, when you were born to stand out"
R.J. Palacio
Are you running a business whilst doing everything for everyone else? Are you struggling to find the time and energy for yourself and your ambitions?
Do you want a voice for your business, that is heard and listened to?
Do you want to feel more confident and self-assured?
Do you want more energy to execute your ambitions?
This day will give you the knowledge, skill, support and the willingness to make small changes every day, no matter what.
This is the promise from the Release Your Brilliance team; international speaker and professional speaking coach Aly Harrold,
Julie Bartlett specialist in women's health and wellbeing

and image expert, small-business champion and property professional Deborah Turner.
"You might be surprised to know; your BRILLIANCE is there all the time. On this day you get permission to acknowledge this"


Aly will be helping you to realise that it feels good to be heard, really heard, for who you are and what you have to say. She will ask you to challenge the voices in your head, as it is only YOU who hears and believes them
and it's time to prove them wrong.
She will inspire you to create a brilliant and memorable presentation, giving you tips and the confidence to deliver it with energy, focus and passion in a way that really connects with your audience.
Julie, will be inviting you to
take an honest look at your health and energy, how you can support yourself, creating daily habits to build a healthier more resilient you. Identifying blocks and beliefs that hold you back from embracing the best version of yourself in mind and body. Improving small areas of daily life. Habits which in turn have a huge impact on all aspects of your life and will be reflected in the energy of your business.

Deborah will be discussing the importance of what to wear, explaining how and why you are judged on this, and guiding you in taking the first steps towards building your personal brand. She will also be asking that you look at how you wish to present yourself and providing strategies to ensure that you dress in a way that conveys your brand and fills you with the inner confidence and self-assurance that you get when you know you look amazing!
By the end of the day you will have clarity, confidence and the courage to release your brilliance and
transform both your personal and professional lives. Guaranteed to leave you feeling empowered, confident and 'supercharged' like never before.
Ticket price includes all refreshments, and a delicious, nutritious lunch.

10.00am to 3.30pm
About the Speakers: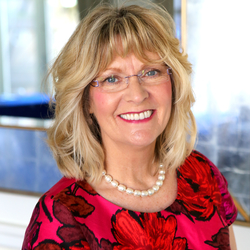 Aly Harrold, public speaking coach and international motivational speaker who helps women to move past their fears of public speaking, so that they can craft their message and deliver it effectively, sharing their wisdom and effecting change. She is the creator of 'Step Up and Shine Creating Confident Speakers' an intensive and transformational speaker programme.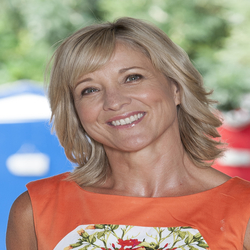 Julie Bartlett is a specialist in women's health and wellbeing. Having spent 30 years in the health and fitness industry, she has helped many women turn their lives around, through weight loss, fitness, pelvic health, strength training, and pre and post-natal fitness. She hugely passionate about working with women to help them feel energised, make improvements to their daily habits, realtionships to food, exercise and enabling them to see how these habits and improvements have impact on their personal and business lives, improving confidence, energy and stamina.

http://www.juliebartlett.me/meet-julie/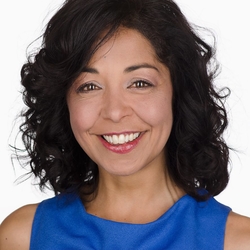 Deborah Turner, is the founder of You Image Consultancy, a property professional, the Champion for Women in Business for the Federation of Small Businesses Kent, a member of the FSB Diversity Taskforce and co-founder of Breakthrough Women, a not-for-profit organisation celebrating women in business and raising the visibility of women succeeding in business.
https://youimageconsultancy.co.uk/