Releasing the Past | A FREE Healing Workshop | For MTL students

Saturday, 9 September 2017 from 09:30 to 19:30 (BST)
Event Details
'Releasing the Past'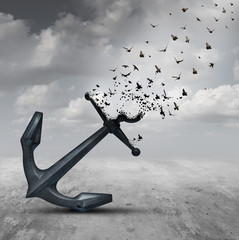 A FREE healing workshop for MTL students
 London, The Warehouse, SE1 8ST (note change) | Sat 9 Sep | 9.30am - 7.30pm
[*Manchester | Sat 23 Sep | 9.30am - 7.30pm - register via link: http://bit.ly/2udRCQu ]
It's ten years since Brad Brown, the co-founder of the More To Life Programme, died. I believe the effects of that loss have run wide and deep, beyond what I expected or even suspected at times. At the recent Trainer Conference in May, we engaged with those effects on us as a group as never before. We didn't just dig deep into the lifeshocks of the past three years, when a number of our former path mates left the programme and sent some shock waves through the whole system. We engaged with the years since we lost our leader and the years since we said goodbye to some of our founders (John Coats, who has chosen to return having attended the conference, Roy Whitten and most recently, Sue Oldham). Indeed, we engaged with the past 36 years of our existence, releasing numerous regrets, resentments and disappointments that scatter our history and have sometimes made it easy to lose faith in the potential of our organisation - but, reassuringly, not in the power of our work. 
At the beginning of June our new Managing Director, Bill Thatcher, led an international community engagement call which was attended by over 50 MTL students. During the call we shared the healing that had taken place during the trainer conference, and it became evident how hard the last ten years have been for some students and communities.
I am thrilled to say we are now able to offer a similar experience to you and any other students carrying emotional bruises about the past. I have designed a one day event, which includes a new process for healing a regret-riddled, grief-stricken heart that I designed out of my personal experience living with 'incurable' cancer for nearly three years. 
I don't think I am alone in seeing this as one way I can make amends for any part I have played in our corporate pain. 
I sincerely hope you will find a way to attend - for your own healing as well as 'ours'. The event will be held in London and Manchester, two UK cities that are still reeling from terrorist attacks and a towering inferno - both appropriate contexts for healing.
After the Trainer Conference, Senior Trainer Warren Kahn shared his reflections... 
"For those of us who were active at one time in Life Training/More To Life but have fallen away from being involved because of burnout, losing heart, other callings, or the lack of local activities to support ongoing personal and community evolution ….. A new day is dawning! Many all over the world are finding new hope, inspiration, and growth from what's happening in More To Life now. 
For those of us who have been around a long time, that may sound like something we have all heard before, but as one of those who was skeptical and unsure of what was emerging, I can tell you whole-heartedly I am confident this time as to what is already in motion." 
Come and find this kind of inspiration, hope and healing for yourself, while learning a new process to use in any area of your life and contributing to the corporate healing the entire trainer body has begun.
With love and gratitude,
Sophie Sabbage, Senior Trainer.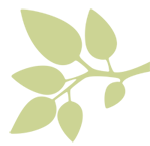 *Manchester details are on the link above.
When & Where

(Larger venue) The Warehouse
13, Theed Street
SE1 8ST London
United Kingdom


Saturday, 9 September 2017 from 09:30 to 19:30 (BST)
Add to my calendar
Organiser
The More To Life Programme
About us
Whether we realise it or not, each of us is part of a social network without limits. We affect others in our families, our neighbourhoods, and our workplace. Many of us have roles that constantly put us in touch with others. And the impact we have on them affects the way they influence the people in their own lives.
The More To Life Programme exists to help you access your best personal qualities on a daily basis: to be more authentic, caring and real, to share and express yourself more fully, and partner more creatively. Above all, it helps you respond to the challenges that confront you in a way that really makes a difference, instead of repeating the automatic behaviour you have come up with so many times in the past.
Its goal is to contribute to the transformation of the world around us, one person at a time, and its process tools are designed to be used by you, in your own life, in any way you want to apply them. Process tools cannot change the world. But people, living their lives at their creative best, can and do.
Releasing the Past | A FREE Healing Workshop | For MTL students