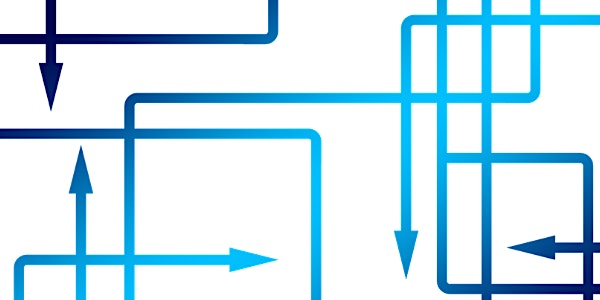 Relevance of the Tavistock model of consulting in the context of a crisis
Our expert panel will discuss organisational consultancy in the context of the pandemic and other crises.
About this event
As part of our Centenary webinar series, organisational consultant Francesca Cardona will lead a panel discussion who will address the current crises. She and the panel will make connections with other societal and organisational crises and discuss the relevance of the Tavistock approach in these contexts. With Vega Roberts, Ajit Menon and Gwen Hanrahan.
Ajit will present the first part of the talk. Emotions are an important component of organisational data for consultants. Furthermore, consultants own feelings in relation to the organisational challenge they face provides them with rich information about what could be going on in the organisational system. Through the story of a Wealth and Investments firm through the financial crisis of 2008, Ajit will examine what could have been missed in the consultation by not engaging with the idea of feelings as data and focussing entirely on task. Ajit will then reflect on his consulting work in today's current pandemic environment and how the notion of self and instrument is even more pertinent in a crisis context that encompasses everyone.
Gwen will then consider what constitutes a crisis in organisational life, and what happens to social defence systems when a crisis hits, whether a real or collectively imagined one. She will share an example where an imagined crisis seems to grip the client organisation, a privately owned, highly successful capital insurance firm. Its social defences become amplified, less adaptive and potentially counter productive to its capacity to imagine itself coming through intact. Gwen will reflect on the relevance of a Tavistock informed approach in providing a thinking space in the work – both in her own mind and jointly with the client – from which one might hope to reclaim purposeful action, revive organisationally and therefore develop.
Biography
Ajit Menon is a business psychologist and consultant and coach with many years of experience consulting to organisations of all sizes and complexities. Ajit is the co-founder of Blacklight Advisory Ltd, a specialist consultancy that provides organisational consultancy to a diverse range of financial services clients all over the world. He specialises in organisational culture and works with leaders to create an environment to support businesses to thrive and adapt to their changing contexts. Over his career he has consulted to a range of organisations from banks, media, insurance, private equity to criminal justice and government. Ajit has also been visiting faculty on organisation development and consultancy at the London School of Economics and the Tavistock and Portman trust.
Gwen Hanrahan is a consultant in leadership and organisational development and associate at Tavistock Consulting. Her experience spans Europe and North America and industries such as aerospace, life science, energy and financial services. She is also faculty on the Tavistock Clinic's Masters in Consulting & Leading in Organisations and staffs on Group Relations Conferences in the UK and abroad.