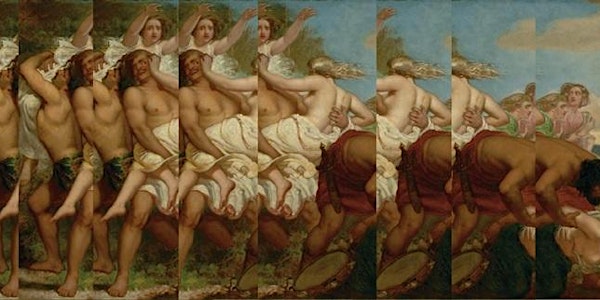 Religion and Rape Culture Conference
Location
38 Mappin Street
The University of Sheffield
St George's
Sheffield
S1 4DT
United Kingdom
Description
We are delighted to announce a one-day interdisciplinary conference exploring and showcasing research into the phenomenon of rape culture, both throughout history and within contemporary societies across the globe. In particular, we aim to investigate the complex and at times contentious relationships that exist between rape culture and religion, considering the various ways religion can both participate in and contest rape culture discourses and practices.
We are also interested in the multiple social identities that invariably intersect with rape culture, including gender, disabilities, sexuality, race and class. The Shiloh Project specialises in the field of Biblical Studies, but we are also very interested in issues relating to rape culture alongside other religious traditions, and rape culture more broadly.
We are thrilled to welcome two keynote speakers:
Professor Cheryl Exum, Emeritus Professor of The University of Sheffield
Professor Exum is an internationally reowned scholar of the Hebrew Bible whose specialisms include literary criticism of the Hebrew Bible, feminist and gender criticism, and the Bible in art, music and film. Professor Exum's expertise and outstanding leadership led her to be distinguished with a number of high-profile positions. She was President of the Society for Old Testament Study in 2010. For over 10 years, she served as Executive Editor of the journal Biblical Interpretation, leading it to become one of the most prominent journals in the field. Along with two colleagues, she founded Sheffield Phoenix Press, now a leading publisher in the field of Biblical Studies. Selected publications include Fragmented Women: Feminist (Sub)versions of Biblical Narratives (Bloomsbury), and Plotted, Shot and Painted: Cultural Representations of Biblical Women (Sheffield Academic Press).

Professor Rhiannon Graybill, Assistant Professor of Religious Studies, Program Director of Gender and Sexuality Studies
Rhiannon Graybill is a scholar of the Hebrew Bible whose work brings together biblical texts and contemporary critical and cultural theory. Her research interests include prophecy, gender and sexuality, horror theory, and psychoanalysis and ancient Near Eastern literature. She is the author of Are We Not Men? Unstable Masculinity in the Hebrew Prophets (Oxford University Press). Her current projects include a monograph entitled The Cannibal Bible and a commentary to the book of Jonah (with Steven L. McKenzie and John Kaltner). She has also sat on institutional advisroy boards relating to sexual violence in education. Selected publications relating to this aspect of her work, including "Critiquing the Discourse of Consent" and "Sexual Violence in and around the Classroom" are available here.
Throughout the day we will hear from 15 speakers, as well as a poster sessions from contributors across the globe. There will be a networking and poster session from 6pm - 8pm. A full schedule will be available in May.

For more information, please contact shiloh@shef.ac.uk or find us on Twitter @ProjShiloh.
The event is free to attend and open to all disciplines. As numbers for this event are limited, please do cancel your ticket if you can no longer attend.

This event is supported by WRoCAH and AHRC.
FAQs
Is there any help available with travel costs if I want to attend?

We have small travel bursaries to contribute to travel costs for UK students who wish to attend the conference. These bursaries will be awarded on a needs basis, and speakers/those with poster submissions will also be prioritised. Yuu can apply for an award here until June 11th. Please note if you are a PhD student funded by WRoCAH you can apply for travel costs through the small award scheme.
How can I contact the organiser with any questions?
Email any questions to shiloh@sheffield.ac.uk

What are my transport/parking options for getting to and from the event?
We encourage you to use public transport to get to the event. The nearest train station is Sheffield train station, and the nearest tram stop is University of Sheffield or West Street, and the University if well-serviced by buses. For more travel advice, please see here.

Is the venue accessible?
For full details about the accessibility of 38 Mappin Street, see here. If you have any further questions, email shiloh@sheffield.ac.uk
I'd love to keep up to date with details about the conference - is there a hashtag?
Yes - #ShilohConf18