Event Information
Location
Barts Pathology Museum (3rd Floor Robin Brook Centre)
QMUL School of Medicine and Dentistry
St Bartholomews Hospital site
West Smithfield
EC1A 7BE
United Kingdom
Description
***********TICKETS ARE LIMITED**********


"Remains to be ….Screened" - an intimate screening of two short films with Valentine Lari
These short films were created by Valentina Lari in conjunction with The Mutter Museum in Philadelphia, USA and the anatomy museum at Toulouse University, France.
The Deformity of Beauty: A Last Dance with the Mutter Maidens – Mutter Museum
Liminality – Toulouse Anatomy Museum, with curator Laurence Talairach-Vielmas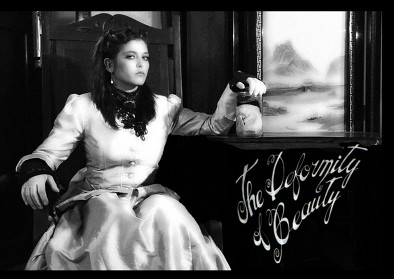 During this modest gathering (to ensure people can see the films) Valentina will discuss the projects' aims:
"The future of anatomical collections concerns medical museum professionals, researchers as well as artists working on medical collections. Anatomical models, whether artificial or natural, preparations, illustrations or photographs are all part of the history of Western medicine, and they often help trace the history of universities or institutions in which medical museums emerged and developed. However, with the advent of modern techniques and advances in medical imaging, these collections have been gradually relegated to oblivion.
Because of poor storage and conservation conditions, insufficient funding and a general lack of interest, many of the anatomical models and preparations which were once the flagship of medical museums seem today condemned to oblivion.
This project aims to educate both health professionals and the general public to the uncertain future of many scientific collections."
Date and Time
Location
Barts Pathology Museum (3rd Floor Robin Brook Centre)
QMUL School of Medicine and Dentistry
St Bartholomews Hospital site
West Smithfield
EC1A 7BE
United Kingdom