Description
To celebrate Cinco De Mayo, the Remakesploitaiton team are putting on their first DOUBLE BILL screening at the appropriately titled Double Bill Cafe!
Watch two classic Mexploitation films, trailers and clips from other international low-budget remakes, and learn about the wonderful world of 1960s and 1970s Mexican popular cinema.
This event is free, but bring cash for snacks and drinks on the night!

Batwoman (La Mujer Murcielago)
(Dir. René Cardona, 1968, Mexico, 80 minutes)
At the height of Bat-mania, Mexican director René Cardona decided to capitalize on the popularity of the Adam West TV series by making his own Batman film but with an added twist – why not make it Batwoman? And why not put her in a bikini for half the film?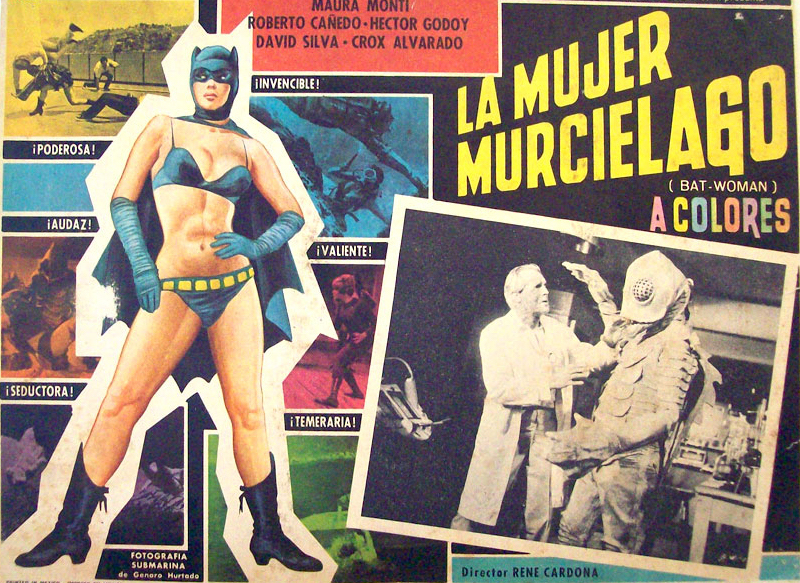 Santo & Blue Demon vs. Dracula & the Wolfman (Santo Y Blue Demon Contra Dracula Y El Hombre Lobo)
(Dir. Miguel Delgado, 1973, Mexico, 90 minutes)
One of the most insane Mexploitation wrestling films, this brings together the legendary luchador Santo with his nemesis Blue Demon and pits them against various Universal monsters including Dracula and the Wolf Man. If you've never seen a Santo film before, this is the perfect place to start!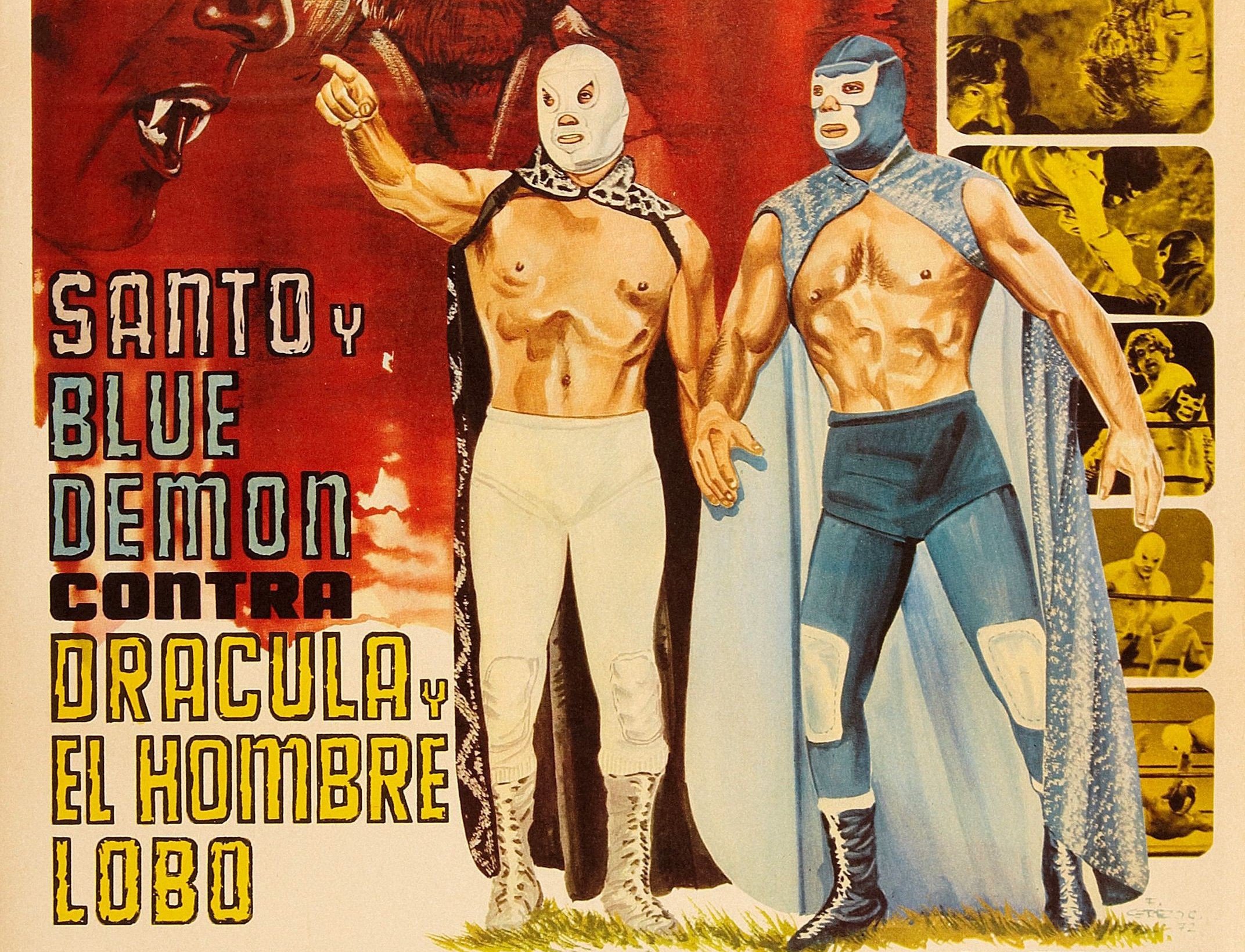 Both films will be screened in Spanish with English subtitles, and will be accompanied by live introductions, trailers and clips from the Remakesploitation team.
So grab your lucha libre masks and head on down to the Double Bill Cafe for a Cinco De Mayo that you will never forget!
*Please note this screening is restricted to 18+, and the after party at Pimp Shuei 21+. Anyone below this age will be denied entry.