Jennifer Scott, Director of Dulwich Picture Gallery, will talk us through their current exhibition "Rembrandt's Light" - not to be missed!
About this event
In autumn 2019 Dulwich Picture Gallery will mark the 350th anniversary of Rembrandt's death (1669) with Rembrandt's Light, a major exhibition exploring the artist's mastery of light through 35 of his greatest paintings, etchings and drawings. London's moment in the 'Year of Rembrandt' will bring together major international loans including The Pilgrims at Emmaus, 1648 (Musée du Louvre, Paris) and - shown for the first time ever in the UK - Philemon and Baucis, 1658 (National Gallery of Art, Washington DC), Tobit and Anna with the Kid, 1645 and The Dream of Joseph, 1645 (Gemäldegalerie, Berlin). Arranged thematically, the exhibition will trace Rembrandt's mastery of light and shadow, revealing how he used both for dramatic effect, from evoking different moods in religious and mythological stories, to depicting raw human emotion in the subjects he knew well. It will focus on Rembrandt's critical middle period of 1639-1658 when he lived in his dream house on the Breestraat in central Amsterdam. The large-scale windows of this spacious home (today The Rembrandt House Museum) gave him access to the ideal light for creating art.
The exhibition will showcase a new LED Bluetooth lighting system at the Gallery, and leading cinematographer Peter Suschitzky, famed for Star Wars: The Empire Strikes Back; The Rocky Horror Picture Show and Mars Attacks!, will work with the curators to devise an atmospheric visitor experience. Through carefully constructed lighting and innovative design, the exhibition spaces will reflect the variety of Rembrandt's work, from high-drama and theatricality to the contemplative and spiritual. This approach takes inspiration from Rembrandt's own words in a letter of 1639, when he asked a new owner of one of his paintings to: "hang this piece in a strong light and where one can stand at a distance, so it will sparkle at its best".
Jennifer Scott, The Sackler Director of Dulwich Picture Gallery, says: "Over 200 years ago, Sir John Soane revolutionised architecture with his innovative toplit design for Dulwich Picture Gallery. Taking inspiration from Soane's ambition to create the ideal conditions for viewing paintings, we are thrilled to present a fresh approach to Rembrandt, focusing on the 19 years when he had access to the ideal light for creating art. Our own remarkable 'Girl at a Window' will play a starring role alongside masterpieces from some of the world's other great art collections. Visitors familiar with the Dutch master of light should prepare to fall in love with Rembrandt all over again, and new audiences will find an immersive way-in to an artist who, had he been alive today, would have given film-makers a run for their money."
Peter Suschitzky says: "I have been inspired by the work of the greatest Old Masters throughout my life, so to have the opportunity to work with some of Rembrandt's finest paintings is hugely exciting. Rembrandt seems to me to have been striving to find a universal truth in the human condition and used light to create motion and emotion. This parallels cinematography, where sculpting light and directing the gaze of the viewer to the desired place in an image is essential for powerful storytelling."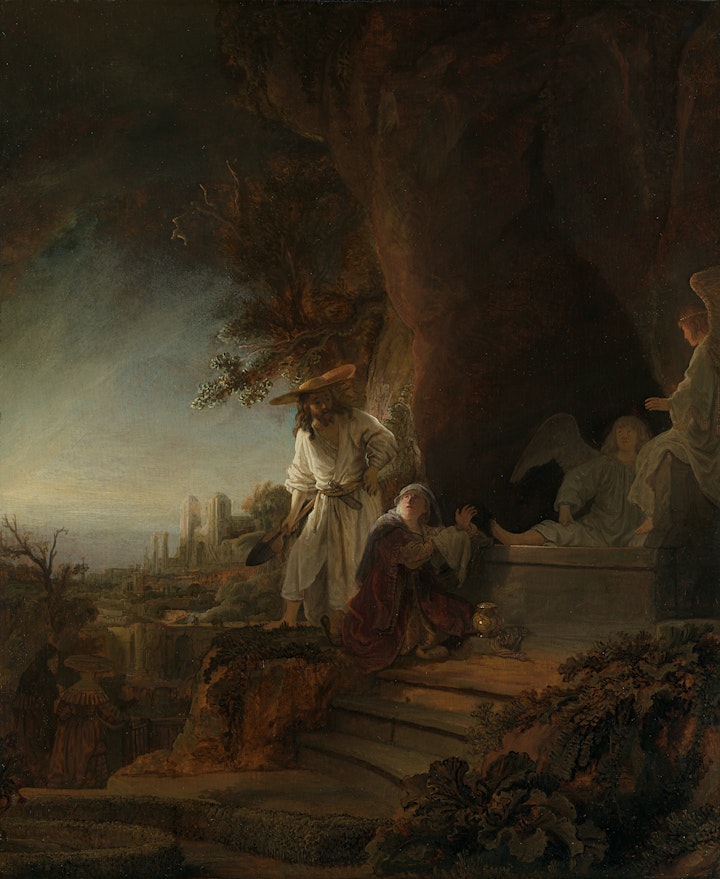 Organiser of Rembrandt's Light
London Art Week is a major showcase of London's leading galleries, specialising in the very best paintings, drawings, sculpture and decorative art available on the market. Twice a year, London Art Week attracts private collectors from around the world, curators from national and international museums, as well as welcoming those who are just curious to learn more. Talks and Events are scheduled throughout the week and exhibitions are hosted live & online on the London Art Week website from a wide-range of participating galleries and auction houses.