Remember Me: Death, Memory and Memorial culture
Grave Matters: a death studies discussion group, presents the seminar, 'Remember me: death, memory and memorial culture'.
About this event
That the dead live in the memories of the living is, for many, a source of consolation: whilst it cannot bring loved ones back from that undiscovered country, the notion that they can be kept alive past their time of dying in our memory, is one way in which we can attempt to reconcile loss. How we memorialise our dead, and the work of memory, differs across cultures, religions and historical periods, but whilst the rituals surrounding memorial culture may change, the impulse to remember seems to be an innate part of what it is to be human.
Remember Me explores different approaches to remembering the dead and memorial culture by examining a selection of varied understandings of this human experience, across literary, symbolic and technological fields of knowledge. The seminar features three short papers on memory and memorial culture. Following the papers, Claire and Natalie welcome an open discussion between panellists and participants.
18:00 GMT - Welcome and opening remarks
1810 - Death and Digital Memory (Lorraine Evans)
In today's technologically driven world the way we mourn the passing of loved ones isbeginning to change. The influence of social media networks, such as Facebook andTwitter, has allowed people to express their sorrow in new ways. Whereas futuristicrepositories in the Far East now offer alternative gateways to connect with the dead.The aim of this paper, therefore, is to examine how this new digital landscape has influenced the human need to grieve, and to assess its impact on those legaciesleft behind.
18:20 - Memory and Memorial in Yeats' 'Easter, 1916' and 'The Black Tower'. (Maureen Deleo, NUI Galway)
W. B. Yeats' final poem, 'The Black Tower', articulates multiple layers of interwoven personal and artistic memories. The poem concerns the presence of living dead soldiers who continue guarding a tower because they are bound by their own memory of swearing an oath to do so. Written shortly before his death, it reflects on memory in relation to his earlier memorial poem, 'Easter, 1916'. For Yeats, the Easter Rising had a profound impact as he knew several of the Proclamation's signatories, all of whom were executed. 'The Black Tower' demonstrates the power that memory holds not only over its living dead soldiers, but over its poet as well.
18:30 - Memory and memorial and the Language of Flowers (Jemma Stewart, Birkbeck, University of London)
The Victorian language of flowers spoke not only to the affairs of lovers, but to universal human concerns about life stages and remembrance of the departed. In this presentation, follow examples of nineteenth-century floriography that contemplate transience, momento mori and the possibility of second flowerings.
18:40-1900- Open Discussion
19:00 - Closing remarks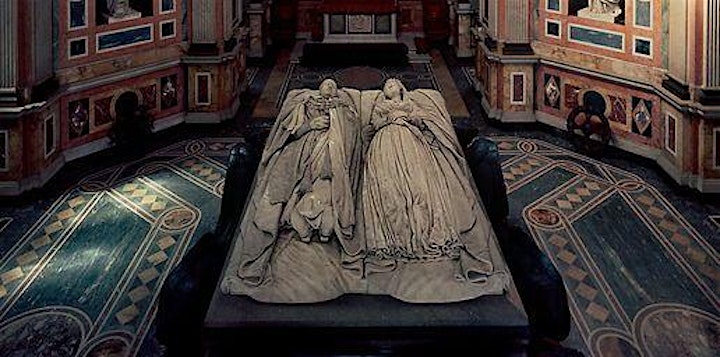 Organiser of Remember Me: Death, Memory and Memorial culture