About this Event
DESCRIPTION
As part of the launch of the much-anticipated Remembering Cheetahs charity picture book (the fifth in the Remembering Wildlife series), we are holding a special online evening about cheetah conservation and photography. Remembering Cheetahs aims to be the most beautiful book on the species ever made and as well as a foreword by Dr Laurie Marker and an afterword by TV presenter Gordon Buchanan, it includes images generously donated by many of the world's top wildlife photographers including Greg du Toit, Marsel van Oosten, Thomas D Mangelsen, Art Wolfe and Frans Lanting. 
Ticket sales go live 9am Saturday 15th August 2020.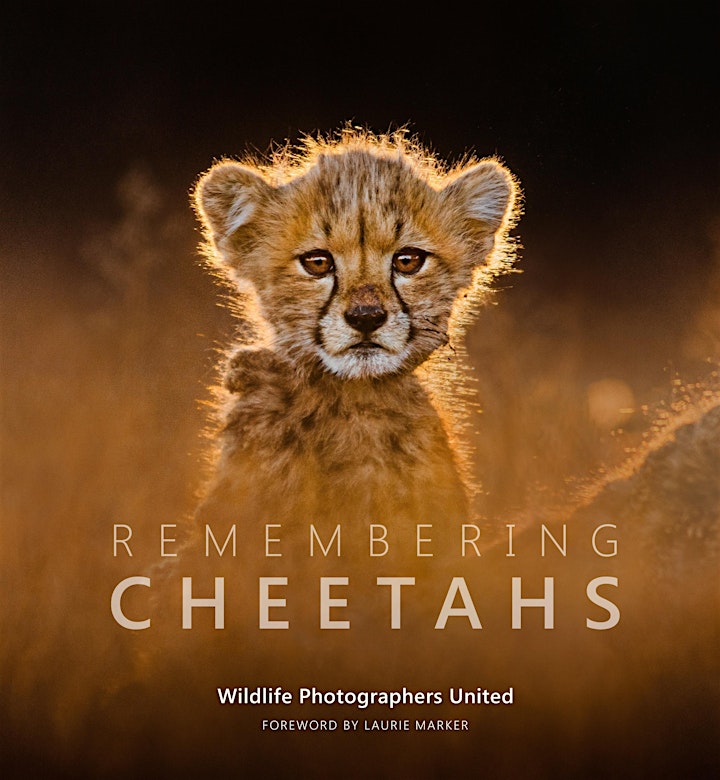 Remembering Cheetahs, cover photo by Donal Boyd
The fundraising event will be introduced by our founder Margot Raggett and as well as a presentation of the images from the book, will include talks by the founder of the Cheetah Conservation Fund, Dr Laurie Marker, Jonathan & Angela Scott, aka 'The Big Cat People' and Frans Lanting & Chris Eckstrom. It will also include an online auction of some unique items including safaris, a new, original cheetah painting by wildlife artist Emily Lamb, which is going to be generously painted 'live' especially for our project (details to follow) and a cheetah sculpture by award-winning artist Simon Max Bannister .
Main event runs 19.15 - 21.30
VIP events run 18.00-19.00 and 21.40-22.10 (scroll down to read all about the VIP benefits included in that ticket price)
ALL profits from the evening will go to cheetah conservation in Africa. So far, the first four books in our series have raised more than £630,000 for conservation projects.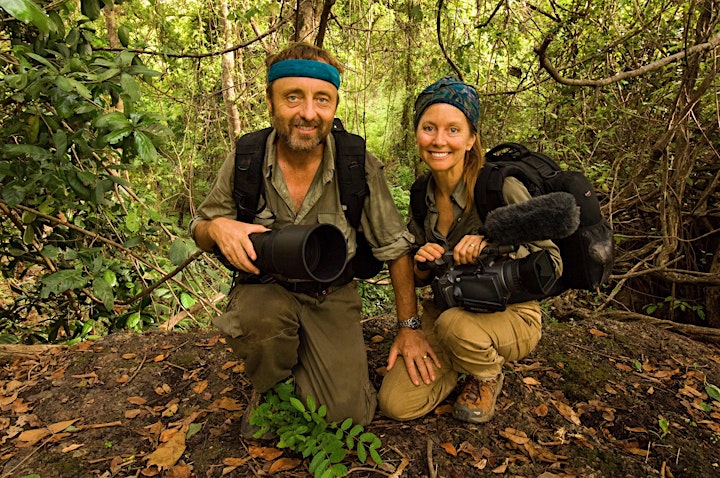 Frans Lanting (pictured above, with partner Chris Eckstrom) has been hailed as one of the greatest photographers of our time. His influential work appears in books, magazines and exhibitions around the world. For more than two decades, he has documented wildlife from the Amazon to Antarctica, to promote understanding about the Earth and its natural history through images that convey a passion for nature and a sense of wonder about our living planet.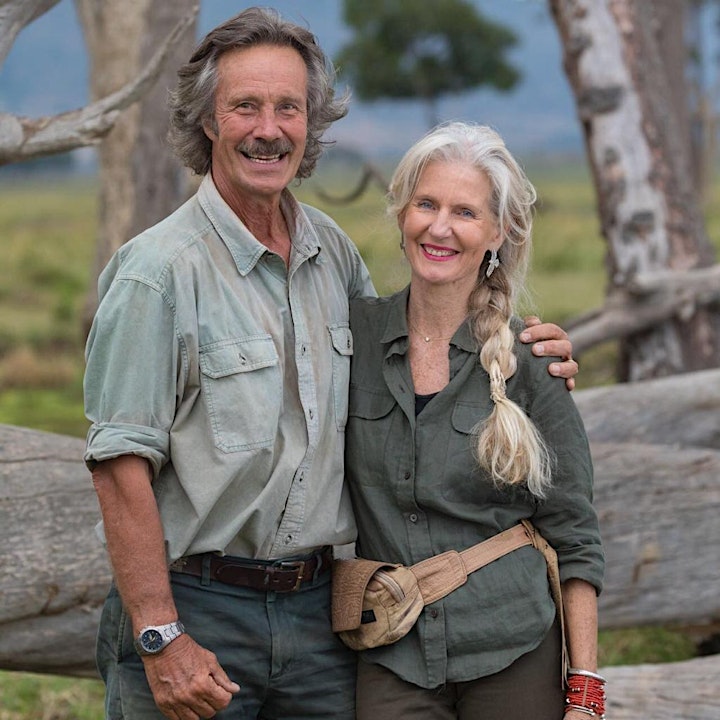 Jonathan and Angela Scott (pictured above) are award-winning wildlife photographers and authors who have made their name documenting the lives of lions, leopards and cheetahs in the Maasai Mara National Reserve in Kenya, recording every aspect of their existence in their drawings, photographs, and wildlife television programmes.
This year, our 100 VIP tickets come with some exciting, exclusive benefits: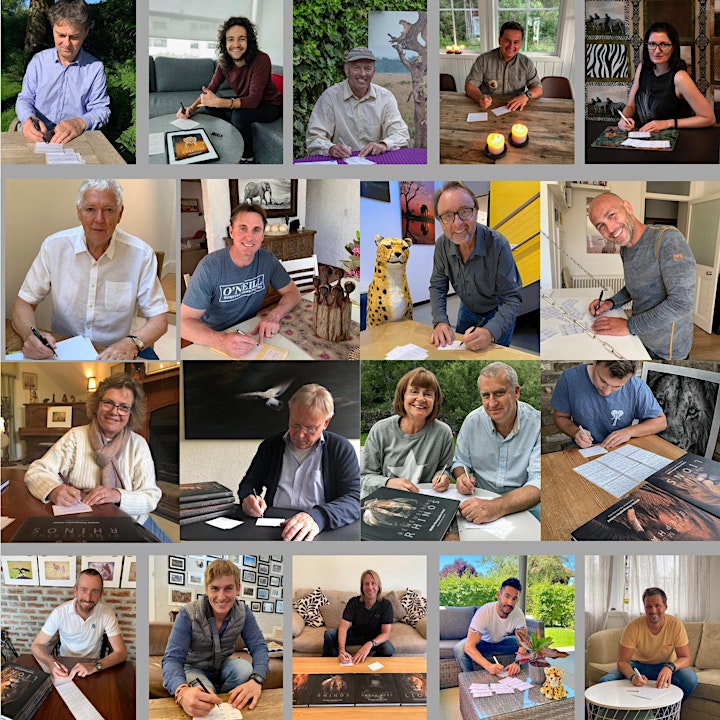 VIP benefit 1: A 'signed' copy of Remembering Cheetahs. All over the world, our photographers have generously been going the extra mile for us during lockdown, signing 100 stickers each and sending them to us to apply to 100 unique standard copies of Remembering Cheetahs included within the VIP ticket price. We know how much people love to get their books signed at our usual event, so this is the closest we can do to recreate this! Each book will have signatures from at least 25 of our photographers (including Frans Lanting and Jonathan & Angela Scott) in and postage for the book is included in your ticket price.
Please note, we are unable to apply the stickers instead to previously purchased standard books, so please don't ask. We can however, for purchasers of limited edition books, apply the stickers to those for people who purchase a VIP ticket ahead of 15th Sept and still send a standard (unsigned) book as an extra.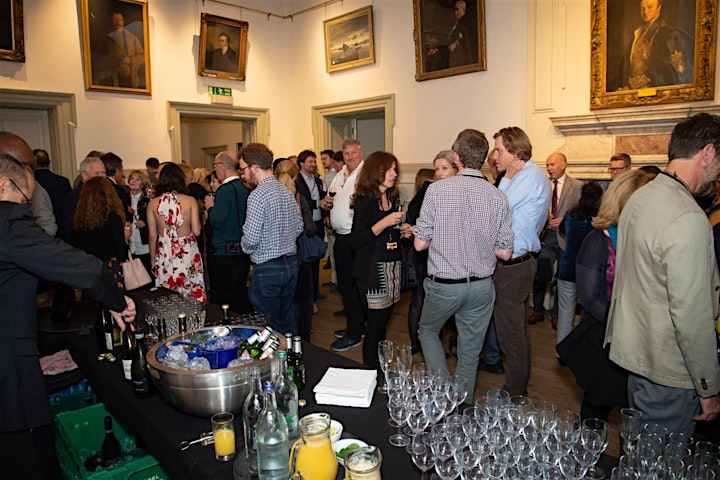 VIP benefit 2: Attendance at a fun one hour online 'cocktail' party where, every few minutes, you'll be matched with another attendee for a video chat. Attendees will include our speakers, many photographers, and other conservation-minded animal lovers. What's more, we'll even send you something to make your own drink at home (see below!).
This is our solution to those who love to chat and mingle at the pre-event drinks party we usually hold at the RGS.
VIP drinks reception 18.00-19.00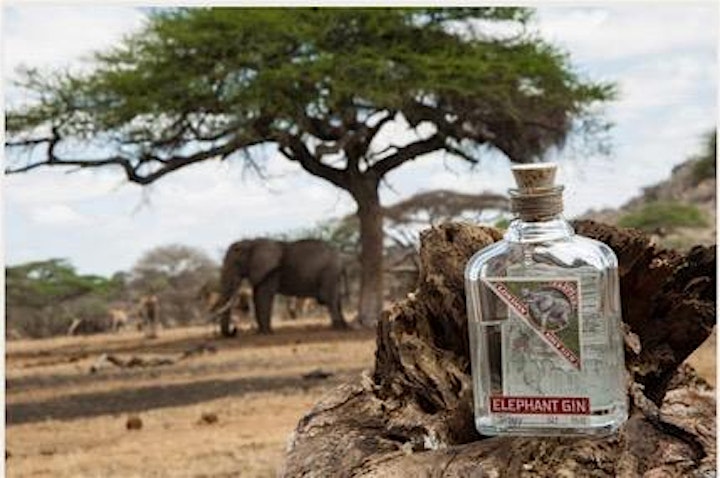 VIP benefit 3: A 500ml bottle of London Dry Elephant Gin, for you to pour your own G&Ts ready for the cocktail party! A voucher code will be issued for you to order your bottle from the Elephant Gin website. Please note, you will have to pay your own postage and any applicable customs for where you are in the world.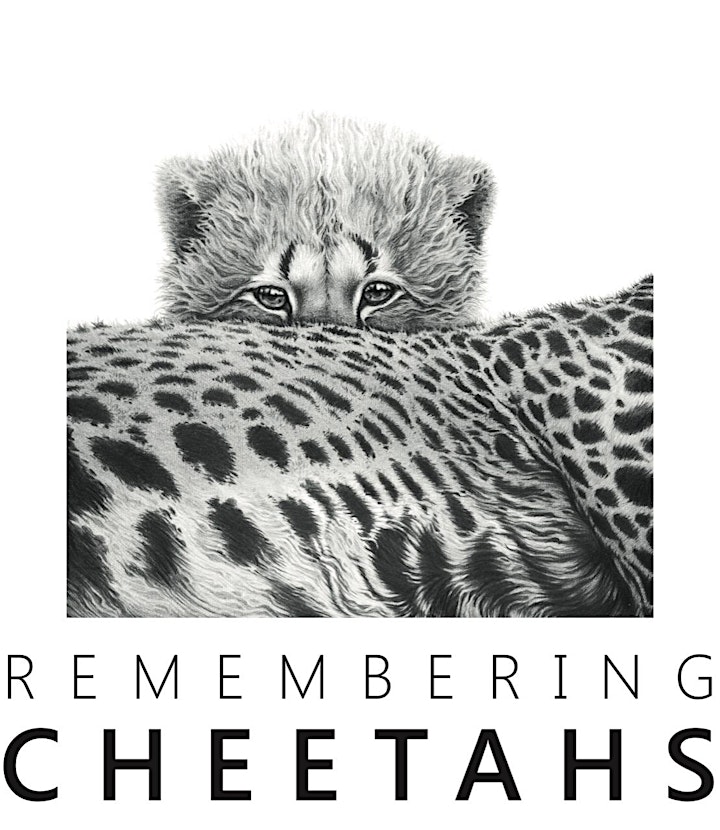 VIP benefit 4: A copy of this year's limited edition Gary Hodges Remembering Cheetahs tote bag. Every year we have created a unique tote bag to sell at our events and these are so highly sought-after, we knew there would be an outcry if we didn't do one this year too. So we'll be producing a reduced number and this will be the only place online that you can buy them. Postage included within the VIP price.
VIP benefit 5: Only available for VIP holders to watch, an exclusive after-party 'camp fire' chat between Jonathan Scott and Frans Lanting, about their lives working in wildlife photography and conservation.
Fireside chat runs 21.40-22.10pm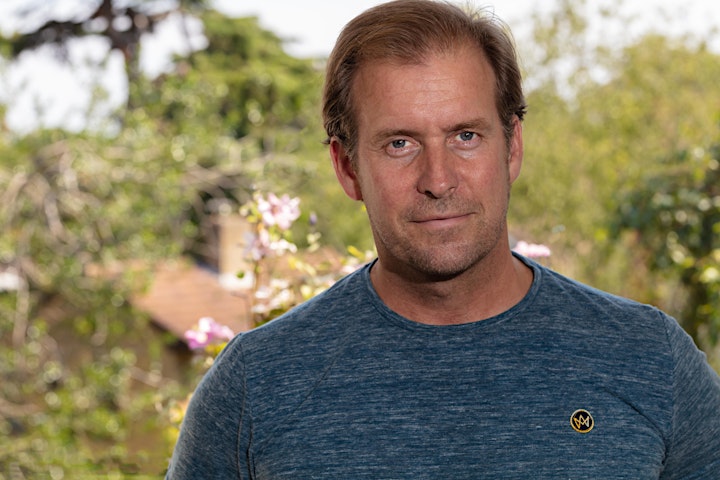 The evening's events will be compered by our ambassador, actor and animal advocate Dan Richardson.
Date and Time
Location
Refund Policy