Description
DESCRIPTION
As part of the launch of the much-anticipated Remembering Lions charity picture book (the fourth in the Remembering Wildlife series), we are holding a special evening about lion conservation and photography at the prestigious Royal Geographical Society in London. Remembering Lions aims to be the most beautiful book on the species ever made and as well as a foreword by Jonathan and Angela Scott, will include images by many of the world's top wildlife photographers including Greg du Toit, Marsel van Oosten, David Lloyd, Art Wolfe and Frans Lanting.

Remembering Lions, cover photo by Federico Veronesi
The fundraising event will be introduced by our founder Margot Raggett and as well as a presentation of the images from the book, will include talks by Jonathan & Angela Scott, aka 'The Big Cat People' and Brent Stapelkamp. It will also include one of our now legendary book signing events during the interval.

Jonathan and Angela are award-winning wildlife photographers and authors who have made their name documenting the lives of lions, leopards and cheetahs in the Maasai Mara National Reserve in Kenya, recording every aspect of their existence in their drawings, photographs, and wildlife television programmes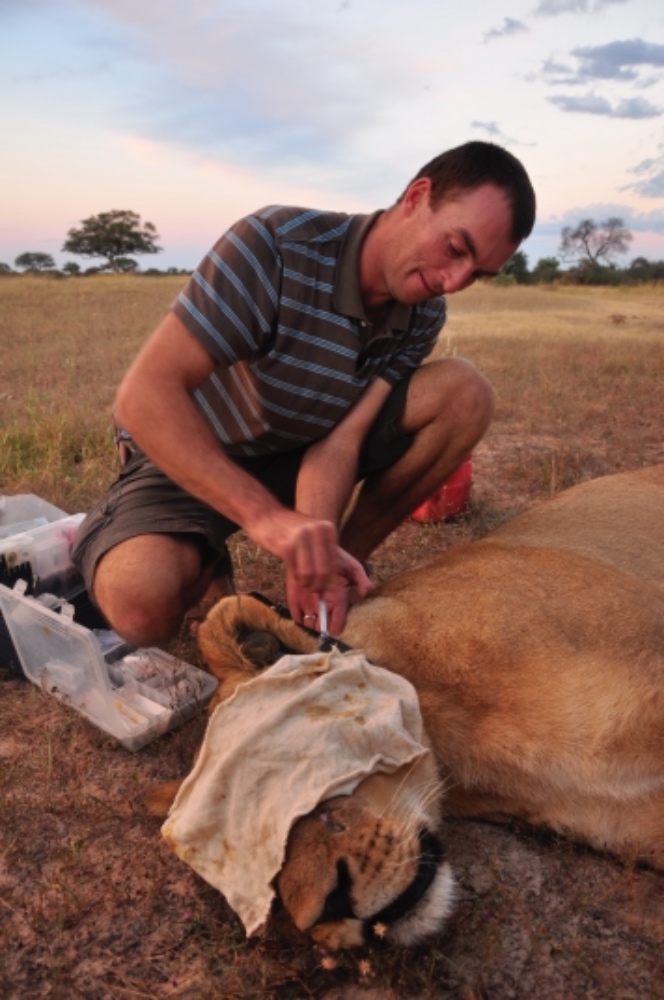 Brent Stapelkamp was the researcher in charge of tracking Cecil the lion's GPS collar data and the man who blew the whistle on the illegal hunt by Walter Palmer in 2015. He became the focus for the world media's attention and will recall those days after the hunt during his talk
The evening will culminate in an auction of some of the images from the book, as well as a few other unique items, including a new, original lion oil painting by award-winning wildlife artist Karen Laurence-Rowe, generously painted especially for our project and a bronze lion sculpture by award-winning artist Simon Max Bannister . The books themselves will also be on sale on the night with some of the photographers available to sign them during the interval. ALL profits from the evening will go to lion conservation in Africa. So far, the first three books in our series have raised more than £460,000 for conservation projects.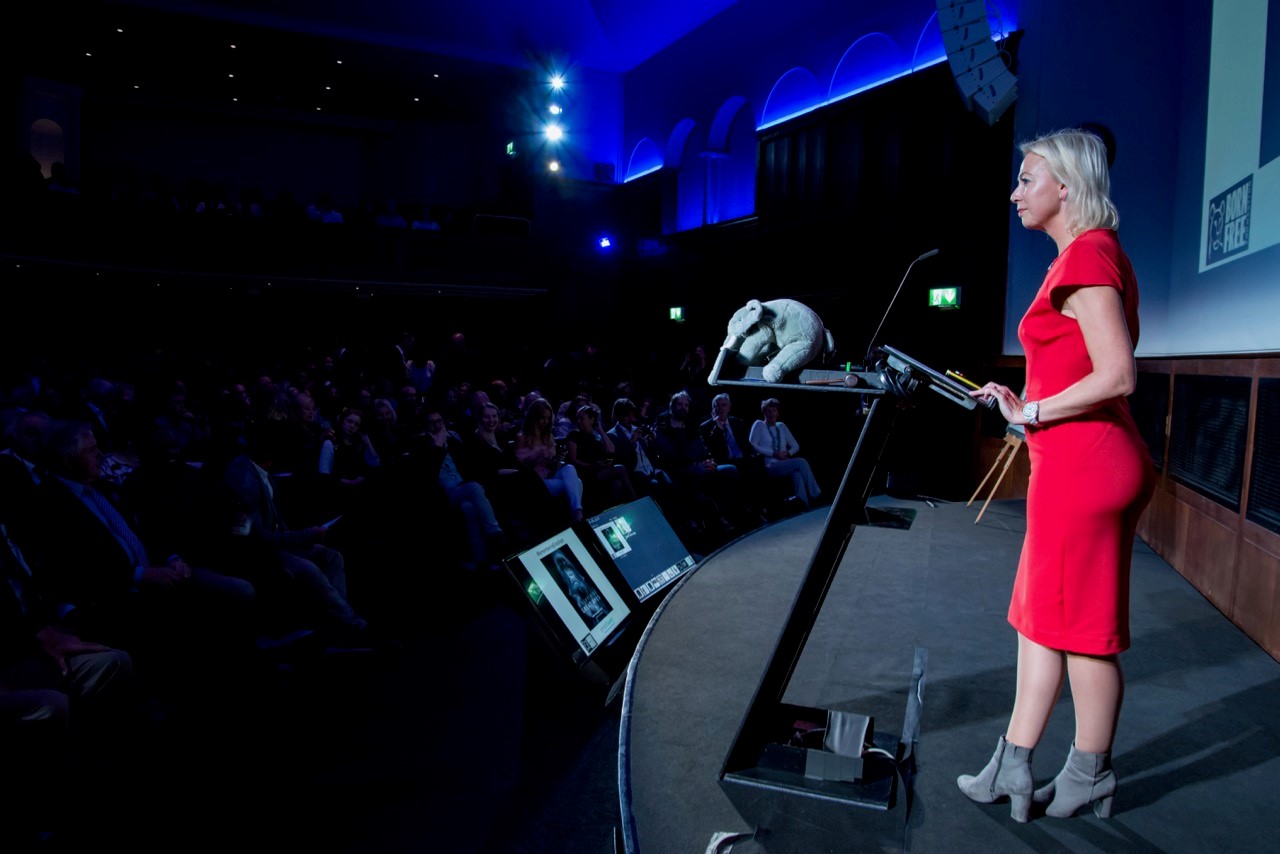 Our Founder Margot Raggett compering the evening at the Remembering Great Apes event at the Royal Geographical Society in October 2018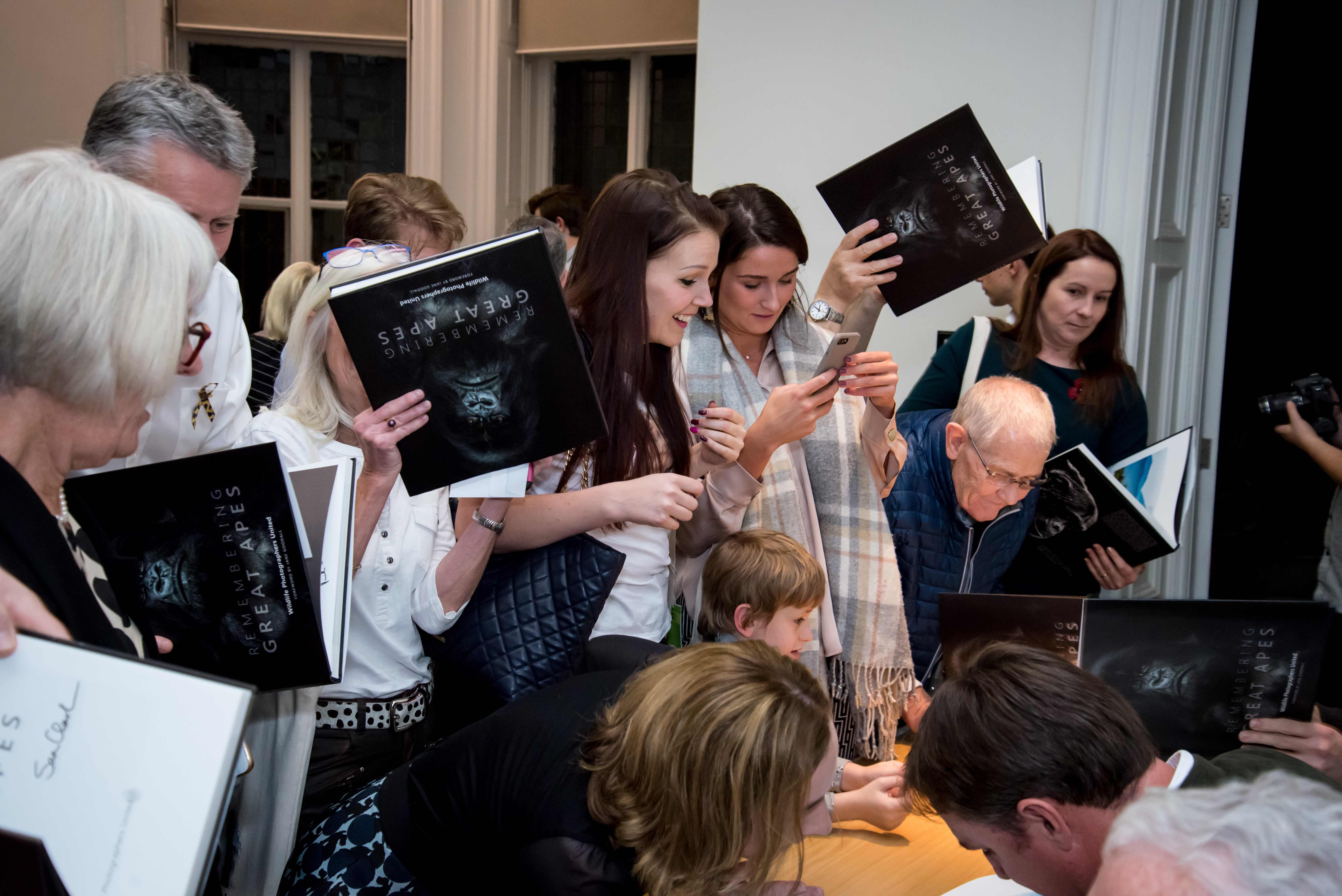 Remembering Great Apes book signing at the Royal Geographical Society in October 2018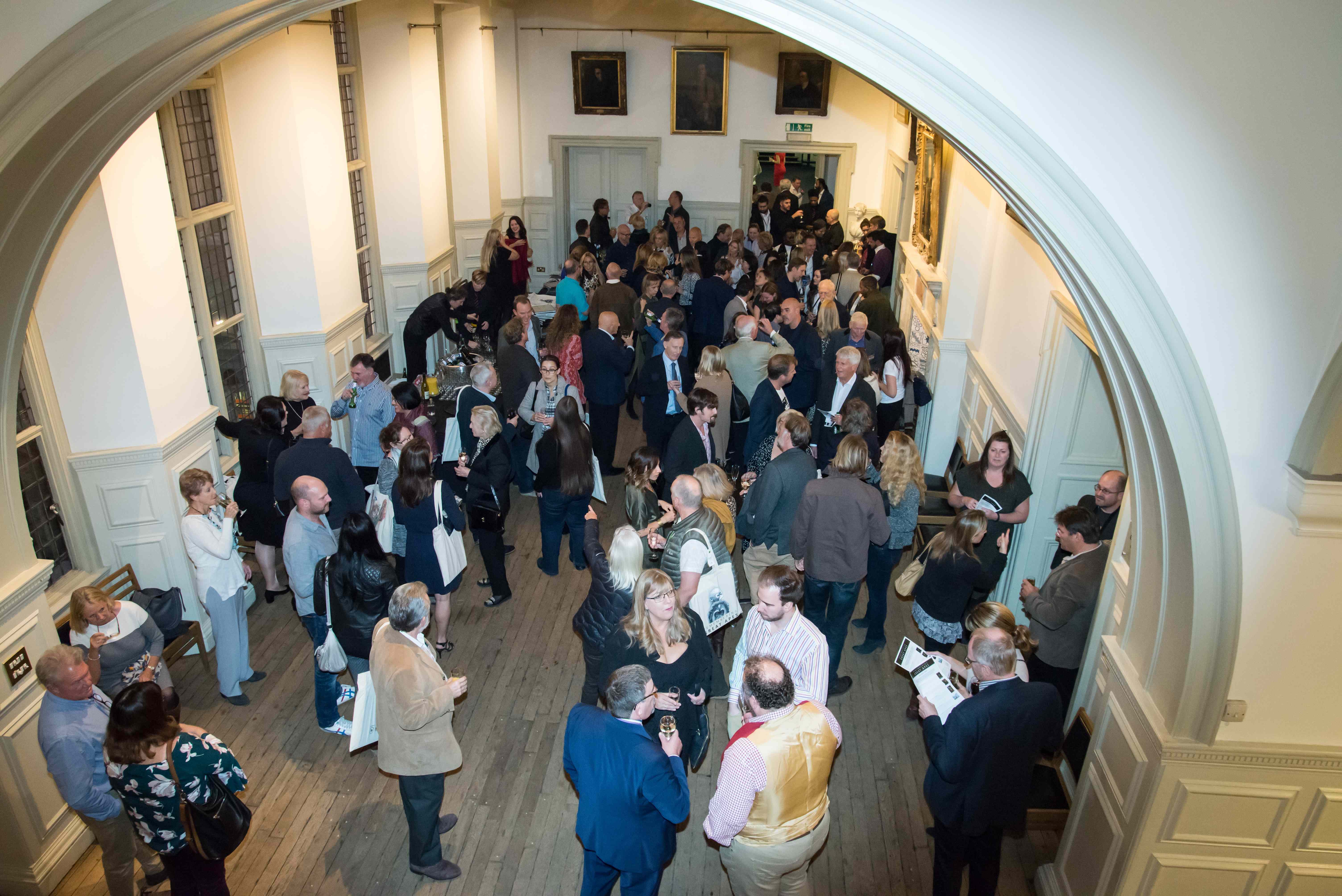 Remembering Great Apes VIP drinks reception prior to the main event in October 2018
VIP drinks reception 18.00-19.00. Main event starts 19.15 with one interval for a book signing.
**We are pleased to say we have negotiated preferential rates at the nearby Strathmore Hotel for anyone attending our event of £128 for a single and £140 for a double room including breakfast. Email strathmore.reservations@grangehotels.com and say you are at the Royal Geographical Society 'Remembering Lions' event on 17th October to make a reservation. First come first served.**