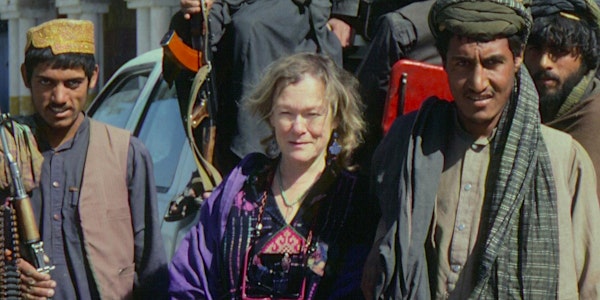 Remembering Sheila Paine – her travels, her collections and her writing
Location
Ashmolean Museum
Beaumont Street
Oxford
OX1 2PH
United Kingdom
A live talk by Nick Fielding remembering OATG Honorary Member, author and textile expert Sheila Paine with contributions from OATG members.
About this event
11 June 2022 at 2pm
Remembering Sheila Paine – her travels, her collections and her writing
A live talk by Nick Fielding with contributions from OATG members
The Learning Centre (one time the education room), Ashmolean Museum, Oxford.
The recent death of OATG Honorary Member, author and textile expert Sheila Paine at the age of 92 provides an opportunity to put her prodigious collecting and writing endeavours into perspective. For more than 50 years Sheila travelled the globe in search of tribal embroideries. Her books, particularly The Afghan Amulet trilogy, both informed and inspired her readers, some of whom later joined her textile-collecting tours through Asia and the Middle East, including many members of OATG.
Starting with a single sampler she inherited from her grandmother in the 1950s, Sheila's collection developed into one of the best of its kind in the world. She always took copious notes on any textiles she gathered, recording, time, date and place, as well as the price and the person from whom she bought. This talk by Nick Fielding will look at both what and how Sheila collected, and will highlight the enormous contribution she made to the understanding of the process of producing tribal textiles as well as the patterns and motifs they display.
After Nick's talk, members of OATG who have memories of Sheila, or textiles that were once hers, are invited to share these. If you would like to make a contribution but are unable to attend the event, please send any material and/or photographs to Gavin Strachan gavin@firthpetroleum.com who will endeavour to communicate them to the audience.
Refreshments will be available at the end of the formal session. The event will not be available on Zoom.
The number of people that The Learning Centre holds is limited to 40 so early booking is advised.
This event is free for OATG members.
Non-members are kindly asked to make a donation (£3 suggestion) via the OATG PayPal account.