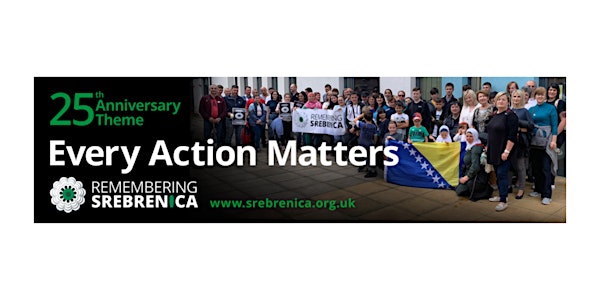 Remembering Srebrenica North West 25th Anniversary Civic Memorial Service
An online service to remember all those who died in the Genocide of Srebrenica in 1995.
About this event
Paying tribute to the victims of the Genocide on the 25th Anniversary and sending a clear message to future generations to say 'Never Again'
This online service will include multi-faith speakers, survivor testimonial, film and cultural performance. Please join us - all welcome.
Our theme this year is Every Action Matters - no matter how large or small, we encourage you to make a difference in standing up to hate, racism and intolerance.