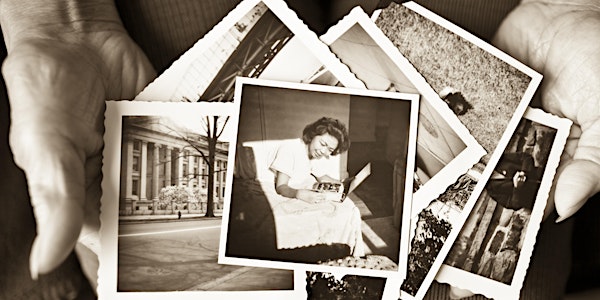 Reminiscence Therapy for families & carers of people living with dementia
An introduction to reminiscence therapy and how you can use it at home
About this event
This session is for family members and carers of someone living with dementia
Reminiscence may be classed as a 'therapy', but you don't need to be a trained specialist to use it.
In this session we will help to demystify what reminiscence therapy is, and make it an accessible tool for everyone who spends time with someone living with dementia.
Reminiscence has been shown to lift moods, increase confidence, empower and add meaningful value to the lives of people living with dementia. And for families and carers, it can be a positive, enjoyable way to spend time, and build deeper connections with your loved one.
We will cover the basic principles of reminiscence and provide you with some adaptable activities that you can incorporate into daily life.
"This training was really engaging. It really gets you thinking about different techniques you can use and some great suggestions to take away and use "
"Very appropriate and useful"
"All activities were interesting, engaging and easy to replicate "
Please note: Our sessions are not webinars. They are small, interactive workshops with the opportunity to participate and get involved. We ask that people attend with cameras and microphones on where possible, but understand if you are unable to do this.
Effro is a small charitable organisation and therefore if you are unable to attend, we would appreciate if you could let us know so we can make the space available to someone else.
**This session is only open to people living in Wales**